KUALA LUMPUR, 11 SEPTEMBER 2023 - The Heritouch Art Gallery is thrilled to announce the debut of "Painting Dreams Alive", a charity art exhibition that shines a spotlight on the remarkable talents of eight young Malaysian artists with special needs. Running from now till 24 September 2023, this exceptional exhibition invites the public to delve into the personal narrative woven into each creation.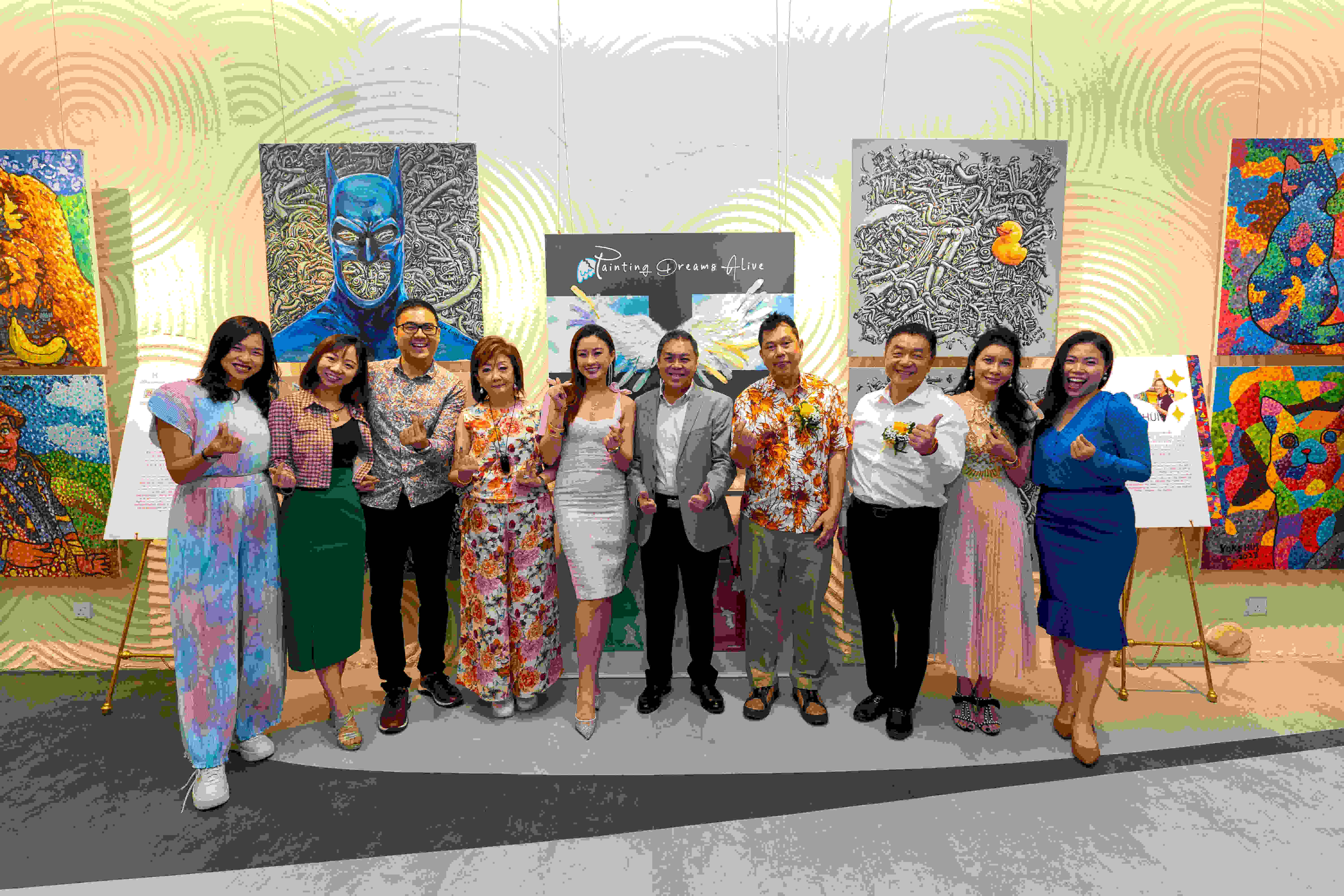 "Painting Dreams Alive" stands as a groundbreaking platform for artists with disabilities to channel their emotions, thoughts, and aspirations through the medium of art. It serves as a testament to the transformative power of creativity, celebrating the unique perspectives that emerge when barriers are dismantled.
Featuring the works of eight extraordinary artists: Eunice Chia Kar Xuan, Leong Kai Qing, Zingirlbell, Isaac Foong, Looi Yoke Hui, Ken Looi, Esmond Yong, and Owen Chong, the exhibition showcases a diverse array of artistic expressions, ranging from paintings to sculptures. Each piece serves as a vivid illustration of the life experiences and narratives that have shaped these artists. As part of Heritouch Art Gallery's commitment to nurturing these talents and fostering creativity within the special needs community, proceeds from the sale of the 70 featured artworks will be equitably distributed, benefiting both the artists and the development of an art school dedicated to nurturing future talents.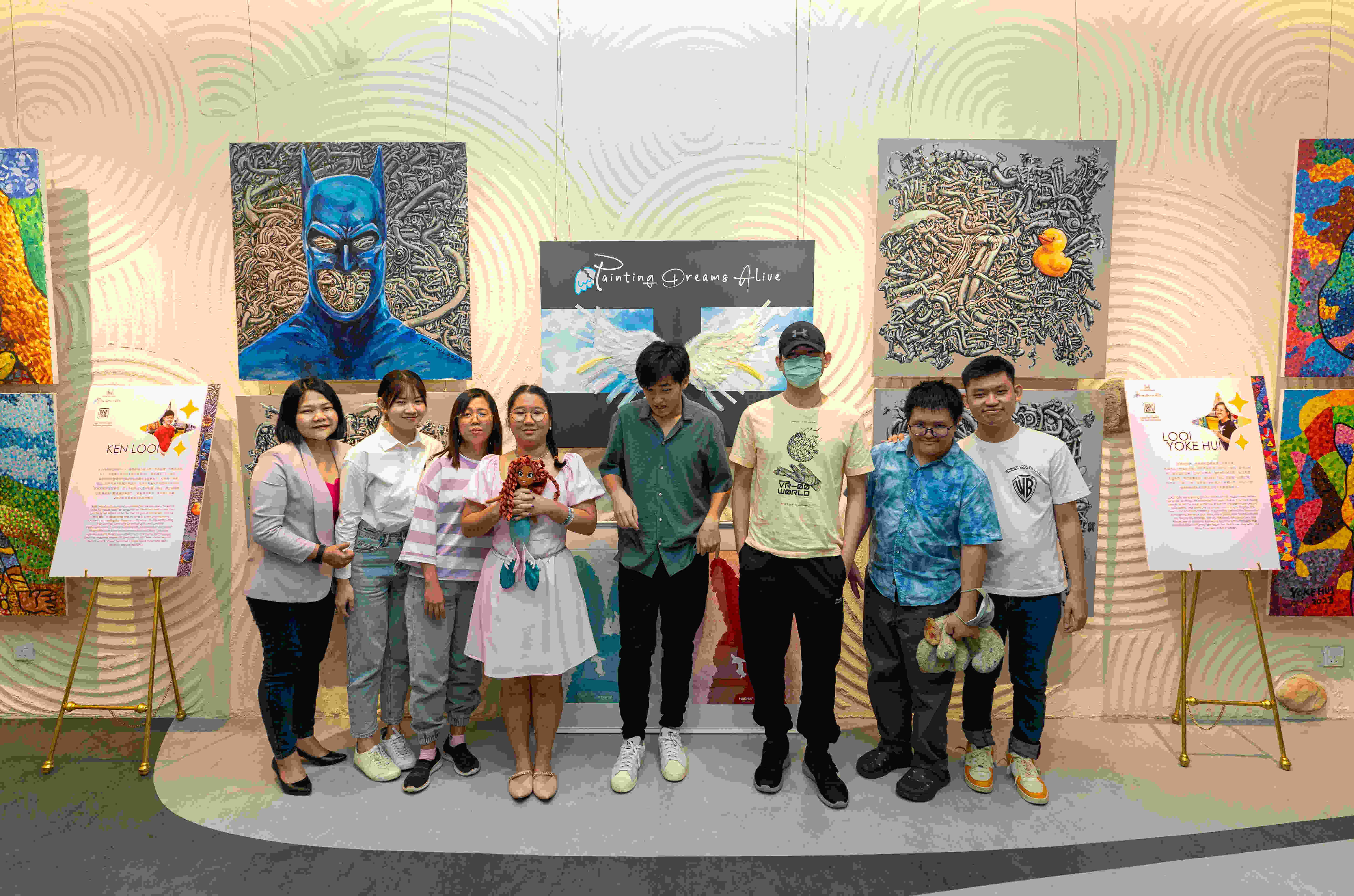 Veron Tang, an avid art collector and a key member of the event organising committee, highlights the profound impact of art on children with special needs.
"Art serves as a vital means of expression for these special children, allowing them to communicate what words often cannot. Among the featured artists, we have individuals with conditions such as Obsessive-compulsive Disorder (OCD), congenital hearing impairment, Down Syndrome, and even a courageous cancer survivor. Through this exhibition, Heritouch aims to raise funds for the establishment of an art learning centre, offering free art education for children with disabilities to unleash their full artistic potential," said Veron.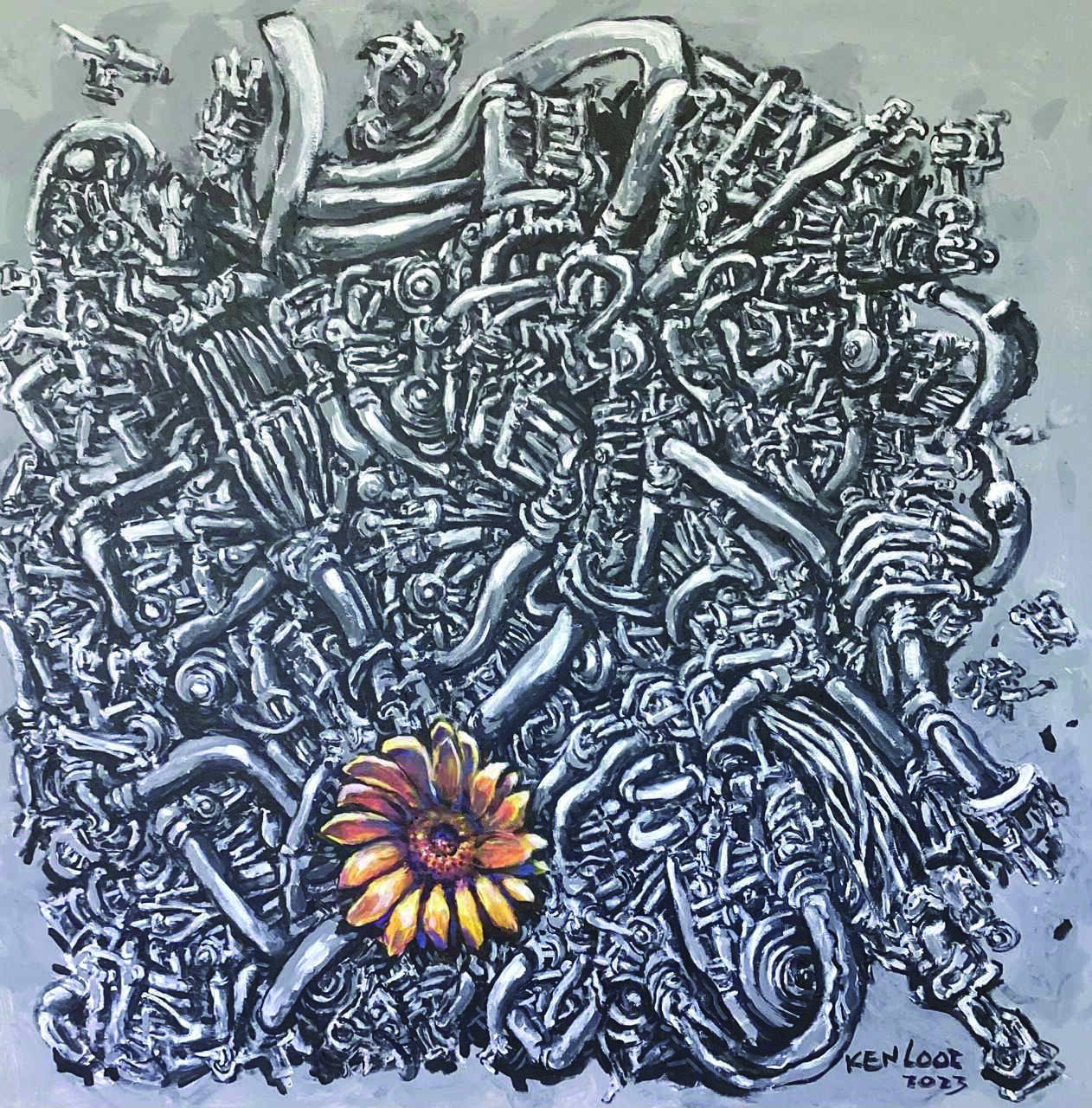 Teh Wuan Xin, another dedicated member of the event organising committee, promises visitors an immersive experience.
"One of the exhibition's standout pieces is a sculpture by Esmond Yong, "Mourning Harambe", a powerful tribute to the Western lowland gorilla tragically lost in a 2016 incident at the Cincinnati Zoo. Esmond's sculpture captures the essence of empathy and courage, serving as a poignant reminder of Harambe's heroic act," explained Wuan Xin.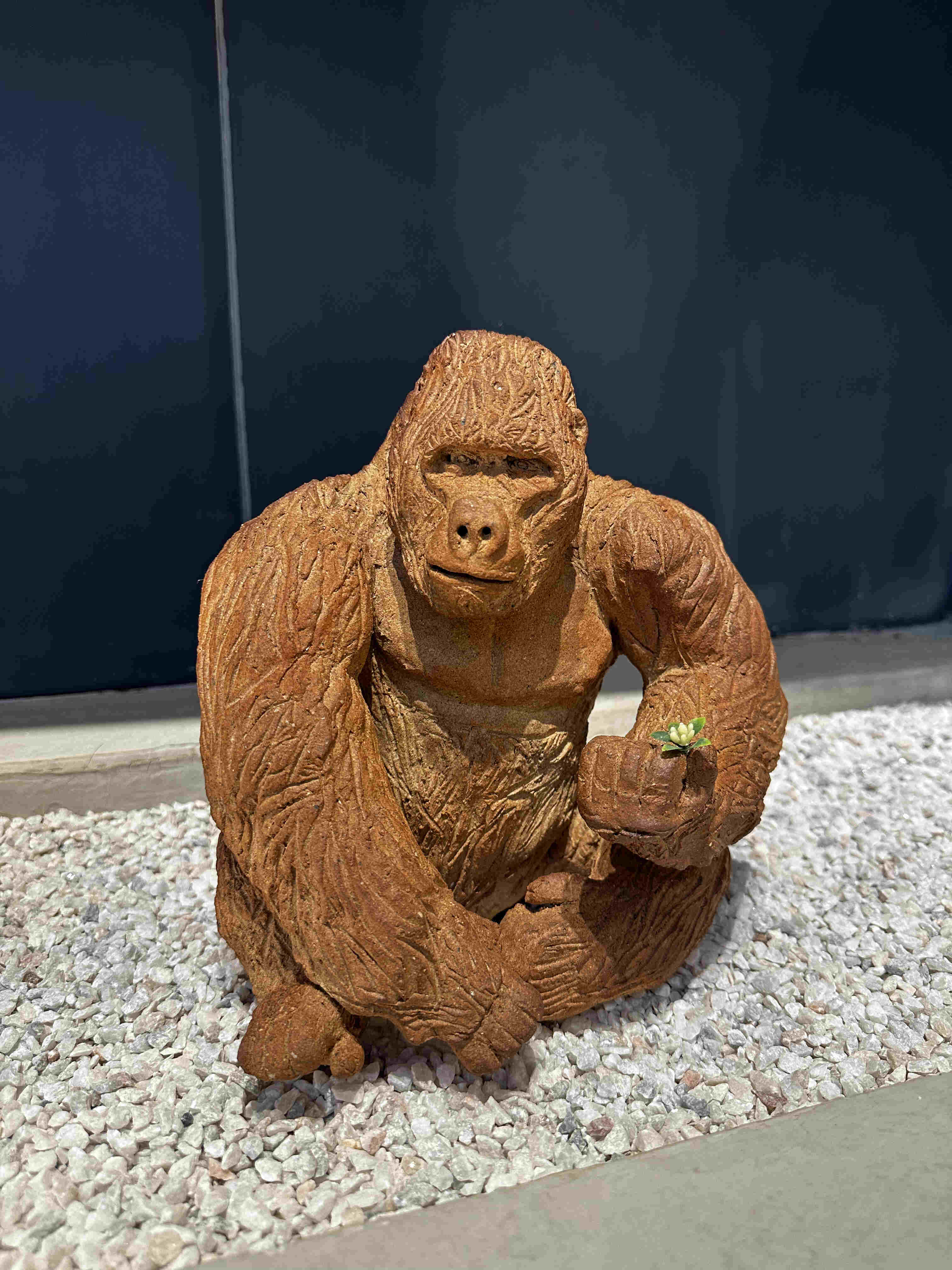 Experience this remarkable event, where a brighter future is painted through boundless creativity:
Date : Today till 24 September 2023
Time : 11.00am to 1.00pm;
2.00pm to 4.00pm;
4.00pm to 6.00pm
Venue : Heritouch Gallery, Concourse Floor, One World Hotel, First Avenue, Bandar Utama, 47800 Petaling Jaya, Selangor.
For more information about Heritouch Art Charity Drive and the "Painting Dreams Alive" charity art exhibition, please visit www.heritouchgallery.com. To those who would like to schedule a visit, please contact Li Hui at 012-859 6968.
---
This content is provided by SLPR