Global Cerah (GC), the cutting-edge agri-tech start-up headquartered in Sabah, Malaysia, is leading the charge in revolutionising agricultural sustainability. Their innovative approach integrates a comprehensive waste management system for agricultural waste and the production of alternative proteins, all powered by IoT technology.
This sustainable solution begins by collecting agricultural and food wastes from local farms and homes. These waste materials are then processed into organic fertilisers and feeds, ultimately transforming into valuable alternative proteins.
The brand's method entails a two-pronged approach: Option 1 directly utilises the recycled materials as alternative fertilisers (feeds and fertilisers), while Option 2 involves using the recycled output to nourish black soldier fly (BSF) larvae, which, once mature, provide a protein-rich source for animal feed and are subsequently incorporated into the production process. Global Cerah is at the forefront of addressing agricultural waste not only in Sabah but also paving the way for a more sustainable future beyond.
Malaysia is currently facing a significant organic waste challenge. With food systems accounting for more than one third of global greenhouse gas emissions and with each household producing 1.8 kg of organic waste the country is grappling with the dual challenge of environmental sustainability and efficient waste management. This pressing issue necessitates immediate attention and innovative solutions to mitigate its impact on both the environment and public health.
Environmental experts caution that by 2050, available landfill space in Malaysia will be depleted unless immediate measures are taken to address these pressing issues. Despite the nation's significant agricultural expanse, the prevalent use of chemical fertilisers is harming the environment. To address these issues, GC has been actively producing cost-effective organic fertilisers locally aiming to reduce the impact on the environment.
Efforts to establish a sustainable environment within the agricultural ecosystem are essential. GC actively collects organic waste from both individuals and businesses, with a total monthly collection of around 100 tons from individual farmers. Furthermore, GC educates and informs farmers about the appropriate methods for managing agricultural waste, ensuring a sustainable approach. The primary targets for waste collection are vegetables, bananas, and unsellable food waste from stores. The organic waste is then efficiently gathered through a centralised processing centre accessible to all. Currently, approximately 400 farmers benefit from this solution, resulting in the collection of about 100 tons of agricultural waste each month.
Many Malaysian farmers commonly rely on imported fertilisers with fluctuating prices, leading to substantial expenses. Using a proprietary system, (GC effectively transforms 100 tons of collected food waste into approximately 80 tons of organic fertiliser, setting itself apart from conventional practices in the industry. Looking ahead to 2024, the company has plans to develop a second-generation system aimed at collecting more than 400 tons of organic waste monthly for conversion into organic fertiliser.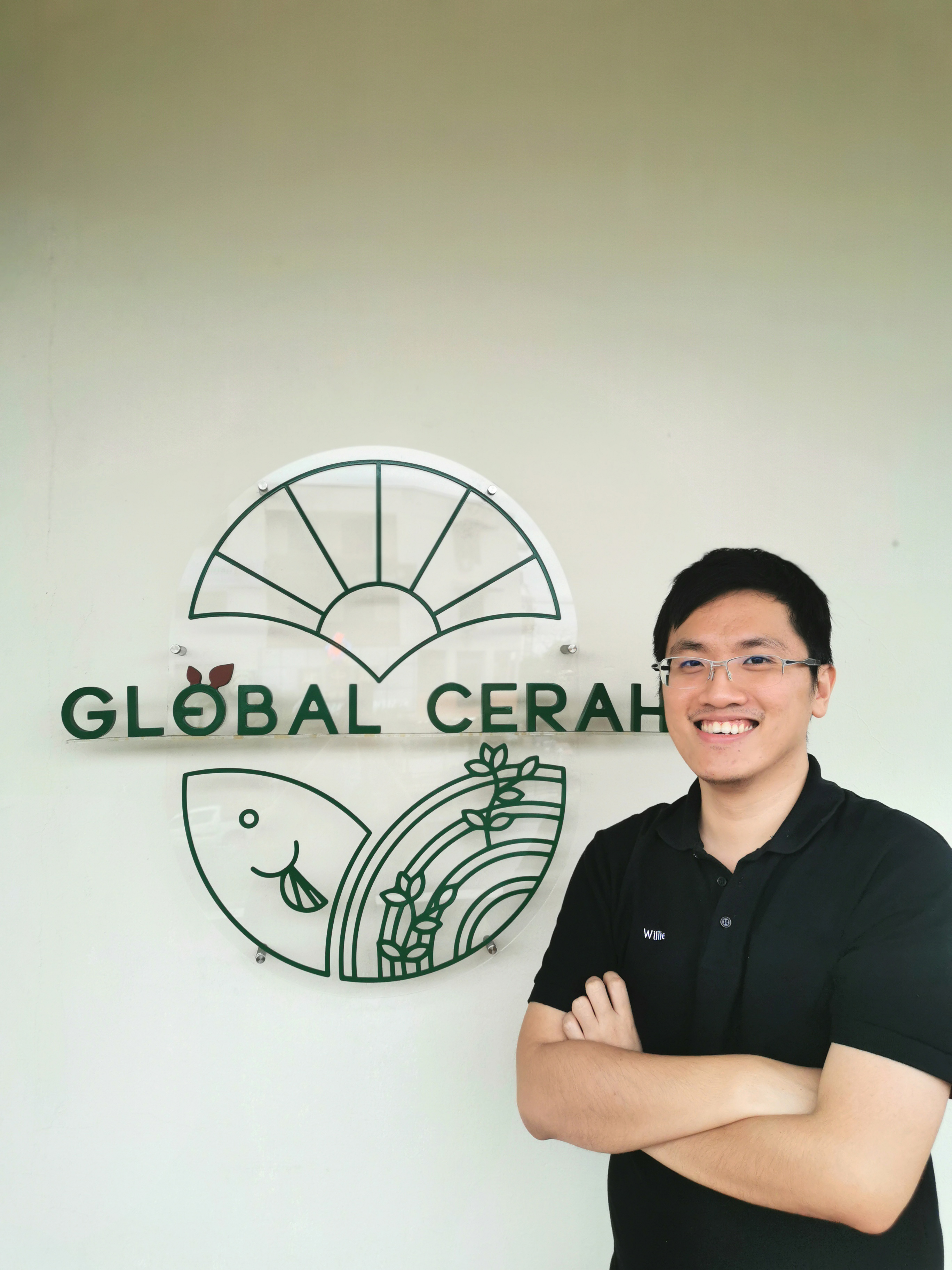 GC's sustainable approach to organic fertiliser production not only offers farmers cost savings of 40-50% but also garners positive feedback from users who report enhanced pest resistance in their crops. The company's BSF products are now being exported to countries such as the United States, Germany, the United Kingdom, France, and Japan. Beyond sales, GC is dedicated to raising awareness about the pressing issue of agricultural waste and encouraging eco-friendly practices in communities. They aim to empower individuals to transition away from conventional waste disposal, ensuring a steady supply of raw materials. The company has also extended its solution to other regional countries as well such as the Philippines and Indonesia.
As a MaGIC GAP alumni, one of the most valuable lessons we've learned is the importance of balancing purpose and profitability for the sustainability of an impact-focused startup in the long term. We remain grateful for how GAP connected us with mentors and industry experts, enriching our knowledge and skill set during the program. Consequently, we made the strategic decision to diversify our revenue sources and reduce reliance on grants, striving for economic independence over time. This approach not only maintains a healthy cash flow but also sharpens our focus on R&D and expanding into new markets. Additionally, it empowered us to utilise reserves for upgrading production facilities and recruiting essential talents without budget constraints. In summary, GAP has instilled an entrepreneurial spirit in us, propelling our startup towards realising our vision as a regional hub for organic waste management by 2028.
About Global Cerah
Global Cerah is an agritech startup based in Sabah, Malaysia that focuses on combining agricultural waste management and production of alternative protein into a sustainable solution supported by IoT. Our proprietary technology allows us to enhance the efficiency of agri-waste management and further develop our recycling process into organic feeds and fertilisers based on the concept of circular economy. We are currently expanding our solution to Indonesia, Philippines and Taiwan through our technology sharing agreement in order to Our ultimate goal is building up a regional value supply chain in the Southeast Asia region and lead a revolutionary change to the status quo in the waste management landscape.
---
This content is provided by Elliot & Co.
The views expressed here are those of the author/contributor and do not necessarily represent the views of Malaysiakini.