Did you know that you can recreate the magic of the cinema experience at the comfort of your home? If you love watching vibrant life-size movies on the big screen or enjoy the experience of sitting in a dark theatre with a full theatre sound system. Well, then you are at the right place!
All those long and dull movie nights can be transformed into thrilling and immersive ones, simply by a home cinema projector- yes you heard that right! Get yourself the INLAB Senz projector and enjoy a full-blown theatre-like experience at only RM 1,199!
Introducing INLAB Senz
INLAB Senz projector is a smart LED projector that has a clean and minimalist look which easily adds a touch of modernity to your room.
Projectors are usually bulky and heavy to carry around. But don't worry, the INLAB Senz projector is super portable, easy to install and comes in a compact size which measures 29CM (L) x 22.1CM (W) x 9.5CM (H). This means you can conveniently bring it everywhere you want.
If you're concerned about the hassle of setting up or installing a projector, don't worry because the INLAB Senz does not require a long time to be set up. The steps provided in the user manual are super handy, and hassle-free. Below are some simple steps to get started on your home projector.
Step 1: Placement is key
Step 2: Plug everything in and turn it on
Step 3: Project an alignment image
Step 4: Select the right keystone
Step 5: Open your favourite app and enjoy
Experience sharp resolution and clarity at an affordable price.
Did you know INLAB Senz can optimally project up to 100-120 inches of the screen? If you compare the screen size with a 100-inch Smart TV, you will definitely notice the vast difference in the price tag.
It can also project natively 1080P and has no problem supporting 4K videos and images. You can now see every single detail crystal clear as if you are watching a premium smart TV. Another plus point is the projector definitely consumes less power compared to a TV.
It is without a doubt that the INLAB Senz projector offers quality visual experience at an affordable price.
Seamless connectivity and keystones
The projector has multi-connectivity options such as (2) USB ports that work with pendrive, portable harddrive and external harddisk. It also has (2) HDMI and a 3.5mm headphone jack which simplifies connectivity between devices.
What makes the INLAB Senz projector stand out from the rest is its electronic focusing and keystones that can be either adjusted from the remote or the big knob. It has a 4 point keystone that opens doors to numerous possibilities in projector placement.
7000 lumens
Compared to other small projectors that suffer from washed out image quality, the INLAB Senz projector is equipped with 7000 Lumens, which is perfect when you are watching your favourite tv shows and movies when it is bright and sunny out! Now you can experience more vivid, vibrant and richer graphics quality during the daytime and at night!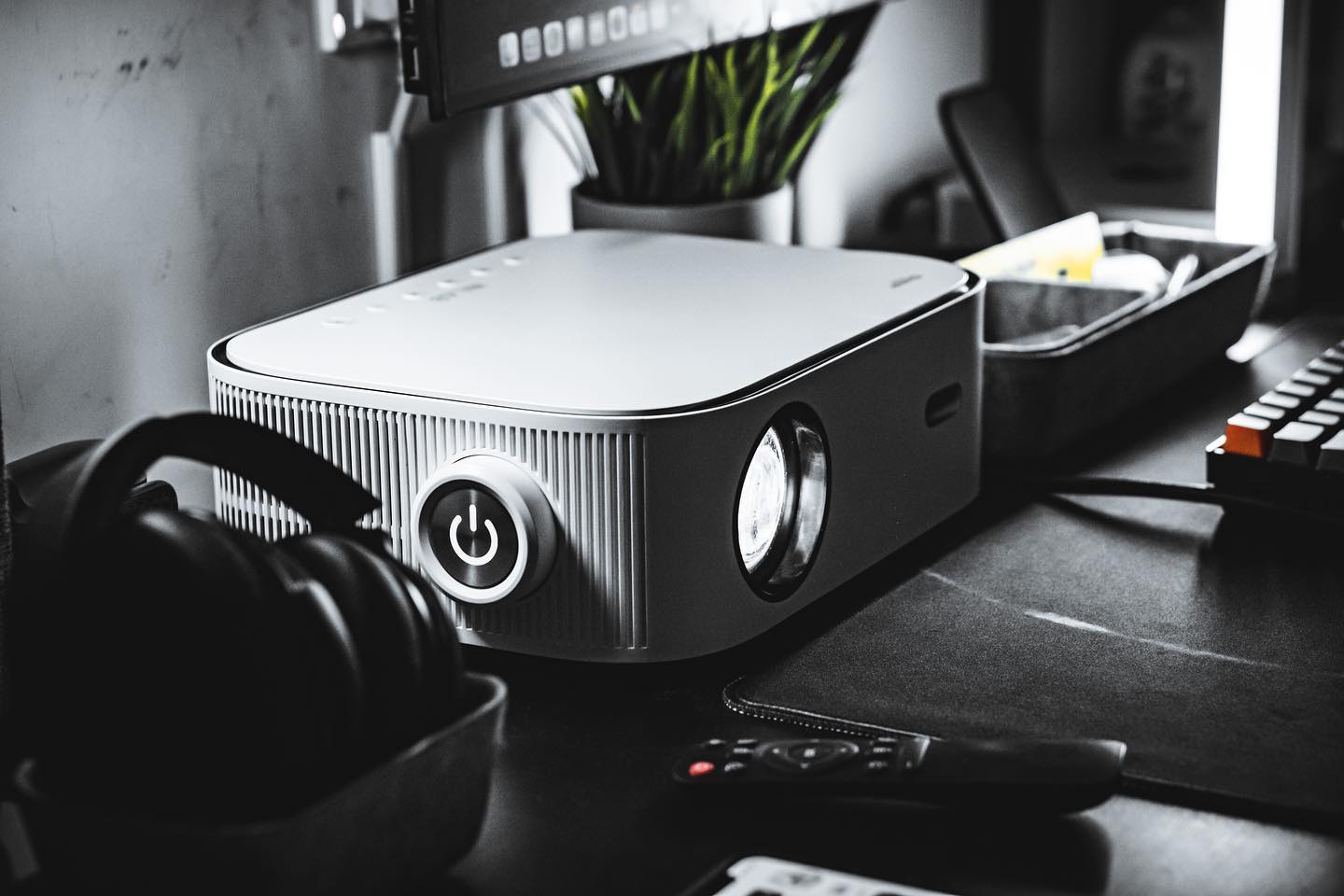 A cinematic audio speakers
What is a huge screen without a powerful surround sound system right? Don't worry because INLAB Senz comes with a TRI-Speaker that is a Dolby Audio-certified sound system. It has the ability to make the audio sound ultra-rich with deep and strong bass. Enjoy a good cinematic audio system without going to the theatres!
Stream your favourite movies
Not just that, this projector has its own smart features such as bluetooth, inbuilt Wifi and apps like YouTube, Netflix, IQIYI, Disney Hotstar+, Iflix. Plus, since it has an Android Operating System, it also comes with Play Store where users can install their favourite apps.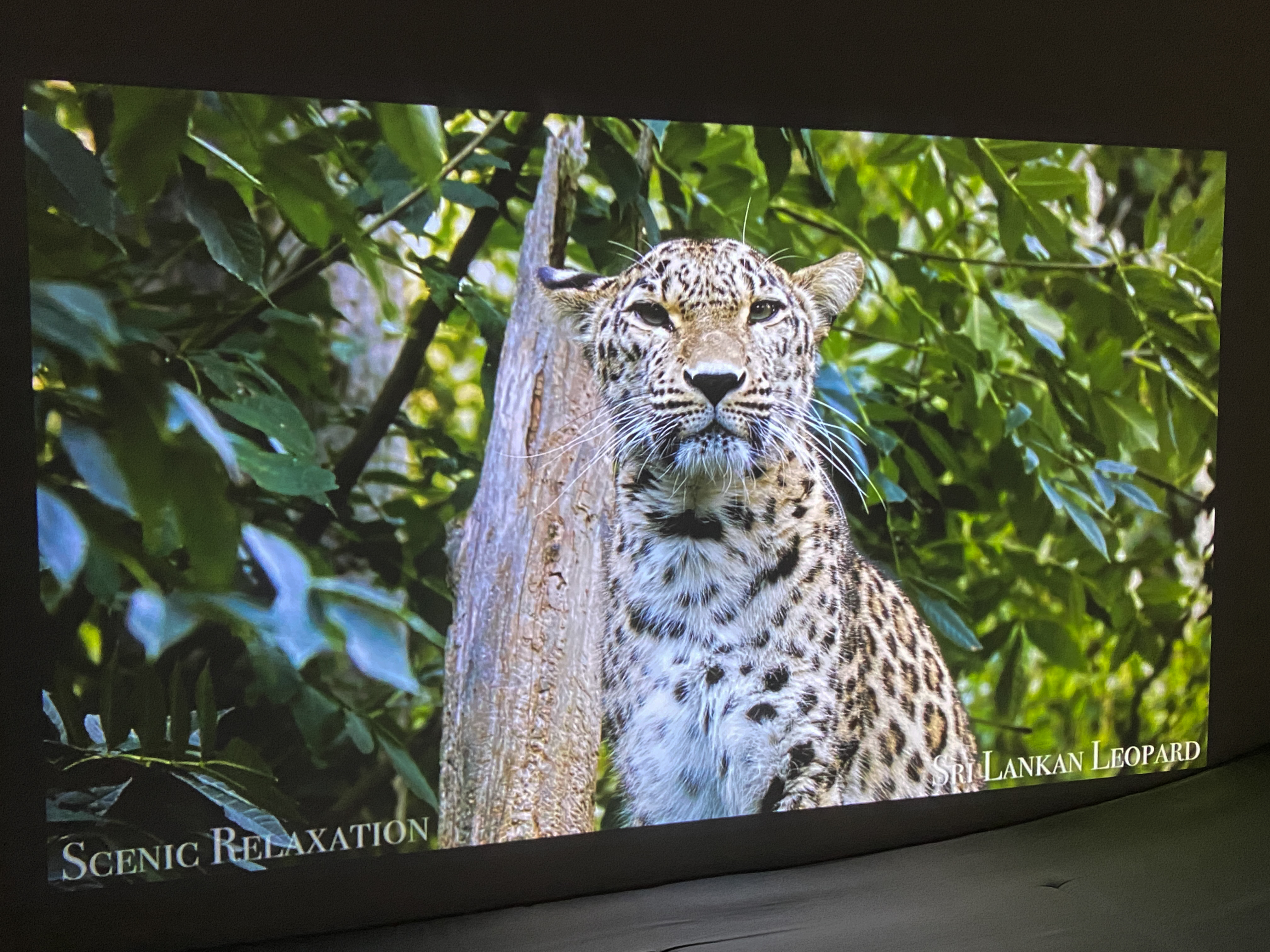 Supports gaming consoles
INLAB Senz also offers optimal support for gaming consoles in HDR such as Sony Playstation 4 and Nintendo Switch. Experience beautifully responsive beamers that won't hamper your gameplay.
If you are a movie enthusiast who wants to have a movie theatre experience right in your living room or if you are finding the perfect projector screen to blow your friends minds at your next party then the INLAB Senz projector is the right one for you! Just sit back, grab your favourite snacks and enjoy your favourite movies and shows.
For more information on the INLAB Senz projector, visit INLAB MALAYSIA.