"Mental Health" isn't a new terminology but has become mainstream today, taking a toll on our overall well-being. During the pandemic, citizens globally were afflicted by an alarming rise in mental health issues and suicide cases, especially among children and teenagers. In Malaysia, data from the Royal Malaysia Police, the first year of the pandemic in 2020 showed 631 suicide cases among children. In 2021, the figure then doubled from 3% to 6% in 2021 with a total of 1143 cases.
Not content on leaving matters to the government to solve, two 17-year old mental health advocates from Penang were geared up and inspired in wanting to make a change for society through their skills and aspirations.
Nur Alya Qistina and Sarah Farhana, both 17, from SMK (P) St. George in Penang, developed a compelling mental health app (Enhance) during the pandemic to spread positivity and act as a coping mechanism for those struggling mentally. Nur Alya explains that the application was developed to serve as a tool for erasing stereotypes about viewing the topic of mental health as a taboo.
"Till today, there are many people that view mental health as a taboo and we want to stop that via the app, hence, this requires lots of research to understand best and viable solutions to break the stigma," said Nur Alya.
Developing an application requires technical thought processes, subject matter familiarity, if not expertise and advanced research and coding skills, which can even take years to master. But undaunted, and driven by their strong desire to create a positive impact, both invested their time to master coding within 6 months through guidance from mentors and YouTube tutorials.
Their dedication and hard work did not go unrewarded as the duo decided to participate in the inaugural Top In Tech Innovation Awards 2021 in the Young Innovator of the Year category (sponsored by Asia Pacific University) and emerged winners. In a recent interview with Malaysiakini, the dynamic duo shared the progress of their app since its inception last year.
Winning the Young Innovator of the Year in 2021 has contributed to their plan to move forward with their application as "such a prestigious award serves as an incentive for us to go further in serving the community by destigmatising mental health topics," said Sarah.
"We have recently published the app on the Google Play store last month, and that was a turning point for our invention. We're still looking at other ways we can improve on the app, especially in adding advanced features and improved user interface that will be beneficial for users seeking to get assistance when going through a mental breakdown. It's a process of constant research," said Sarah.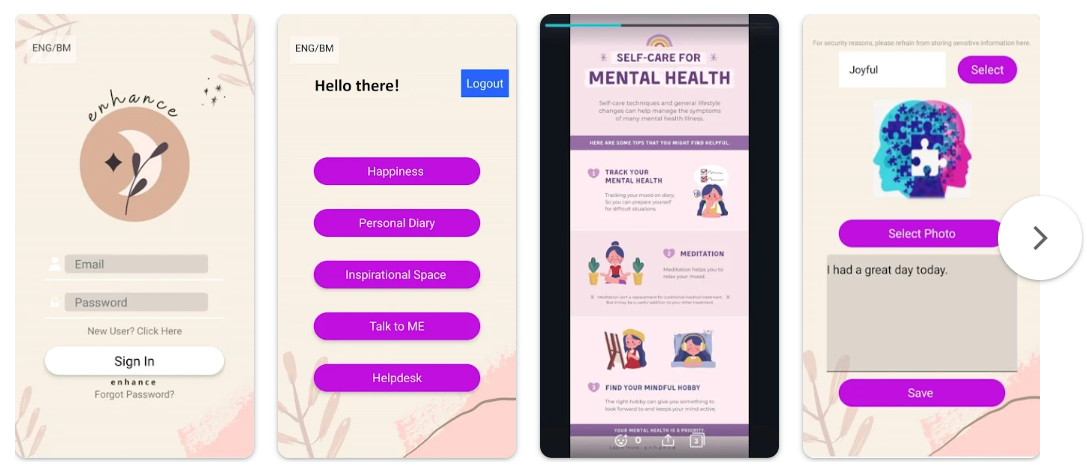 Nur Alya added that they are also working on getting the app to be published on the iOS App Store this year. They have also published a video explaining more about their application and its purpose on YouTube.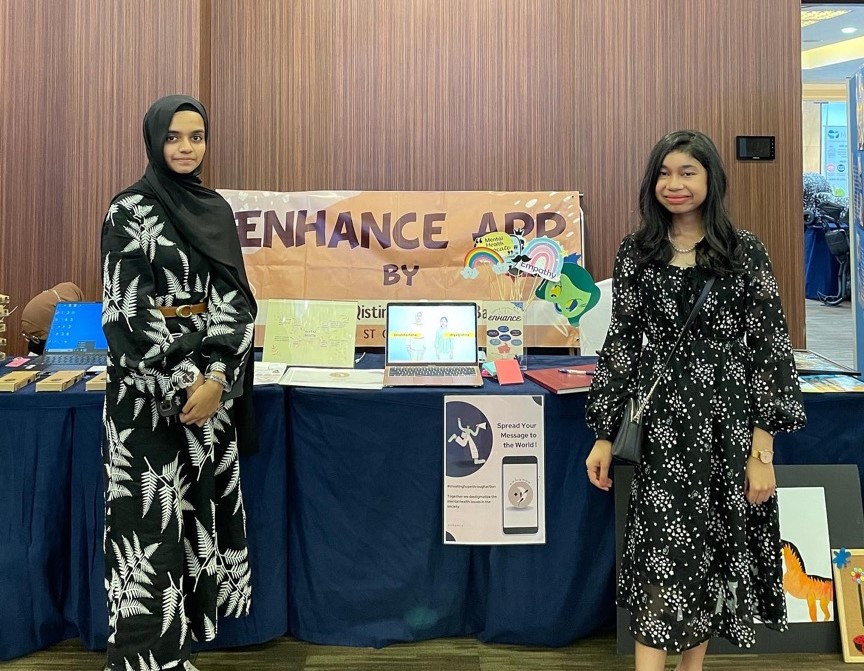 Nur Alya believes that for Malaysia to achieve its ambition of becoming a technology-savvy nation, coding is a fundamental skill that students need along with critical thinking skills which need to be embedded in the education syllabus. Without this foundation, developing an idea will never be enough if there are no right skills to execute it.
They also believe that recognition and STEM-based education matter as it inspires other younger innovators in the country to continue innovating and applying their skills to solving real-world problems.
"STEM-based education plays a crucial role in empowering the younger generation in shaping their thinking capacity from an early age with subjects that train them on how to cope in an increasingly digitalised world by applying out-of-the-box thoughts," added Sarah.
"Apart from skills, schools and the government should also provide funding access to students as developing an application or coming up with an invention is a costly pursuit. Without proper funding, it might deter them from developing their inventions," explained Sarah.
This year's category sees Prof. Ir. Eur. Ing. Ts. Dr. Vinesh Thiruchelvam, Chief Innovation & Enterprise Officer, Asia Pacific University of Technology & Innovation (APU) as the Lead Judge and together with Elain Lockman, CEO of ATA Plus as one of the panel judges.
Gen Z's, your innovation story matters! Submit your entry now for the Top In Tech Innovation Award 2022 before 30th of November 2022.
#YourInnovationStoryMatters