COMMENT | Last week, newly-minted Sabah Pakatan Harapan chairperson Christina Liew proudly declared that a second deputy prime minister's post will be created for Sabah and Sarawak if Harapan wins the forthcoming 14th general election.
Liew (photo) was quoted as saying in the local media that this was agreed to by the national Harapan leadership and that this historic development was an unprecedented recognition for the two Borneo states.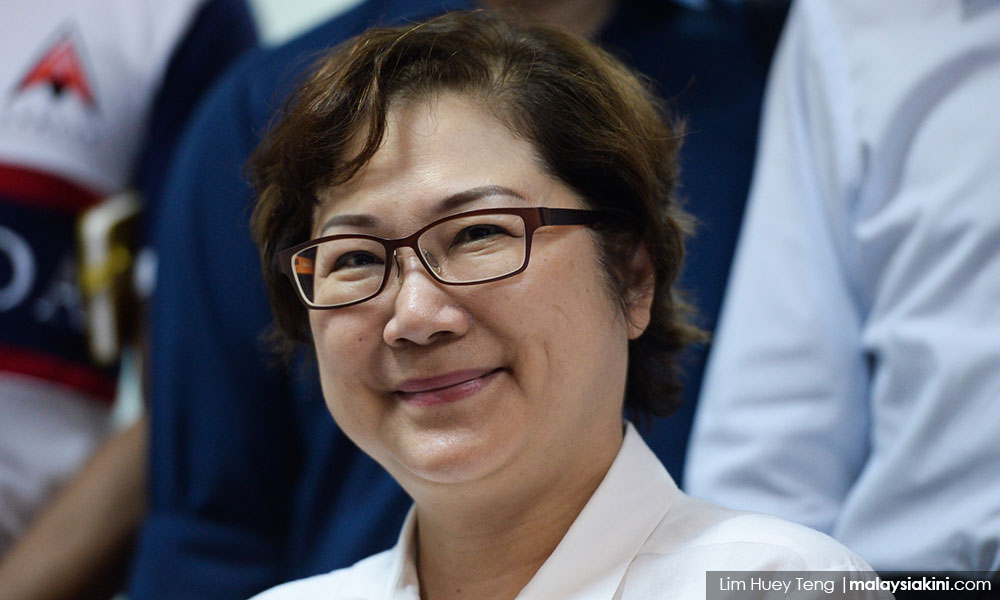 I'm sorry but I do not share Liew's enthusiasm and euphoria over this Harapan offer.
What's the big deal about being a deputy? When you are a deputy prime minister, you are still a deputy. That is being No 2. And what's so great about being No 2?
What's more awkward and embarrassing is that Liew was talking about a second deputy prime minister's post. This means that a Sabahan or a Sarawakian is a mere deputy to the first deputy prime minister, which translates into being a No 2 to the No 2. Are we on the same wavelength so far?
I think even the village idiot knows that a deputy prime minister has no real power. You are just senior in rank to your other cabinet colleagues and get a higher salary. The real power is in the hands of No 1 – the prime minister.
Are the people of Sabah and Sarawak so naïve? Have we not learnt anything from history? Even our own Malaysian history, since Independence, has a lesson or two for us.
Have we forgotten those deputy prime ministers who were involved or allegedly involved in attempts to oust their bosses?
Abdul Razak Hussein against Tunku Abdul Rahman Putra in 1969/1970; Musa Hitam teaming up with Tengku Razaleigh Hamzah against Dr Mahathir Mohamad in 1987; and the Anwar Ibrahim-Mahathir saga in 1998.
These deputies of the past could have good reasons to rebel against their bosses, but whatever they might be, I still believe that it all boils down to ambition and impatience. It is difficult for an ambitious politician to remain a deputy for long. There are not many patient politicians like Ghafar Baba and Abdullah Ahmad Badawi around.
And by the way, what is this recent revelation by Mahathir that Deputy Prime Minister Ahmad Zahid Hamidi had gone to see him to allegedly seek his help to become prime minister? Another case of a deputy who is tired of just being a deputy?
Can you catch my drift now, my fellow Borneans? Those who have been deputy prime ministers are usually an unhappy lot, they want to be the prime minister, to be No 1. So why should we be jumping up and down in glee about a second deputy prime minister's post? Why must Sabah and Sarawak always play second fiddle to Malaya...
All Access Plan
starting from
~RM12
per month
Subscribe Now
You can cancel anytime.
Get unlimited access to our articles on web and apps
Add comments to our articles
Bookmark articles to read later
We accept