COMMENT | In my previous article, I ruled out the Langkawi and Putrajaya seats for Dr Mahathir Mohamad to contest in GE14 because they are considered 'unsafe'.
His third and most probable choice of Kubang Pasu is a 'touch and go' case. As I've pointed out, a three-way contest with PAS in the picture creates an element of uncertainty for a Mahathir victory.
That being the case, where can the prime ministerial candidate of Pakatan Harapan go to?
In response to my article, a friend from Ipoh commented on Facebook: 'If Mahathir cannot win the seat he contests in, what chance has Harapan have of winning Putrajaya?'
That is very true. So Mahathir, as the captain of Harapan, must win at all costs.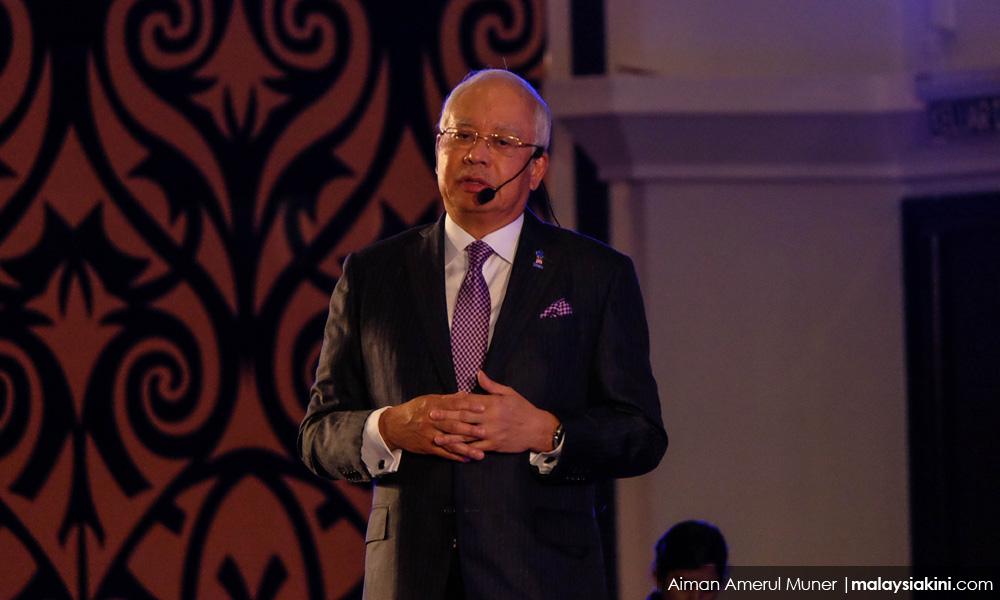 By the way, I've just read a Washington Post online report describing Mahathir's comeback at 92 as a reflection of how badly and sharply Malaysia has fallen under Prime Minister Najib Abdul Razak.
The world is now watching Malaysia like never before and Malaysians must step up and play the game right.
Bersatu and Harapan leaders and strategists must start the ball rolling by getting it right – their top priority must be to ensure that Mahathir wins.
In the case of 'Captain Mahathir', I don't believe in taking chances like hoping for the Malay vote to swing or depending on his stature and past influence for support.
There should be no 'ifs'; everything on the table must either be black or white. For this once, don't even trust yourself that you can make the impossible possible. Many will not be able to stomach the moans of regret and remorse after GE14, should Mahathir falter.
So where can Mahathir secure a sure win? That route takes me to the Federal Territory (FT).
There are 13 FT seats. Apart from Putrajaya and Labuan (a 'no go' for Mahathir in my book), the others are Kepong, Batu, Wangsa Maju, Segambut, Setiawangsa, Titiwangsa, Bukit Bintang, Lembah Pantai, Seputeh, Cheras and Bandar Tun Razak.
Of the 11 seats in the Federal Territory of Kuala Lumpur, only Setiawangsa and Titiwangsa are held by Umno. The other nine are either with DAP or PKR.
Some of us must be hoping (perhaps hoping against hope) that one of the nine MPs would be gallant enough to offer Mahathir his or her very safe seat.
Lumut MP exemplary
Since we didn't hear a squeak, we can conclude that once a person has been elected, it's very difficult to give up power voluntarily, even among the opposition members.
There are not many politicians of the same breed as former DAP leaders Dr Chen Man Hin, Lee Lam Thye or even Mahathir himself, who voluntarily stepped down as prime minister in 2003.
Here, I must also mention the good vibes perpetuated by PKR's Lumut MP Mohamad Imran Abd Hamid, who agreed to surrender his seat to Amanah for the coming general election, declaring that Pakatan's unity was more important. We need more politicians of Mohamad Imran's calibre.
Of course, I would love to see the grand old man in Kepong, Seputeh or Cheras. Then, he could just file his papers on nomination day, go on holiday during the campaign period and return to bask in glory on counting night.
I will readily agree with Tan Seng Giaw, Teresa Kok and Tan Kok Wai if they brag that they will never be defeated in their respective seats, not for a hundred years.
But that will be a ridiculous proposition as Malaysian politics has not reached that level of maturity (or absurdity?) yet, where a Malay is chosen by his party to contest in a Chinese seat.
Seriously, I am eyeing Bandar Tun Razak as a sure win seat for Mahathir. Its incumbent, former Selangor menteri besar Abdul Khalid Ibrahim, is now an Independent, following his exit from PKR.
Khalid has confirmed that he will not defend his seat, so that would ease Mahathir's entry into Bandar Tun Razak.
This urban constituency also has a Malay-majority electorate of 53 percent, Chinese at 37 percent and Indian at nine percent.
On the BN side, Bandar Tun Razak is an MCA seat. I cannot fathom Mahathir losing to MCA here, whose resistance in the constituency has been token, at best.
I also hope that Mahathir's running mate as deputy prime minister, Dr Wan Azizah Wan Ismail, will relocate to Lembah Pantai as speculated.
It is the most ideal arrangement for the No 1 and 2 of Pakatan Harapan, age being a factor, to be nearer home and their constituents and that is in the Federal Territory of Kuala Lumpur.
Should Putrajaya beckon, that's just at their doorstep.
---
FRANCIS PAUL SIAH heads the Movement for Change, Sarawak (MoCS) and can be reached at [email protected]
The views expressed here are those of the author/contributor and do not necessarily represent the views of Malaysiakini.