COMMENT | I was very glad to read the letter in a newspaper written by my former secondary school teacher, Elizabeth Moggie.
Moggie taught me in St Joseph's in Kuching some 45 years ago. She was an excellent, well-read teacher, and her history class was something I looked forward to as a student.
History and geography were my second most favourite subjects after English. Mrs Moggie, as we fondly called her then, was a dedicated teacher who would make sure we remembered names and dates of important historical events correctly.
Her husband, Leo Moggie, is a well-known Iban politician from Kanowit, Sarawak. He served in the federal cabinet for almost three decades. He is now chairperson of Tenaga Nasional Berhad.
Let me make it clear that Elizabeth Moggie wrote the letter not in response to Gerakan Pembela Ummah (Ummah) chairperson Ismail Mina Ahmad's (photo) recent outlandish outburst, but merely to set the record straight on the historical facts of the subject, which I believe she would know best as a historian.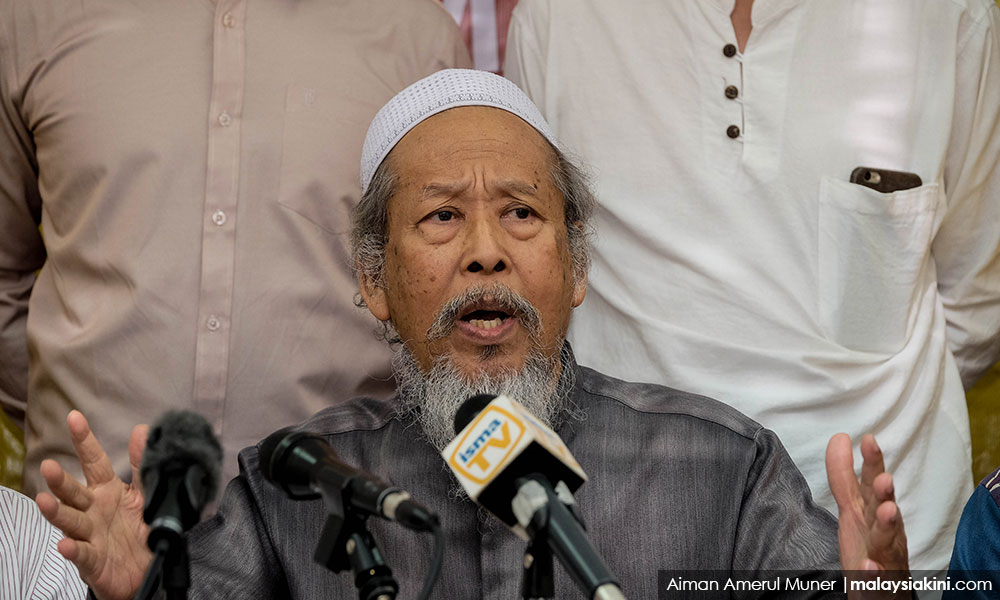 A New Zealander, she stayed away from the limelight when her husband was a busy, high-profile politician and minister. Wisely, she was aware of her role as the foreign wife of a prominent Malaysian minister.
In her letter, Moggie started off saying she was encouraged by the article penned by The Star CEO Wong Chun Wai on the part played by non-Malays in defending Malaya during the First Emergency 1948–1960, and the Second Emergency of the 1970s–1980s.
"However, as far as I am aware, no mention has been made so far of the role played by volunteers during the Japanese invasion. The Malayan Volunteers, as they were known, were territorial soldiers from all races and backgrounds," Moggie said in her letter.
She wrote that volunteer battalions had been in existence since the late 19th century, but in the 1930s, their units and number of members greatly increased.
"The Federated Malay States Volunteer Forces (FMSVF) comprised four battalions, one for each of the Federated States, the Straits Settlement Volunteer Force (SSVF) comprising two battalions for Singapore (at that time part of Malaya), and one each for Penang and Malacca, and there were volunteer forces in Johor (Johor Volunteer Engineers), Kedah and Kelantan....
All Access Plan
starting from
~RM12
per month
Subscribe Now
You can cancel anytime.
Get unlimited access to our articles on web and apps
Add comments to our articles
Bookmark articles to read later
We accept