COMMENT | When women all over the world start telling their truths, people everywhere get a reality check.
The most recent examples of this are the #MeToo and #MosqueMeToo campaigns that resonated with women all over the world, because fighting the patriarchy has always been a global struggle.
What's often lacking in our conversations on women's issues is the perspective of actual, living, and breathing women.
I was not surprised that men were so shocked to hear how rampant sexual harassment and assault are for women. They even accuse us of lying, making up stories, and for Muslim women, we are often accused of deliberately trying to "make Islam look bad" in the eyes of non-Muslims.
Isn't it odd that almost every woman I know has experienced some kind of sexual violence, but most men say they don't know any man around them capable of violence against women?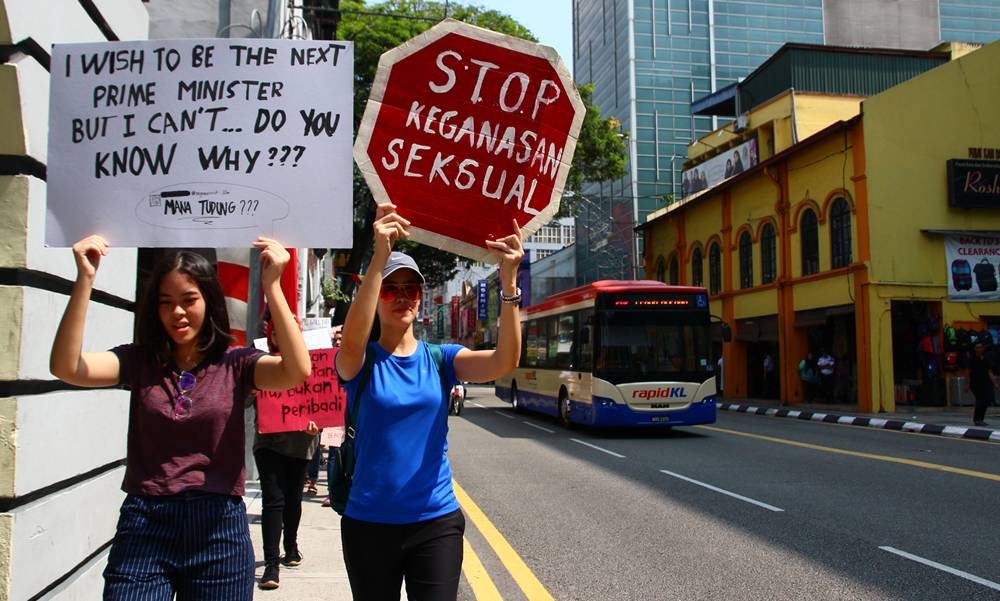 It's almost as if men and women live in completely different worlds, and they have zero idea what being a woman is really like. Because they never needed to know. The oppression(s) we face every day is not something that affects them in any substantial manner.
When it is something you don't have to think about, that's privilege. Boy, how much do we wish we don't have to think about avoiding sexual harassment, online gender-based violence, worrying about getting our message across without men "mansplaining" to us things we already know - how we wish!
Silencing voices
Every time women come out to tell their stories, there will be men coming in abundance to "correct" our own experiences, to be told from the perspective of those who have never been a woman...