COMMENT | Perlis is probably not the top of people's minds. I imagine some even look forward to the prospect of changes happening up there which result in some sort of Harapan-led or Harapan-friendly government.
Personal political preferences aside though, it may be good for us to remember: the equivalent of the Perlis political crisis would have been, for example, the Yang di-Pertuan Agong refusing to swear in Dr Mahathir Mohamed after GE 14, and insisting, say, on Mohamed Azmin Ali becoming prime minister instead, with only BN representatives attending his swearing-in.
There is a principle at stake here, and the right principle must be upheld, regardless of which side of the political divide it benefits.
The core of the issue comes down once again to the role of a constitutional monarch.
In short, in a modern constitutional monarchy, the institution is supposed to remain above politics and exist as a check and balance.
A constitutional monarch is not supposed to impose his or her own political preferences, or arbitrarily name an individual he or she likes to be head of state, especially if it runs counter to those democratically expressed by the people.
BN won the state of Perlis with an overwhelming majority of 10 to Harapan's three, and there does not seem to have originally been any major discord within those ten representatives regarding who should have been menteri besar.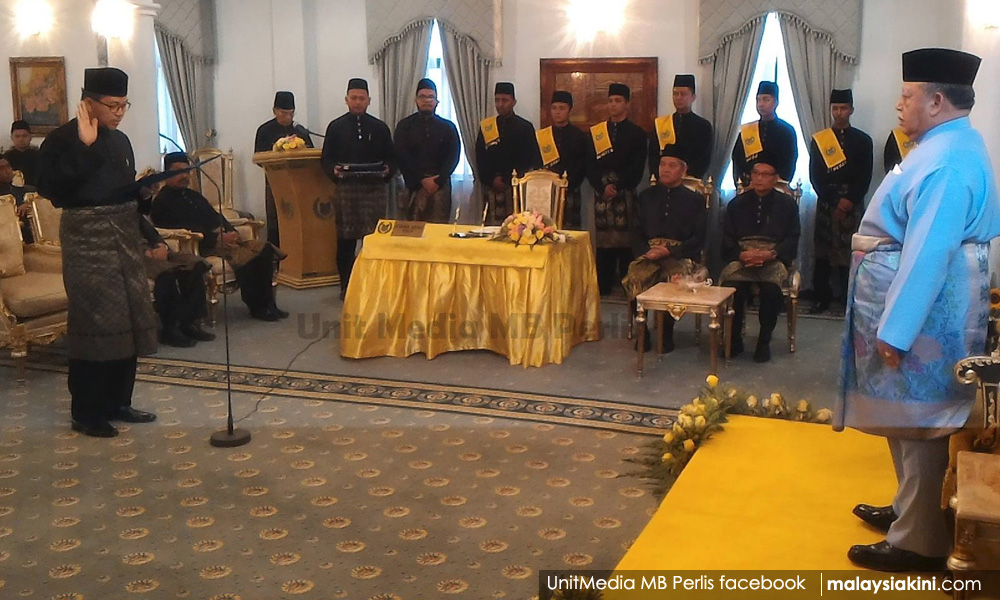 On what basis then, did the ruler of Perlis deny...