COMMENT | By early October, close to 800,000 members of PKR have to get it right. Do they want Azmin Ali, the economic affairs minister, or former Pandan parliamentarian Rafizi Ramli as their deputy president?
The latter is, of course, the fiery reformer who would have won hands down in the 14th general election on May 9 had he not been weighed down by the pernicious accusation of sedition by the previous administration of Najib Razak.
To prevent his seat from being disqualified, invariably causing PKR to lose one vital parliamentary seat in what was supposed to be an electoral cliff-hanger, not the landslide victory led by Dr Mahathir Mohamad, Rafizi gentlemanly chose not to run for office. It was wise.
Instead, the parliamentary seat of Pandan was swiftly won by Dr Wan Azizah Wan Ibrahim, the deputy prime minister. History has since vindicated her role. She was not only the moral compass of PKR when her husband, former deputy minister Anwar Ibrahim, was under imprisonment but in a sense, the gentle mother of the opposition front before it became a full-fledged government after 20 years of long struggle.
But the numerical threshold of 20 is deceiving too. This is where deeper reflection is needed. To begin with, it lulls PKR members into believing that 1998 was the starting point of Malaysian reforms.
Yet, a more elongated reading of Anwar and other leaders would produce a denser outcome. Australian academic Deborah Johnson would prefer to look at the entire span of Malay and Malaysian intellectual history. And, she is right.
Besides, reformasi, strictly speaking, was not the handiwork of PKR alone. One could perhaps argue that it made a migratory leap from Indonesia, when the student activists in Indonesia, led by Dr Amien Rais - a close friend of Anwar no doubt - began stirring for the end to the Suharto regime. They succeeded. And it inspired a great many Malaysians to seek the same.
Indeed, the likes of Liew Chin Tong, now the deputy defence minister, could swear on his ancestor's tablet that 1998 was the year of his political awakening too. But Chin Tong had nevertheless taken an avid interest in politics well before 1998. And Chin Tong is a strategist of DAP with no ties to Indonesia, let alone Anwar in 1998. Therefore, reformasi is as much "his" political birthright as any other reformers, past, present and future.
Perhaps the likes of Ong Kian Ming, the deputy minister of trade and industry, too had his first inkling of politics in 1998 as well. He was originally a member of Gerakan before switching to DAP to run as a member of parliament of Serdang in 2013, now known as Bangi.
Regardless of how these activists moved vertically or horizontally, across and within party divides, they were inspired by events of 1998, and also before and after.
Anthony Loke, the transport minister, for example, began reading on current affairs, and the importance of transforming Malaysia at the age of nine, which was well before 1998.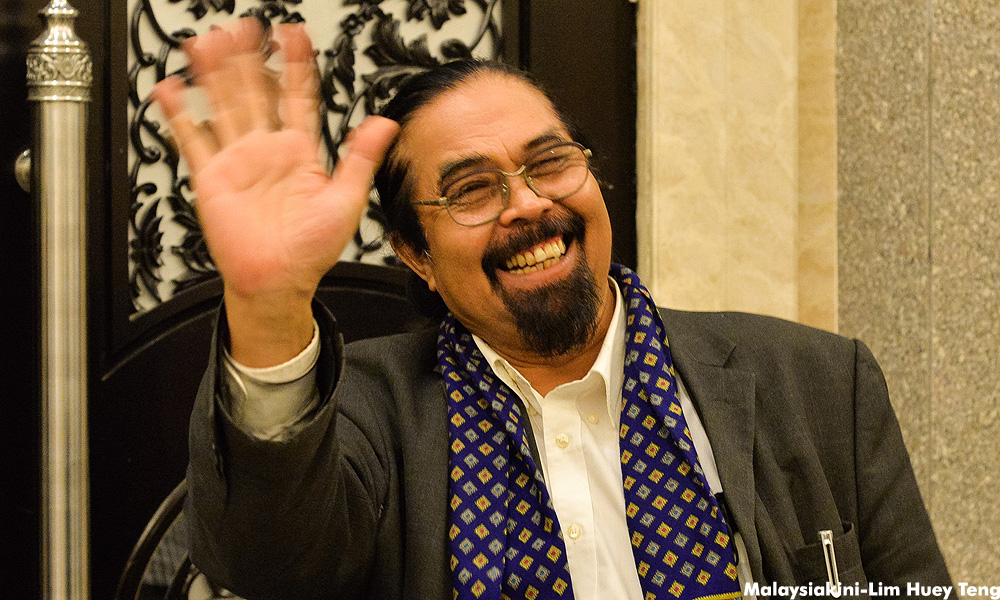 Hishamuddin Rais (above), a self-described revolutionary, who remains a revolutionary at heart, had his political awakening even earlier.
Who could deny the value of his fine Malay prose? Each of his articles in Malaysiakini is capable of earning 5,000 or 6,000 shares within a few days. Isn't Hishamuddin now doing what Anwar used to do before 1998? He is transforming minds even as this is written.
It would not have been amiss to say that DAP and many others in PKR, or even Bersatu, had long been stirred by events in 1998, or perhaps even earlier. Any electoral campaign that starts abruptly at 1998 would be akin to what social scientists called "ahistorical"...