COMMENT | "Corruption is found everywhere to some degree. There is no country that can boast that it has no corruption at all". Prime Minister Dr Mahathir Mohamad may have struck a chord with this statement during his BBC Hard Talk interview in London on Oct 1.
By this logic, which is a worthy one, all ministries in Malaysia, too, are corrupt, but it can be hard to tell which is the worst.
For example, was the tax-free RM175,000 salary of former national under-16 football coach Lim Teong Kim a form of corruption? Or was it just an incentive to improve the performance of the youth team?
No one knows nor can they find out, since Malaysia's football standards have been reeling since 1980.
However, at the Health Ministry, there are tell-tale signs that it has become the cesspit of corruption, both prior to May 9 and after, which its minister Dr Dzukefly Ahmad, a toxicologist trained at Imperial College in London, is now looking into with quiet tenacity.
What are the signs and symptoms that the Health Ministry is in the policy capture of some of the greediest corporations?
First and foremost, there is an online procurement system, known as "e-perolehan", which can weed out over-priced tenders. However, when human discretion is permitted to come into play here, this tender system can be transformed into a stovepipe of corruption.
Secondly, under Dzulkefly (photo) who has pledged to weed out all this nonsense, the ministry has from day one been determined to name names on how the corruption has exerted its stronghold on the country.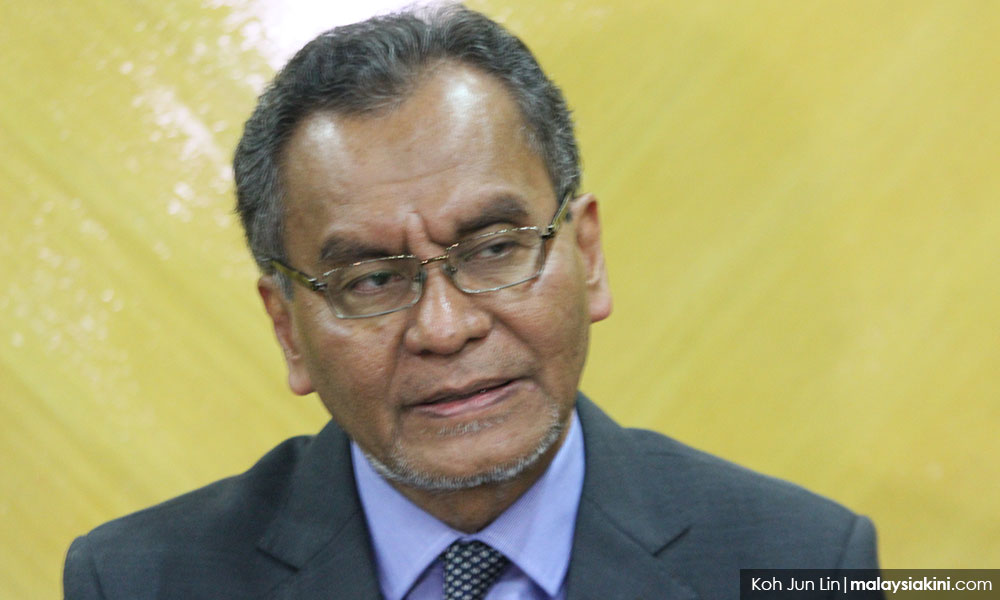 With all the anti-corruption efforts being taken, it goes without saying that the days of the corrupt cabal hanging out in the corridors of hospitals and lurking in Putrajaya are numbered.
Thirdly, those reading this article do not need to be officers with MACC or the Commercial Crimes Investigation Department of Bukit Aman to see through the following flaws.
A mere black-and-white printer, as retired members of the ministry's procurement division can attest, has been allegedly priced at RM 200,000 per unit. How is this possible unless corruption has taken a grip within the Health Ministry in the past?
The reported shortage of drugs is also worrying. Does the ministry not have anyone looking at the books carefully to decide what hospitals and patients are in need of?
Take the medical advancement in other countries, for example.
While Japan hasn't had a single case of rabies since 1957 - a contagious and fatal viral disease of dogs and other mammals transmissible through the saliva to humans - Malaysia has had an outbreak in Sarawak since June 2017. As this article is written, the problem still persists, with twelve mortalities to date, but no end in sight. More and more areas in Sarawak have been put on high alert too.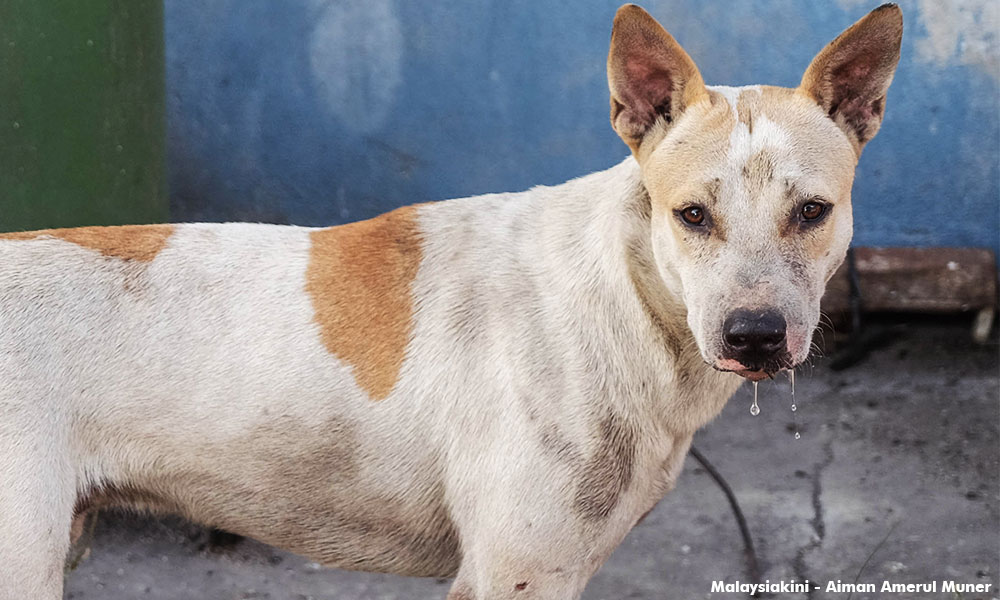 Has corruption in the Health Ministry totally depleted the ability of the state and national infectious diseases units to respond effectively?
Indeed, as Pakatan Harapan is not the state government in Sarawak, reform agenda there will be slower than in peninsular Malaysia.
Fourthly, why have the prices of treatment and drugs not dropped, even after the goods and services tax (GST) had been removed? This should not be the case if competitors are welcomed to participate in the pharmaceutical industry to create a fair market.
To make matters worse, some doctors in Malaysia insist on using only certain types of sutures to mend wounds, when a myriad of cheaper options is available. What is the reason behind this preference?
All the above are merely the tip of the iceberg. There is more to the horror stories of the public and private health sector.
Malaysian public and private hospitals are unable to share patients' data with each other to allow the patients to be diagnosed according to their precise medical history, as and when he or she moves from Selangor to Sabah, for example, or even when seeking treatment while travelling. Each trip to the clinic or hospital results in a new assessment, thus, new bills and long waits.
Malaysia's healthcare standards, not surprisingly, are going down, not up.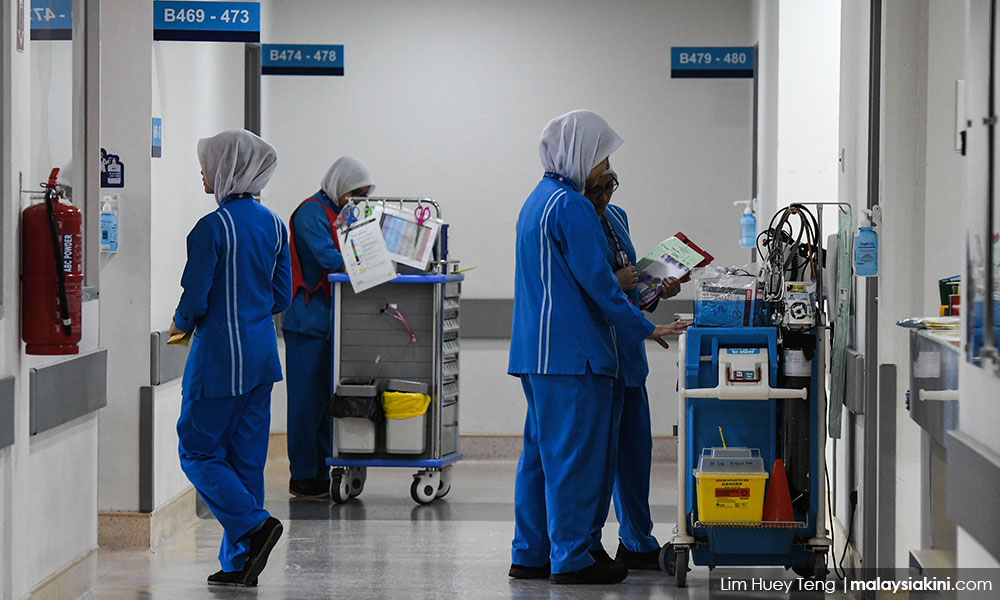 When Estonia, a country with the population of a mere 2.5 million, can race ahead of Malaysia in a span of twenty-nine years since the end of Cold War in 1990 when it gained independence from the former Soviet Union, invariably, by computerising all its medical data, and sharing them with the European Union, then something is wrong in Malaysia.
We should not be worse than Estonia especially since, for a large part of our history, our fourth and now-seventh prime minister, as well as his current deputy, are both medical doctors.
Estonia allows all its citizens and patients to protect their own data, sharing it only with doctors and insurance agencies whom they personally trust, so it is clear that Malaysia is kept behind by certain parties and practices, resulting in backward, poor and amateurish medical services.
Throughout the country, for example, there are thousands of fresh medical graduates who are not immediately placed in public hospitals for their apprenticeships.
Many have had to wait for at least a year and a half before they get their much-needed placement as house officers, without which they cannot be certified to be worthy medical professionals. Why the long wait? Why can't the ministry get the necessary allocations to offer placements to these graduates immediately?
The "magic mirror" can certainly reveal more decadence and debauchery of unscrupulous individuals and they may not only be confined to the likes of Jho Low and his friends.
To the profiteers as well as private and public medical practitioners whose holidays, spending spree, and shopping, have been paid and padded by others, it is time to be afraid. Be very afraid.
The Health Ministry under the competent leadership of Dzulkefly is ready to pounce and end the excesses once and for all. Your days are numbered. There are no private jets to take you out.
---
PHAR KIM BENG is a multiple award-winning head teaching fellow on China and the Cultural Revolution at Harvard University.
The views expressed here are those of the author/contributor and do not necessarily represent the views of Malaysiakini.