COMMENT | Losing electoral power is a hard thing to swallow. Especially if one's brother is also sent packing. That's how badly Anifah Aman got wiped out in the game of thrones on May 9.
Thus, in his schoolboy attempt to criticise Foreign Minister Saifuddin Abdullah – invariably on the failure of the latter to consult the officers in the Foreign Ministry – on Malaysian foreign policy, he should have looked at his own abject failures first.
The claim that Saifuddin Abdullah is not well-versed in South China Sea issues is hackneyed.
For a good eight years, the administration of then-prime minister Najib Abdul Razak relied on a single expert on the South China Sea between 2009 and 2017, before this person was finally dispatched to France as the Malaysian ambassador.
All this happened before the cataclysmic May 9 general election too, which Najib assumed he would win hands down. One expert to handle South China Sea is both risky and flawed. Yet that was the posture of Najib and Anifah.
Thus, when Anifah recently argued that Saifuddin should have consulted his "officers" in Wisma Putra first, whom he claims are well-versed in foreign policy, one wonders which division was Anifah referring to?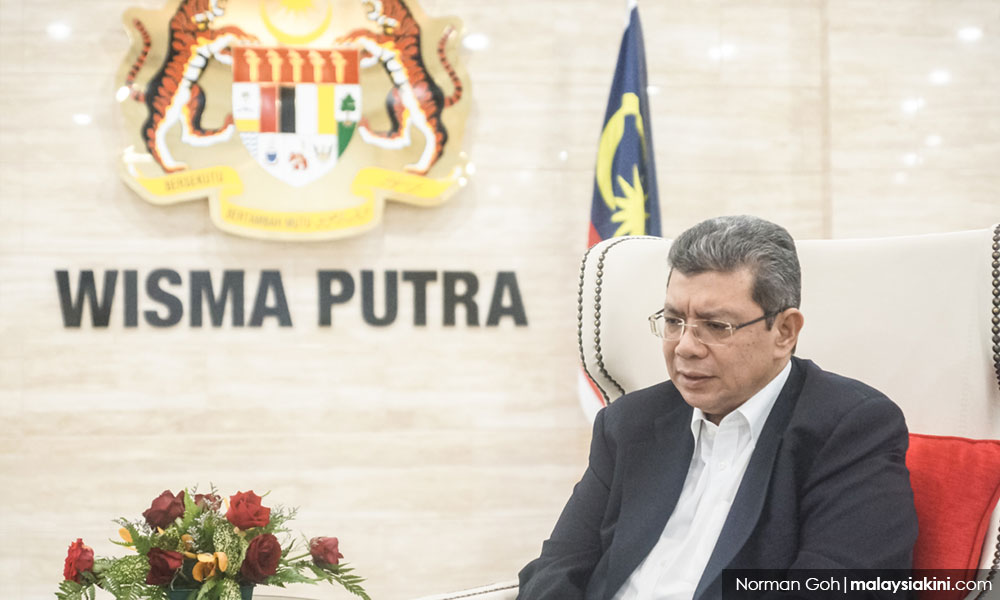 Would these be officials from the bilateral or multilateral division, or, perhaps Ramlan Ibrahim, the secretary-general of the Foreign Ministry himself?
Now, if the issue is Asean, the current director-general for the Asean-Malaysian national secretariat in Wisma Putra is Ahmad Rozian Abd Ghani, who was previously the Malaysian ambassador to Kuwait.
Ahmad Rozian is a sharp and good diplomat, who had served with the UN Refugee Agency too. But so is the deputy secretary-general for the Bilateral Affairs Department of Wisma Putra, Raja Nushirwan Zainal Abidin, who had been previously posted to the UN offices in Geneva and New York...