"Totalitarianism in power invariably replaces all first-rate talents, regardless of their sympathies, with those crackpots and fools whose lack of intelligence and creativity is still the best guarantee of their loyalty."
– Hannah Arendt, The Origins of Totalitarianism
COMMENT | People often ask me if I think all these high-profile corruption cases of Umno potentates are politically motivated. Truth be told, these cases do not concern me. The political elite cannibalising each other for taking from the trough is part of the zero sum game of politics.
No, what bothers me – besides the nurture of religious extremism – are cases like the immigration officer who was rude to the pregnant woman and her husband, and which has got Penang Deputy Chief Minister II P Ramasamy all worked up – and rightly, too.
Claiming that I have mostly positive experiences with the bureaucracy is irrelevant. What is important is that every day, people from disenfranchised backgrounds, who do not have privileges that come with being "middle class" (regardless of ethnicity) are at the mercy of petty tyrants who exercise power merely because they can.
What really bothers me about this whole incident – and I know it should not – is the way how this immigration officer responded to someone who was of higher authority and who wanted to resolve a situation that this immigration officer created.
The unmitigated gall of this officer to accuse Seberang Perai municipal councilor K Jason Raj of misuse of power when, I am sure, if this were an emissary from the former Umno regime, this officer would be on his hand and knees attempting to remedy the situation as quickly and painlessly as possible.
Can you imagine what the Umno response would be to lackeys speaking rudely to them? Can you imagine the response that this rank insubordination would receive back in the good old days of Umno rule?
Instead, this officer has suddenly discovered his cojones, most probably because he thinks that there is nothing the Pakatan Harapan political elite could do to him, because this is supposed to be a 'New Malaysia' and he probably assumes the Harapan political apparatus does not want to spook the civil service.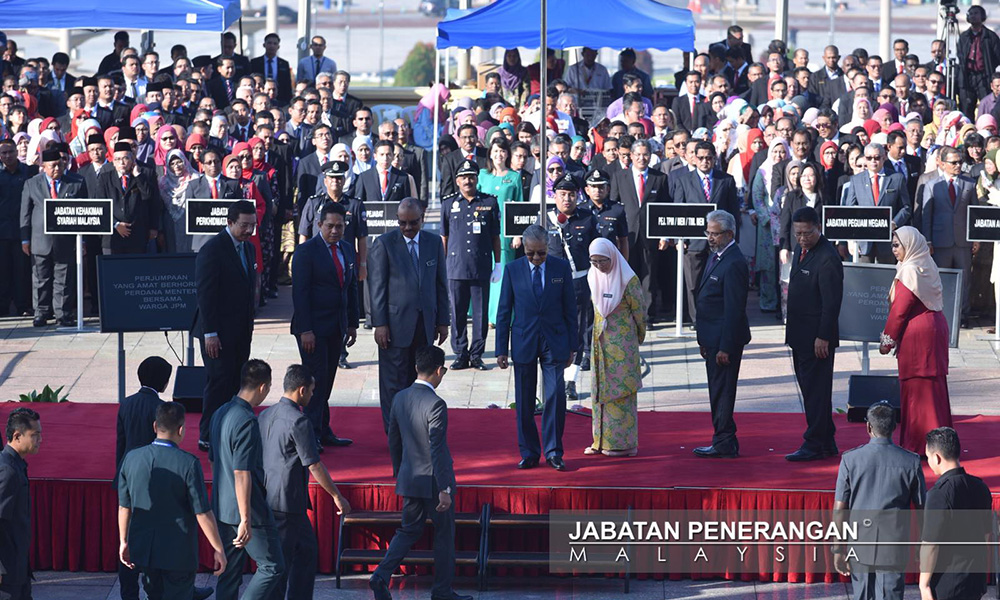 Many years ago, I found myself in a similar situation with different results. I knew this young plumber who married a Vietnamese girl and they were going though similar problems with an immigration officer. Their papers were in order but as usual, the bureaucracy revealed its ugly, often racist visage.
After weeks of frustrating engagement with this officer, the young man came to me for help. I knew him because he did work around the apartment complex I was living in at the time. Speaking to friends in the immigration bureaucracy, this matter was classified as discretionary in nature and since the young couple had the requisite paper work, there really should not have been a problem. As usual, this is about pushing around the little guy, Thaya, a friend cavalierly intoned.
I accompanied the young couple for their meeting, and there in the office of this immigration officer, my blood started to boil. Listening to this cretin endlessly drone on about mutual associates in the state security apparatus, reminded me that I needed to get new friends. The old air conditioning unit emitted irritating clicking noises, which sounded like a countdown to my imminent explosive rage...