COLUMN | There is a Malay expression, "Bapak borek, anak rintek". The latest adaptation, is "Bapa borek, anak rintek, cucu pun dua-kali-lima" (like father, like child and grandchild).
Nurulhidayah Ahmad Zahid is a 'datuk', a fashion designer, and the former vice-president of corporate communications at Syarikat Perumahan Negara Bhd. She is alleged to be a multimillionaire, and almost a billionaire; but in the eyes of many, Nurulhidayah has failed as a mother, a woman and a Malay.
Last week, Malaysians were treated to a 28-second video clip starring her nine-year-old daughter, and granddaughter of Umno Baru president, Ahmad Zahid Hamidi.
Dressed in a mock orange MACC felon's T-shirt, the child issued a threat in English: "... I would make your life un-peaceful (sic)."
Only a daft and unthinking person would abuse a child in such a vile manner and teach her to seek revenge.
Suspicion naturally fell on her mother, Nurulhidayah, a woman whose arrogance is legendary. The child would not have issued the threat without adequate prompting and coaching from her mother, who then posted the vile message on her Instagram account. How irresponsible.
How could she ask her daughter to say: "...I will make you regret your life. Remember – I am only nine-years-old and I am my country's future"?
Nurulhidayah's parenting skills need examination. People are furious with the manner in which Zahid and his former boss, the disgraced former prime minister Najib Abdul Razak, almost bankrupted Malaysia and left it with a RM1 trillion debt.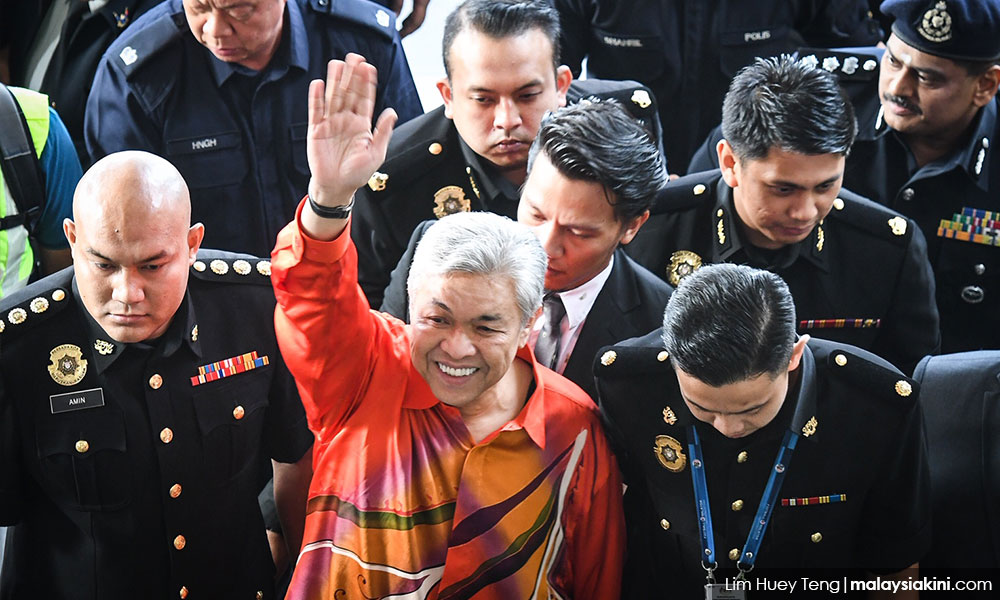 The child may be targeted by cybertrolls. She may suffer a backlash at school, for defending a man who is reputed to be a thug.
Her grandfather Zahid is not an exemplary politician. He threatened journalists and newspapers. He claimed to be the friend of the Malay triad, Tiga Line. His incoherent rumblings at the United Nations put Malaysia to shame. He is alleged to have assaulted Nurulhidayah's one-time male companion, Amir Bazli Abdullah.
What will Nurulhidayah tell the daughter if the charges levied against Zahid by the MACC are proven in court...