"Knowing trees, I understand the meaning of patience. Knowing grass, I can appreciate persistence."
– Hal Borland, 'Countryman: A Summary of Belief'
INTERVIEW | In this second part of the interview, S Arutchelvan goes into specifics of PSM's interaction with the new Pakatan Harapan regime. Arutchelvan is not a demagogue and his answer reflect an attitude that only comes with years of working with the grassroots against a hegemonic political system interested in maintaining the status quo but which is currently challenged by a newly awakened electorate.
The system will only change if the public holds them accountable for what they promised, not because of the hate of the former Umno regime.
What do you think the new Harapan government is getting right?
Arutchelvan: In the first place, there is confusion about what we mean by the new Harapan government. Are we talking about the four parties in Harapan (PKR, DAP, Amanah and Bersatu), or Prime Minister Dr Mahathir Mohamad?
In any case, what Harapan have gotten right is politically, they managed to create fear around the RM1 trillion debt, which will elicit sympathy if they cannot deliver on some key promises. They even got the rakyat donating to them.
The appointments of some ministers cut across racial lines, and there have been some good appointments as well, like the attorney-general (Tommy Thomas) and the new Election Commission chief (Azhar Harun) (photo), which seem to be good decisions.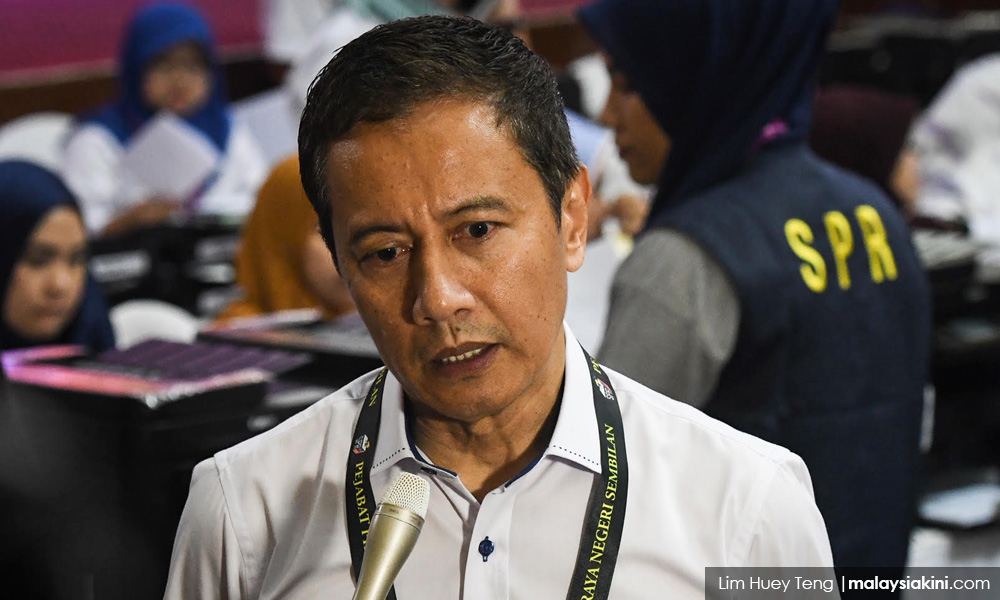 Going after former prime minister Najib Abdul Razak immediately after coming into power demonstrates how serious they are. They have also not allowed the royalty to bully the executive, worked to abolish the death penalty, and the media appears to be freer these days.
What do you think the new Harapan government is getting wrong?
Harapan ministers keeping Mahathir in check is totally non-existent. Is seems most ministers have become docile cheerleaders, and are lost.
They are not walking the talk. They have not been transparent in making the reports on institutional reforms available to the public. They have not repealed some critical laws like the Sedition Act 1948, Peaceful Assembly Act 2012, etc.
Other missteps include Education Minister Maszlee Malik's appointment to the International Islamic University, and Lim Guan Eng's graft charges being dropped.
There are also their anti-poor policies – the minimum wage increase of just RM50; subsidies for fishermen and farmers removed; and not fulfilling the manifesto, while at the same time pursuing things not in the manifesto, like the third national car, the 'crooked bridge', etc., while getting rid of good infrastructure projects, like the MRT3...