COMMENT | On Oct 24, PBS News Hour headlined a story "What we know about the 'possible explosive devices' ". Huffington Post headlined a similar story, "How investigators will work to find out who's behind the bomb scare".
Both read like routine stories of the packages sent to Democrat politicians and supporters – all outspoken Trump critics. The speculative articles described what the packages contained, who could have sent them from where and how the FBI and New York Police Department would investigate the case (the FBI has since arrested a 56-year-old suspect, a fanatic Trump supporter, in Florida).
The articles raised a common ethical issue in covering federal crime and domestic terrorism - to refrain from revealing an investigation until the perpetrators are caught or report what journalists believe to be 'true', in spite of compromising the hunt for the killers. Like their readers, journalists sometimes do look at the trees and lose sight of the forest.
The International Journalists Network notes that in the digital era, journalists grapple daily with how to report more responsibly on violence, hate speech and intolerance; how to deal with sources and verify online news; and publishing viral photographs of violence and death.
The latter reminds me of the 'Must Watch' video clips in The Star TV (Oct 19) headlined "Senior citizen dies after being run over by bus in Johor", a video surveillance clip of UniFi assistant manager Wan Amirah Wan Alias killed in a hit-and-run accident in Cyberjaya, and one of a husband bashing his wife for scratching his new car (Oct 28).
Warning viewers of graphic content – a standard practice in journalism – does not, however, lessen the news organisation's culpability of voyeuristic journalism. Nor does it excuse journalists from unintentionally hurting the victims' family by displaying the moment of death and disrespecting the human dignity of the deceased.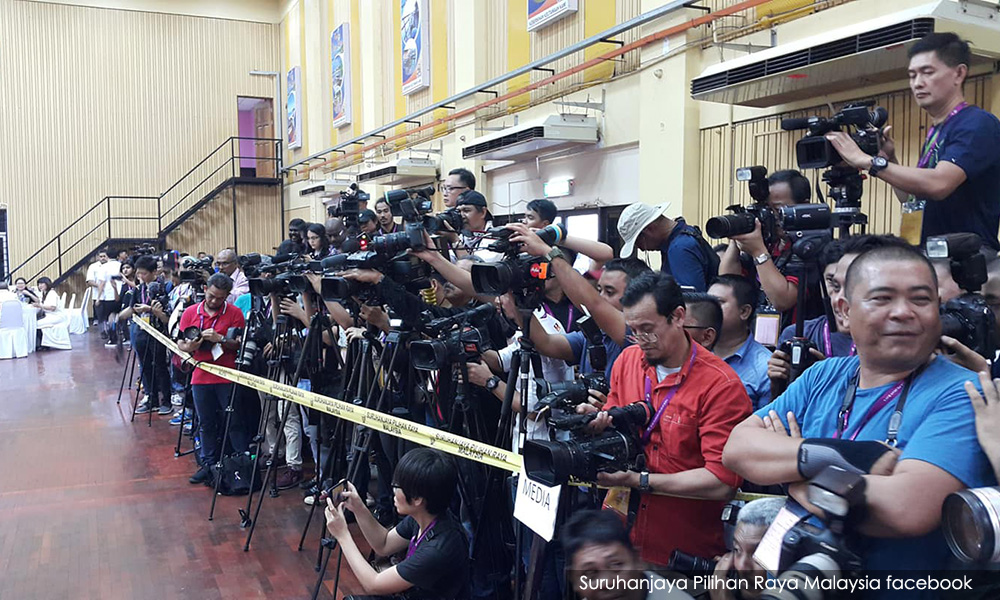 A news organisation's publishing of viral videos circulated on social media further undermines the Malaysian journalism sense of decency. Journalists ought to know better than social media users, who unthinkingly post and re-post confronting graphic videos for the heck of it. "Must Watch" horrific videos do not release news organisations from making an ethical choice when the contexts are not explained, nor their sources identified.
Sensational journalism
The UK-based Ethical Journalism Network has this to say: "Context determines how to value a photo, context that in a digital age needs to be examined again and again. The work of a journalist does not stop when the photo is taken and published. Editorial offices need to ask themselves whether or not there is enough information to interpret what they see in the image.
"To what extent do journalistic interests weigh against other interests, such as privacy and dignity of the portrayed persons and their families? Is it justified to publish a sensitive photo just because it is aesthetically attractive? Journalists should ask themselves why they publish certain photographs. An image going viral does not release any of us from ethical choices."
We are psychologically drawn to sensational journalism. Hence, commercial media's graphic contents pander to the worst of our sadistic traits. But we have a choice – to view and re-post graphic videos on our social media account or trash them for their poor taste and insensitivity to human dignity.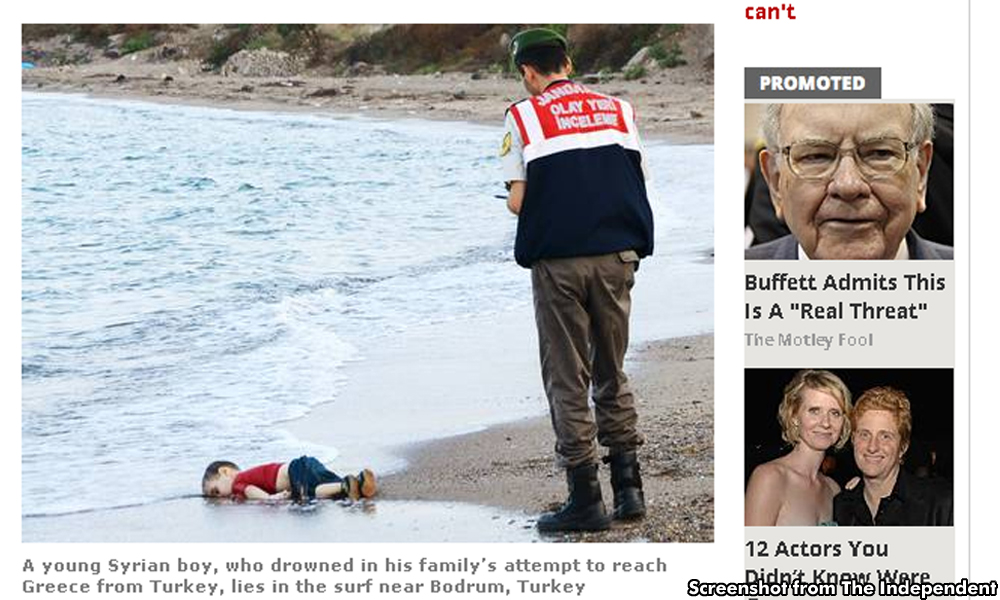 There are, however, exceptions. Some images are deemed necessary to shock the public conscience and push governments to implement more humane policies. For instance the heartbreaking images of three-year-old Aylan Kurdi (photo, above), his brother and their mother, all washed ashore off the coast of Turkey in 2015.
The images shifted the political and ideological debate on population displacement and asylum-seekers to one about real people searching for a better life. The Australian-edition of The Guardian went through the process of making the ethical choice in publishing photos of the Kurdi family and other confronting images.
It said: "News photographs or footage, when used in the context of reporting, can galvanise public opinion and become tipping points in changing attitudes and awareness – and political responses to events such as conflicts and famine."
The human condition
Which reminds me of a photograph of nine-year-old Kim Phuc running naked towards a camera crew which exposed the cruelty of napalm bombings during the Vietnam War in 1972; or that of a vulture perched beside a dying child during the South Sudan famine.
The photo was taken in 1993 by South African photojournalist Kevin Carter, who committed suicide in July 1994, three months after receiving a Pulitzer for the haunting photograph.
Media organisations publish confronting visuals for various reasons and intentions. There are as many justifications for publishing imageries of violence as there are convincing reasons for censoring them. The onus ultimately falls on readers to channel their horror and rage from the visceral imageries towards action to prevent similar tragedies from recurring.
It all depends on the questions we ask each time we see these confronting videos and imageries. Reflecting on the conditions and situations that caused the tragic events, such as the deaths of the senior citizen and Wan Amirah as portrayed in the graphic videos, readers should direct their rage at the inefficiency of the authorities in implementing public safety measures.
The fact is viral videos and photos cannot fully explain the complexities of the human condition unless journalists provide context to the contents, and explain how by publishing viral videos and graphic images the media are in fact "informing" and "educating" the public.
The Ethical Journalism Network sums it up like this: "Journalists should do no harm. What we publish or broadcast may be hurtful, but we should be aware of the impact of our words and images on the lives of others."
---
ERIC LOO is a senior fellow (journalism) at the School of the Arts, English & Media, Faculty of Law Humanities & Arts, University of Wollongong. He is also the founding editor of Asia Pacific Media Educator.
The views expressed here are those of the author/contributor and do not necessarily represent the views of Malaysiakini.