COMMENT | Prime Minister Dr Mahathir Mohamad affirmed recently that his cabinet only deserves "40 to 50" (out of a potential 100) points for its performance so far.
While he was quick to add that this was certainly "better than the previous (kleptocratic) administration" of former prime minister Najib Abdul Razak, Mahathir did not clearly specify the external constraints that impose themselves on Malaysia, too.
Yet, there are plenty of problems in the contiguous region that forms the Association of Southeast Asian Nations (Asean) that make for a cabinet or government that cannot perform fully.
Take the Rohingya Muslim issue in Myanmar, for example. It shouldn't occur at all. Nevertheless, it does exist, as what the United Nations (UN) calls a crisis verging on a "genocide". How does the Ministry of Foreign Affairs solve or manage that?
Naturally, the Rohingya Muslims trapped in Malaysia are reluctant to return. What was originally a problem of Myanmar, as Defense Minister Mohamad Sabu correctly noted last week, has become a "Malaysian" problem.
This is one issue that the cabinet cannot solve even if it intends to do so, since the foreign minister of Myanmar Aung San Suu Kyi, to this day, refused to even utter the word "Rohingya" despite her previous human rights credentials (which had been proven to be a false facade).
Just as alarmingly, other member states of Asean, such as the Philippines, have yet to secure and pacify Mindanao as well.
Not surprisingly, fears of kidnapping in Mindanao often spilled over into Sabah, too, which immediately ruined the tourism of that state, even if tourism is the number one revenue earner of the "state beneath the wind".
Singapore, on the other hand, is opposed to any development fund of the region, according to the late Dr Surin Pitsuwan, secretary-general of Asean from 2008 to 2013, in an official interview I did with him in 2008.
Without a common pool of (development) funds, the connectivity of Asean across human, infrastructural and institutional ambit - which according to the original Master Plan on Asean Connectivity is vital to the creation of a single region - remains too weak to make Malaysia an attractive gateway to regional market, let alone a market for Malaysia.
M'sia depends on Asean
Thus, the fact is Malaysia is as good as how connected or collectively resourceful the region is.
Unless Asean can implement its many well worded plans, including the Master Plan on Asean Connectivity, it is merely a charade -indeed a chimera- that does not help uplift the performance of Malaysia in any significant way.
More importantly, Malaysia is a self-described trading state. What it can, or cannot do, depends on Asean's overall seriousness to make the region a central actor in the region, regardless of the fields and issues at play.
Without Asean taking the haze issue seriously, for instance, Indonesia will continue with its forest burning. When Indonesia's plantation clearing problems begin to mount, Malaysia's palm oil access and prices are affected in the European Union (EU) too.
Thus, Asean affects Malaysia deeply. Just as the peace in the region once helped Malaysia to become an emerging power in the region, the lack of progress in Asean has also hampered Malaysia from transforming Asean into a promising market.
Indeed, to the degree Asean does not take its own Asean Charter or many rhetorical plans seriously, Malaysia cannot prosper with it.
The Hanoi Plan of Action (HAP) in 2010, for example, mapped out the future of Master Plan for Asean Connectivity by 2025. The HAP even identified various sources of multilateral, bilateral and financial sources of funding.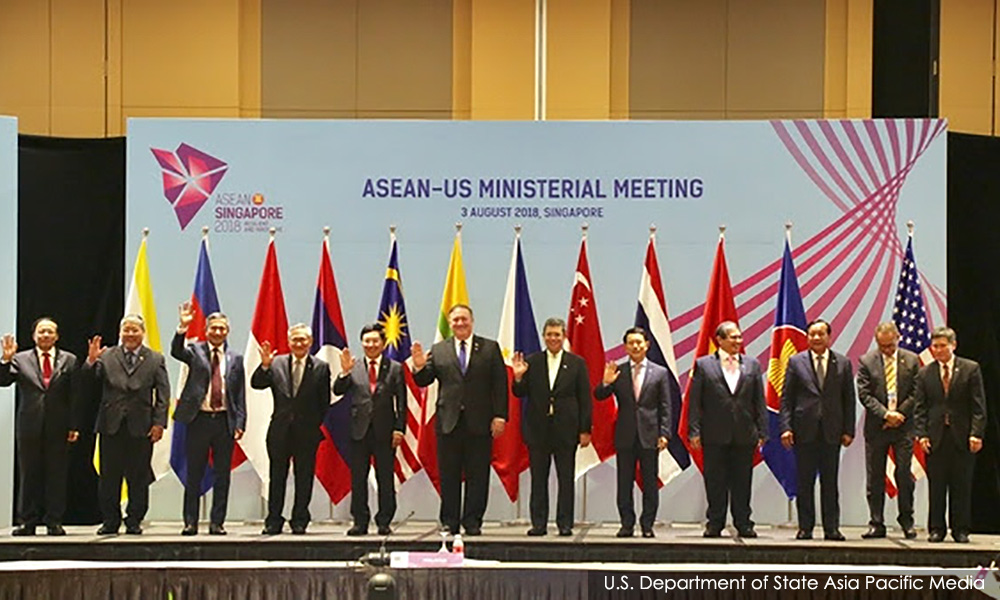 But to this date, other member states of Asean haven't stepped up yet, even if Thailand has identified the route forward by developing its Dawei Port and other mutually beneficial plans first.
Singapore, in turn, accounted for more than 50 percent of all the incoming Foreign Direct Investment into the region alone in 2010. Yet, as a whole, the development gap between Malaysia and Singapore appears to be widening.
In the Bertelsmann Transformation Index, which measures the institutional integrity and strength of a country, Singapore is sixth while its closest rival Malaysia is twenty-second.
Other member states of Asean rank even further away from the two.
To put it more bluntly, Asean is moving at different speeds, and Malaysia is held back by such drawbacks, especially if Putrajaya does not know how to transform Asean too. Nor does it have the habit of doing so, since for decades the concept of non-intervention has served as the diplomatic underpinning of Asean.
Indeed, the competitive nature of the world which operates 'outside' of Malaysia, is often understood, not deeply, but based on intellectual fads or vogues.
Concepts like globalisation, industrial revolution 4.0, digitisation, honeycomb economy and platform economy are often bandied about in Malaysia.
But there is no telling if Malaysian decision makers do understand the speed and scale with which the country has to adapt itself to these concepts; or if other member states of Asean are quick to comprehend them too.
Collectively, without such a deep and broad understanding of these ideas, in and across Asean, win-win solutions are difficult to find in and out of Malaysia to allow the ministers to perform at 100 percent.
---
PHAR KIM BENG is a multiple award-winning head teaching fellow on China and the Cultural Revolution at Harvard University.
The views expressed here are those of the author/contributor and do not necessarily represent the views of Malaysiakini.