COMMENT | On June 3, in response to the call to reconsider mass detentions of undocumented migrants in light of past experiences, the home minister was reported to have said, among others, that "it would be impossible to administer vaccines to individuals who are undocumented, as there would be no way to keep track of their status here".
Hamzah Zainudin was also reported to have said: "For some of them (migrants) living in the rural areas, will they dare to come out (to get vaccinated)?
"Of course, they don't dare, because how do they explain their status? What documents do they have? Nothing.
"That is why we are doing this (operations) for the good of the people."
Perhaps the minister needs to be reminded of the public stand taken by the government relating to vaccinations of undocumented migrants in the very recent past, wherein Putrajaya had given assurances that migrants, even those undocumented, would be vaccinated, possibly in the third phase.
In fact, the minister in charge of vaccination Khairy Jamaluddin was reported to have said on several occasions that undocumented foreigners will receive vaccinations and need not fear arrests.
It is most regretted that Putrajaya has U-turned and reneged on its promise, the result of which can be disastrous for this country.
Malaysian Employers Federation (MEF) executive director Shamsuddin Bardan recently stated that Malaysia is home to approximately 2.2 million undocumented migrants. This is effectively 7 percent of the population.
Since April, Putrajaya has been desperately trying to roll out vaccinations, against escalating Covid-19 cases, in the hopes to have a substantial percentage of the population vaccinated by February 2022. The logic behind this is obvious – to achieve herd immunity.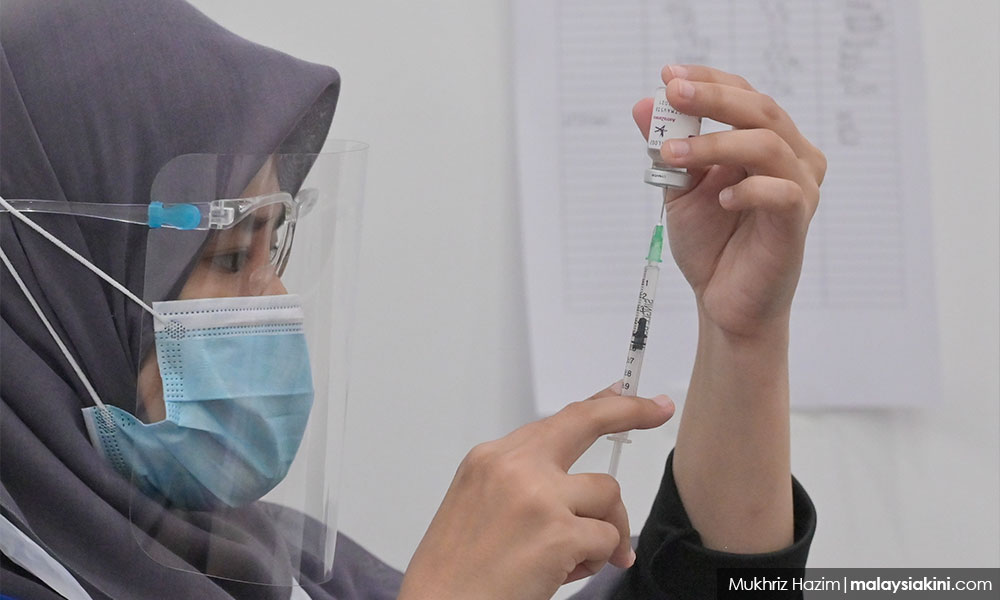 Learn from other countries' successes, avoid their mistakes
Malaysia is not the only country dealing with the issue of the vaccination of vulnerable communities including undocumented migrants. Again, one begs the question of whether Putrajaya has undertaken comparative studies of methods used in other countries in order to determine the best practices to be implemented.
In recognising the gravity of the issue and the plight of migrant workers around the world during this pandemic, who are fully exposed to the virus, have lost jobs and homes with nowhere to turn, the UN was recently reported to have urged countries to include migrant workers in national vaccination programmes.
The report favourably referred to Malaysia as one of the Asian countries which had pledged to include the migrant population into its national vaccination programme. Most unfortunately, it appears now that this is not to be.
Reports have also indicated that countries such as South Korea and several European countries are including migrant, documented and undocumented, into their vaccination strategies.
Singapore is a nearby example of how the lack of management of the migrant population, sent the country spiralling into its third wave, causing another lockdown on May 16.
Question of costs
The home minister was also quoted to have called for certain quarters, including employers, if any, to "sponsor" and assist in the vaccination programme.
Such a statement highlights and reinforces the inequities in the vaccination and the general treatment of migrants, documented or otherwise, which is unacceptable in a global pandemic.
Covid-19 does not infect based on nationality. It infects everyone. No one is safe until everyone is protected. It must be pointed out that the Health Ministry was reported to have stated in July 2020 that the government spends approximately RM18,000 per critically ill Covid-19 patient.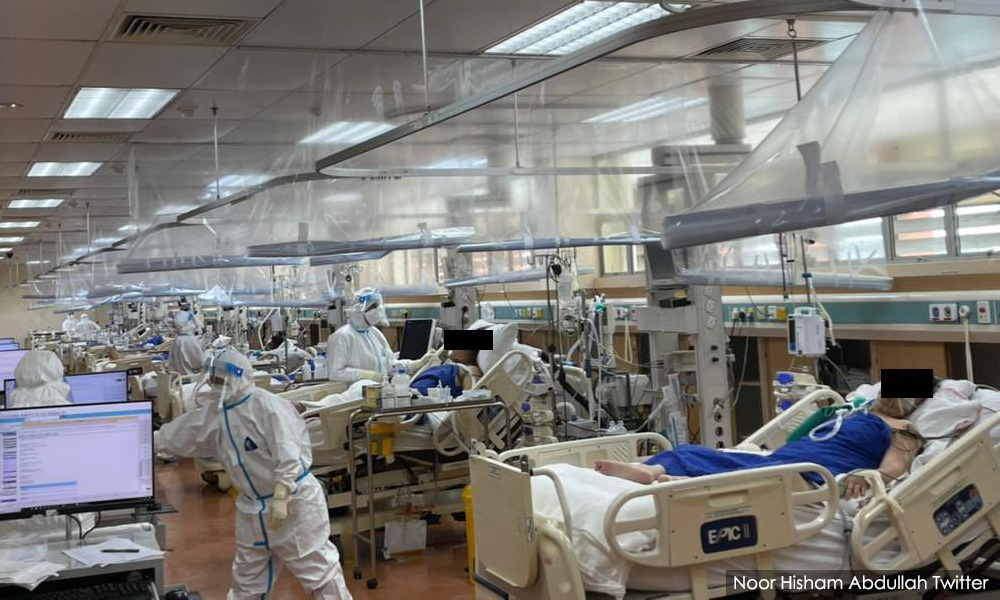 Conversely, Putrajaya was reported to have stated in December 2020 that the cost of the Covid-19 vaccinations per person was approximately RM77.35.
It, therefore, is only logical that the financial burden on the country is reduced in the long run by vaccinating all communities within the country, instead of excluding certain pockets, which will inevitably lead once again to clusters affecting the larger community.
Vaccinate vulnerable communities to achieve herd immunity
The World Health Organization (WHO) has recommended that in order for herd immunity to be achieved, a substantial proportion of the population would have to be vaccinated.
While there is no consensus on the exact percentage which must be vaccinated in order to achieve herd immunity, several experts from around the world have suggested that 80-90 percent of the population should be vaccinated in order to do so.
Studies have reported that herd immunity will not be achieved in Malaysia until and unless 80 percent has been immunised. Therefore, the suggestion now to exclude undocumented migrants from the National Covid-19 Vaccination Programme is certainly without basis and clearly not supported by research and data.
It would be a counter-productive and utter waste of resources and funds for Putrajaya to embark on a national vaccination programme while excluding several segments of society, in view of the fact that the chain of infections will continue to thrive if certain communities are not vaccinated and will continue to re-infect the larger population. All efforts to vaccinate the population would be completely wasted.
Also, the stand now taken by the home minister will only send these vulnerable communities further underground, thereby causing them to shy away from testing and treatment. Such a stand is reckless and places the entire nation at risk.
This is not the time to be prioritising punitive responses to immigration offences. It is time to manage this pandemic from a health care perspective. Right now the priority is to vaccinate everyone.
It is troubling that Putrajaya has thought it fit to take the stand to exclude undocumented migrants from its vaccination programme, in light of prevailing research and data.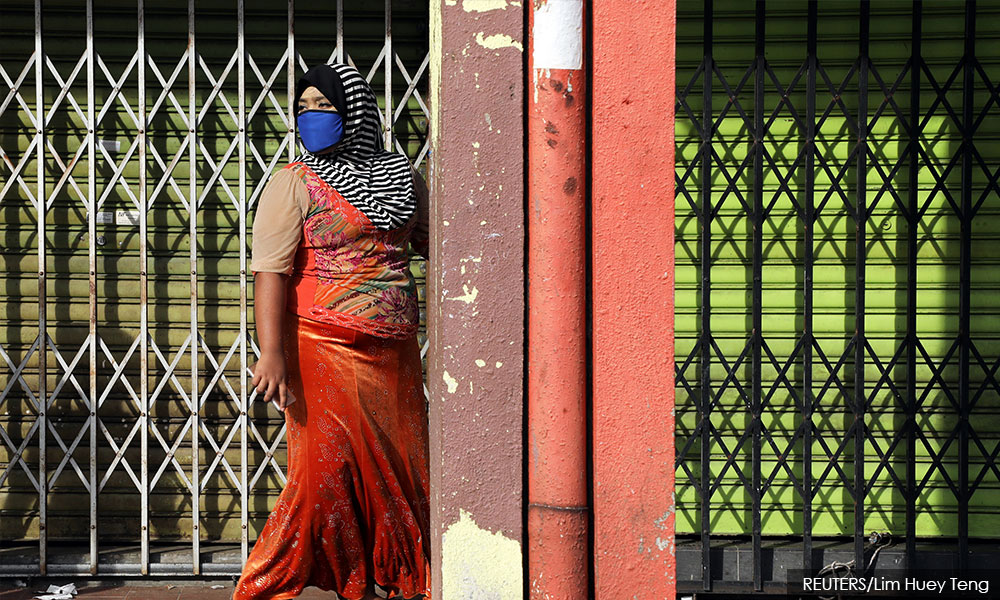 This country can afford no further mistakes. It is also pertinent for the government to explain publicly, in the face of a suspended Parliament, the rationale behind the home minister's statement yesterday, from a health care perspective.
Surely Putrajaya has considered the devastating effect such a stand would have on the efficacy of achieving herd immunity. It is also necessary for the government to explain who is advising it in relation to these matters and whether global research and data is being considered.
Reduce trust deficit, work together with all parties
There is also an urgent need to reduce the gaping trust deficit stemming from the home minister's statement.
The United Nations High Commissioner for Refugees (UNHCR) and civil society organisations have given their commitment to assisting and supporting the government in its Covid-19 response.
The UNHCR, in particular, is ready to assist in mobilising and reaching out to the refugee and asylum-seeking communities, including through relevant communications efforts and community engagement, and in line with the Health Ministry vaccine preparedness communications plan.
Therefore, it is crucial for the government to work together with all parties including foreign embassies, international organisations, civil society and NGOs, in the pursuit of reaching herd immunity.
Again, in light of studies conducted globally and management strategies used in other countries which include the vaccination of migrants, the All Party Parliamentary Group Malaysia for the Reform of All Places of Detention (APPGM) calls upon Putrajaya to explain, with reasoned basis, why it has now reneged on its promise to vaccinate undocumented migrants which will eventually derail the entire effort to vaccinate the population to achieve herd immunity.
The home minister's statement "that is why we are doing this (operations) for the good of the people," is obviously unsubstantiated.
This media statement is endorsed by the following members of APPGM:
1. Azalina Othman Said (Umno's Pengerang MP)
2. Rohani Abdul Karim (PBB's Batang Lupar MP)
3. Nurul Izzah Anwar (PKR's Permatang Pauh MP)
4. Mohd Azis Jamman (Warisan's Sepanggar MP)
5. Senator Liew Chin Tong (DAP)
6. Dr Adeeba Kamarulzaman (Universiti Malaya)
7. Sangeet Kaur Deo (Lawyer at Karpal Singh & Co)
---
APPGM is a non-partisan group consisting of MPs, officials and professionals.
The views expressed here are those of the author/contributor and do not necessarily represent the views of Malaysiakini.