COMMENT | The Malaysian Bar reiterates its call for the enactment of political financing laws without delay. There is clearly a dire need for good governance and transparency in our country relating to activities carried out by political parties and politicians, especially in the process of handling political funds.
The lack of a legislative framework in Malaysia has created an ecosystem ripe for corruption, cronyism, conflict of interest, and abuse of power, all of which have been difficult to curb.
Recent history and court cases have shown that a political financing mechanism is imperative to comprehensively address issues on how political parties, politicians and campaigns are financed through cohesive and transparent machinery.
While it is recognised that access to funding by political parties and politicians for elections is necessary, we must never overlook and certainly must learn from recent events, that disclosure of source of monies and the manner how they are channelled and utilised must be properly regulated by being fully accountable to the public.
In the aftermath of the 1MDB scandal that broke in 2015, it was revealed that the money misappropriated from the company was channelled to the personal bank account of former prime minister Najib Abdul Razak, where a donation from a foreign source for the 13th General Election campaign was received.
This scandal exposed the unsavoury manner in which political parties can abuse such funds to secure support for elections, which is tantamount to subversion of our democratic process and could destabilise our political system.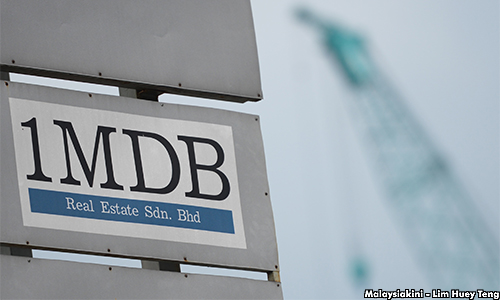 Save for the pre-Merdeka legislation of the Election Offences Act 1954, which is clearly outdated, there is no legislative framework in Malaysia to cope with the sophistication of how political financing is being carried out in a digitalised world.
The lacuna is further exacerbated by the inadequacy of effective criminal laws and insufficient enforcement powers in our Election Commission, thereby exposing the opaqueness of our political institutions.
Political parties are governed by the Societies Act 1966, where their financial accounts are submitted to the Registrar of Societies.
The Act however, does not require these societies/political parties to reveal their sources of funding. This could obfuscate the way in which funds are being obtained and used due to the lack of disclosure requirements.
Talks about the enactment of laws to govern political financing have been in the works since 2009. In the wake of the 1MDB scandal, the Government established a National Consultative Committee on Political Financing, which subsequently recommended that a new Political Donation and Expenditure Act be introduced.
However, no concrete steps were taken to enact the law.
Harapan's unfulfilled pledge
In 2018, the Pakatan Harapan administration indicated in its election manifesto of its intention to introduce a Political Financing Control Act that would regulate the monetisation of election. This too did not come to fruition.
Without legislation to govern the financing of political parties and candidates, this will inevitably foster a breeding ground for self-serving patronage among those who are tasked to serve the rakyat.
Delay in enacting political financing laws will have a detrimental effect on Malaysians' confidence in our system of governance.
The absence of laws to properly regulate the monies that go towards campaigns and candidates could potentially lead to widespread corruption in the highest echelons of our political system; and graft is like cancer, with the propensity to corrode and undermine the rule of law and accountability in our society.
The Malaysian Bar has been working on a draft bill with the All-Party Parliamentary Group on Political Financing with the hope that it will accelerate the realisation of the country's aspirations for better governance, especially before the next general election.
Such laws will hopefully give sufficient powers of oversight, accountability and transparency over political financing and conduct of elections.
The tumultuous political landscape that Malaysians have endured in the past few years has made us less tolerant of the dubious practices perpetuated by those in power. What we need now is a strong political will to enact the laws - not later, but now.
There is no better time than now to make that change for the betterment of our nation.
---
KAREN CHEAH YEE LYNN is president of the Malaysian Bar.
The views expressed here are those of the author/contributor and do not necessarily represent the views of Malaysiakini.