Malaysian Student Leaders' Summit (MSLS) XIV 2020
Date: 9 August 2020 (Sunday)
Time: 1:30pm - 7:30pm
The United Kingdom and Eire Council (UKEC) also known as Majlis Perwakilan Pelajar Malaysia di United Kingdom dan Ireland represent and echo the voices of the 16 000 students studying abroad in our region and champion the nation building agenda through our own brand of student activism.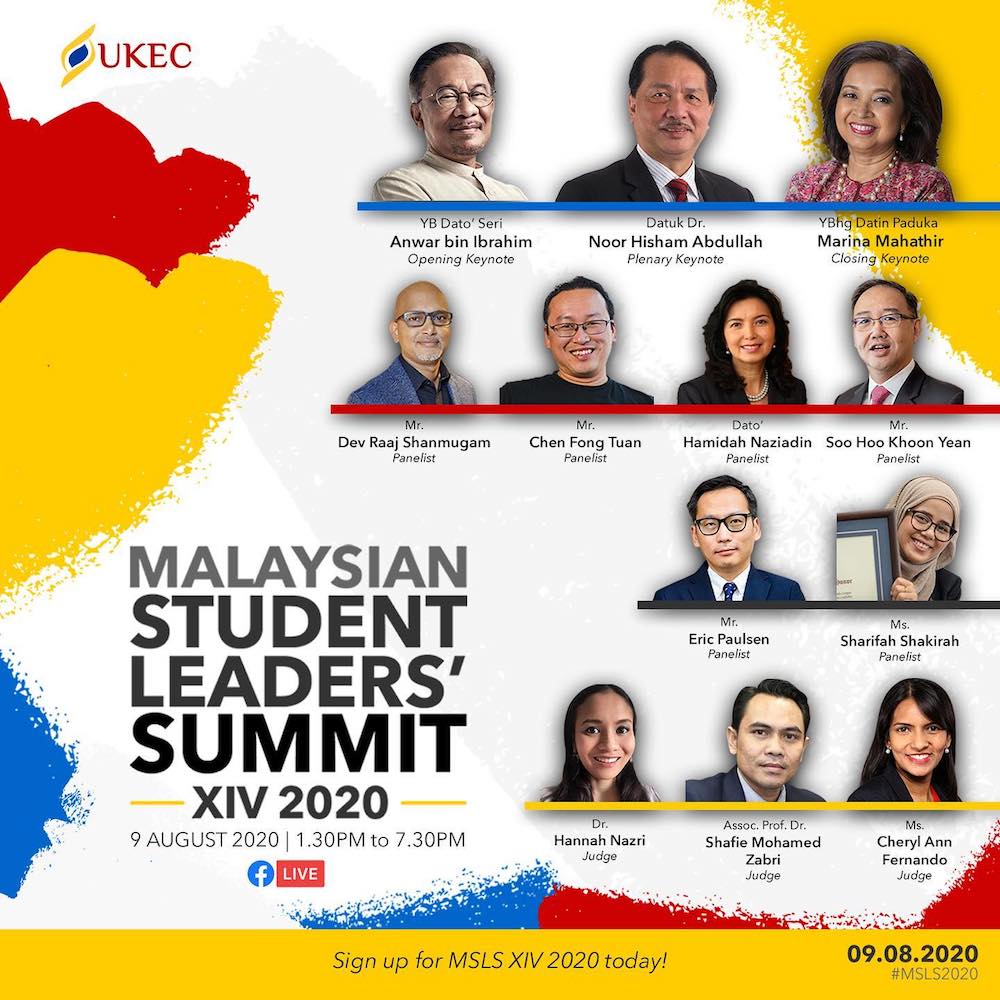 How is this different from any other webinars?
Outstanding line up of speakers and topics
MSLS Challenge 2020 education policy proposal competition where audience's votes count for 50% of the final marks
Interactive Kahoot Quiz for a better learning experience at student summits. No longer just sitting down and listening to talks. Also, win RM150 while you're at it
Summit Resolution Survey at the end of each discussion to echo the voices of all Malaysian youths on the future of Malaysia that we collectively envision
Visit our event page and registration: https://www.ukeconline.com/msls-xiv-2020/.


The event will be livestreamed on UKEC's Facebook page here: https://www.facebook.com/ukeconline/?ref=bookmarks.