It has been a year since the launch of National Technology Innovation Sandbox (NTIS) to accelerate the tech landscape to transition into a low-touch & high income economy. Observation has shown that with inclusion, the ecosystem can thrive. Up to 22% of the applications received are from the healthcare sector alone.
NTIS: Catalyst for Emerging Innovations is set to share insights about the initiative's continuous progression and reveal some empowering stories. This episode is supported by MaGIC.
Top In Tech Ep 18 - NTIS: Catalyst for Emerging Innovations
Date: Thursday, 21 October 2021
The speakers are: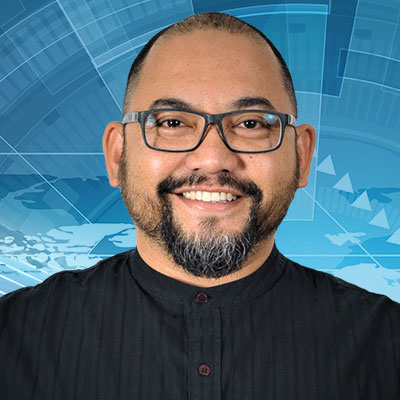 Safuan Zairi
Senior Vice President of Technology and Innovation, MaGIC
Safuan heads the Technology and Innovation Division of the Malaysian Global Innovation and Creativity Centre (MaGIC). His portfolio covers the National Technology and Innovation Sandbox (NTIS), Social Innovation (SI), Academy (consisting of Global Accelerator Programme, Bootcamps and MooC) as well as MaGIC's Technology Development team. Skilled in Strategy, Business Planning, Management and Business Development with a demonstrated history of working in the information technology and services industry. Strong professional with a Bachelor of Laws (LLB) and MBA. Initiated Malaysia's DroneTech Ecosystem in 2018, supported by the World Economic Forum (WEF), Drone Industry Insight (Droneii) and DHL.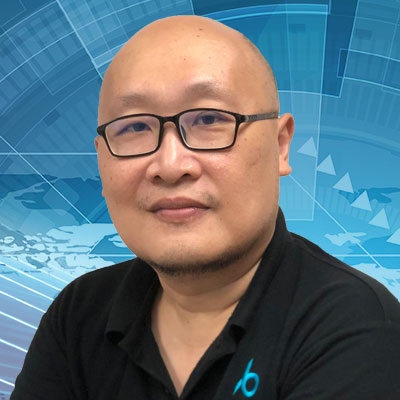 Tang Kok Mun
Tang Kok Mun is the co-founder and CEO of Biogenes Technologies, a Malaysian-based company focusing on development and commercialisation of aptamer-based molecular diagnostic technologies for applications in human healthcare, animal healthcare, agricuture, aquaculture, food safety and pollution monitoring. Mr Tang have over 15+ years of experience in bringing technologies from R&D stage to commercial markets. Some of his earlier startups and projects are in technology areas such as smart water monitoring system, biomass utilization for renewable energy and bio-based chemicals, as well as genomics in aquaculture. He majors in Chemical Engineering and Master in Business Administration from University of Malaya, and graduated from Stanford University Center of Professional Development in Entrepreneurship. He holds the position of Industrial Fellow in Universiti Sains Malaysia under Institute for Research in Molecular Medicine and serves as one of the panel experts in bioenergy in Malaysia.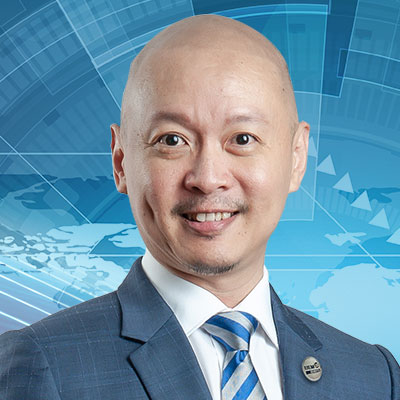 Chua Yong Howe
Chua Yong Howe is the Chief Digital Officer of UEM Edgenta Berhad, as well as the founding member of Edgenta NXT. He holds a Master of Business Administration (MBA) from Strathclyde Business School, Glasgow, United Kingdom (UK), as well as a Bachelor of Information Technology from Charles Sturt University, Australia. He has over 21 years of experience in digital strategy and data driven innovation, designing AI & technology framework to transform clients' operations. Prior to joining UEM Edgenta, Yong was the Regional Managing Director of Eureka AI, a Softbank funded start-up specializing in unlocking insights from mobile telco data using proprietary AI technologies. His other experiences include analytics practice leader and management consultant roles at DXC and Accenture, leading technology and AI transformation across Asia region, Middle East and Europe.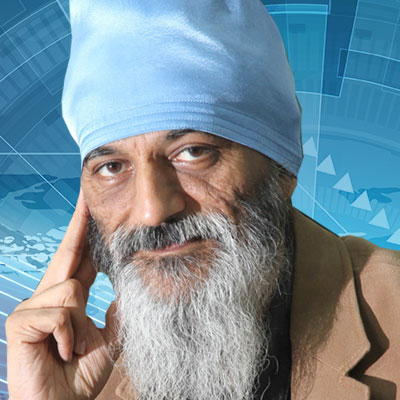 MODERATOR: Karamjit Singh
Chief Executive Officer, Digital News Asia
Karamjit founded Digital News Asia with a vision that media should play its role as the Fourth Estate and on the belief that timely, insightful and analytical coverage can help the tech ecosystem in South-East Asia, especially Malaysia, grow and develop. He has picked up a few awards, starting with the Malaysian Press Institute award for Best Telecommunications Writer (English category) in 2002, the DiGi Telecommunications Journalist of the Year (Magazine Category) 2004, to the most recent one in 2009 from the Malaysian Customer Relationship Management and Contact Centre Association as Journalist of the Year in recognition of his informative and critical coverage of the outsourcing sector since 2000. Over the course of his career, Karamjit has come to be regarded by industry and peers as one of the nation's most respected journalists and pundits, and is frequently invited to speak or moderate at conferences and roundtables.
Top In Tech is an online forum series which features notable experts in the tech industry, sharing insights on technology innovation and business transformation in this new era. This programme is co-curated between Digital News Asia, Malaysiakini, ScaleUp Accelerator Malaysia and Internet Alliance.
For more information about Top In Tech, contact us at [email protected].