The recent reopening of the Arts & Culture sector breathes hope and optimism for the creative industry to bounce back. Let's initiate conversations now on the anticipations for next year, share some insights on the budget announcement and discuss ways the corporate sector can infuse ESG practices with the Arts.
This episode is brought to you by CENDANA, in conjunction with Art In The City 2021.
Discussions will include:
Predictions for the Creative Industry in 2022

Insights from the recent budget allocation for the Arts

Conversations on fusing the Arts with ESG
Anticipating 2022 for the Creative Industry
The speakers will be: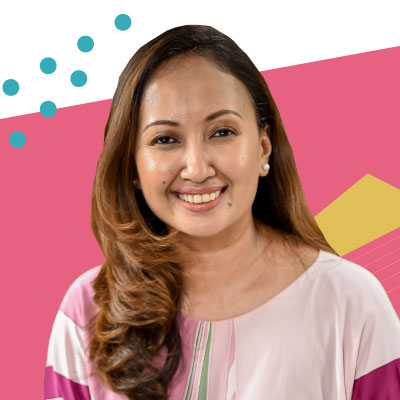 Izan Satrina
Founding Chief Executive
CENDANA
Izan Satrina Mohd Sallehuddin is the founding chief executive of CENDANA, a unit under the MyCreative Ventures Sdn. Bhd. (wholly-owned company of Minister of Finance Incorporated) which reports to the Ministry of Communications and Multimedia Malaysia.
CENDANA was created to enhance Malaysia's cultural and creative ecosystem by Energising the Arts, Empowering the Communities and Reorganising Structures and Policies. Its aim is for Malaysia to be known for its great arts and artists and eventually transform arts and culture into a true economic driver for the country.
Izan served on various industry development committees and was part of the KL Biennale Committee for the National Visual Arts Gallery, Performing Arts Committee for the National Creative Industry Policy, as well as the organize and committee member of The Royal Arts Gala Fund.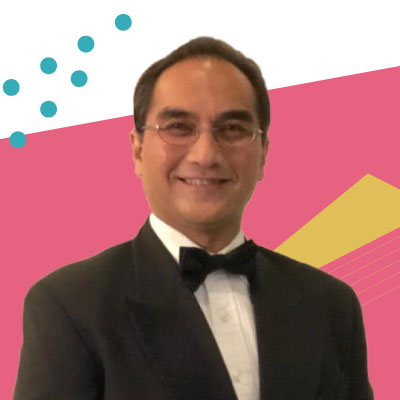 Junady Nawawi
Group CEO
MyCreative Ventures
CEO of MyCreative Group, Junady Nawawi brings with him over two decades of experience covering an array of corporate disciplines from finance, strategy, strategic investments and restructurings as well as public sector planning and development, having previously held various posts at renowned entities such as BIMB Holdings Berhad, Rothschild Malaysia, UEM Group, Renong Berhad, Aseambankers Malaysia (now known as Maybank Investment Bank) and PriceWaterhouse Coopers (PWC).
Most recently, he served as Senior Director of Strategic Planning at Unit Peneraju Agenda Bumiputera (TERAJU) of the Prime Minister's Department, where amongst his key responsibilities was the development of proposals to the Malaysian Government for strategic interventions towards developing a long-term road map for Bumiputera economic and socio-economic participation, in alignment with the 12MP and beyond to 2030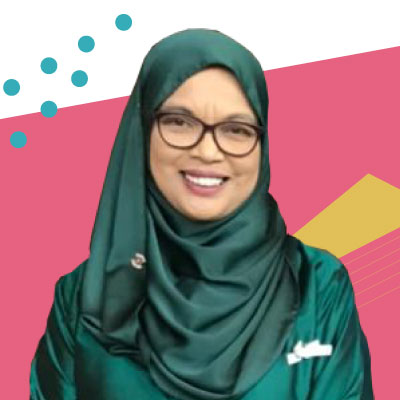 Zainariah Johari
Head of Arts & Public Spaces
Yayasan Hasanah
Zainariah have been involved in the creative and arts field for almost 3 decades. Starting her career at Asia Pacific VideoLab (APV) in 1990, she gained much exposure to the world of creative content including filming and advertising, visual effect as well as branding.
In 2010, she relinquished her position as CEO of the company after performing the transfer of "digital intermediate" for the company that migrated its operations from semi-digital to fully digital with 4K resolutions which at that time is he state of the arts. She then moved on to produce international content for cable network including Hallmark, AXN as well as working closely with broadcasters in Japan.
Zainariah is currently the Lead of Arts, Culture and Public Spaces at Yayasan Hasanah, a foundation of Khazanah Nasional Berhad. As an impact area lead, her main task is to achieve the vision and mission of the pillar which is the preservation, conservation and protection of the nation's cultural assets.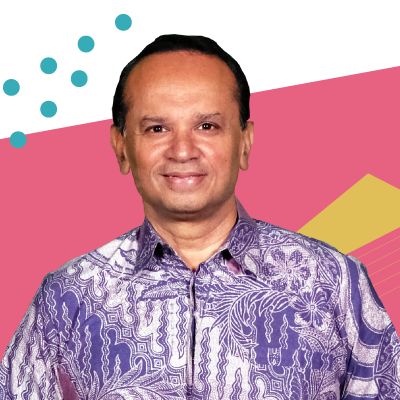 Rafe Haneef
CEO, Group Transaction Banking
CIMB Foundation
Rafe Haneef is the Chief Executive Officer of Group Transaction Banking and the Chief Executive Officer of CIMB Foundation. He oversees the transaction banking business, including trade finance, cash management, securities services and financial institutions. At CIMB Foundation, he spearheads CSR activities across four strategic pillars: education, economic empowerment, environment, health and community well-being.
Mr Haneef has more than two decades of experience across a range of businesses and functional roles, having worked for three global banks, an international asset management company and a legal firm, in financial centres including London, Dubai and Kuala Lumpur. He was previously the Chief Executive Officer of CIMB Islamic Bank, where he was instrumental in the organisation's inclusion in the Value-based Intermediation Community of Practitioners, and worked to promote sustainability among Islamic finance institutions in Malaysia. He was also instrumental in driving the sustainability agenda at CIMB and was the first Group Chief Sustainability Officer. He was also instrumental in CIMB Group's becoming a member of the RFI (Responsible Finance and Investment) Foundation and a founding member of the United Nations Environment Programme Finance Initiative.
Before joining CIMB, Mr Haneef held several roles including Chief Executive Officer for Malaysia at HSBC Amanah, Regional Head for Islamic banking (Asia-Pacific) at Citigroup, and Global Head of the Islamic finance business at ABN AMRO in Dubai. He holds law degrees from the International Islamic University Malaysia and Harvard Law School, and has qualified for the bar in Malaysia and New York State.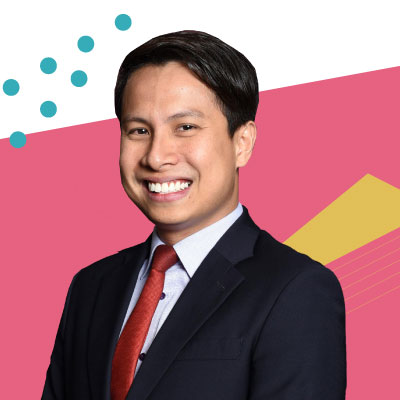 MODERATOR: Dr Zokhri Idris
Director Of External Relations
Institute of Democracy and Economic Affairs (IDEAS)
Zokhri Idris has held some academic positions in International Relations (IR) research and teaching, heralding as the Deputy Dean of Student Affairs at the Management and Science University. He had served as a senior faculty member of Faculty of Business Management and Professional Studies (FBMP), MSU after completing his industrial attachment at Puncak Niaga Management Services as an assistant manager serving the Strategic Resources and Public Relations Division. His area of research focuses on the changing nature of diplomacy and sovereignty of developing nations, especially Malaysia. This leads to the establishment of Eirene Research, to explore leadership and diplomacy in International Relations. He co-founded ARUS, an avenue to nurture talents and empowerment for the Malaysian youth. Currently, he serves Institute of Democracy and Economic Affairs, Malaysia (IDEAS) as Director of External Relations.
For more information about Art In The City 2021, feel free to visit their website.
For any enquiries about our events, you can email us at [email protected]