While the linear economy exposes companies to risks and loss, the latter provides a more holistic approach to economic growth, profitability and waste reduction. With the current modern usage of technology among businesses, how can organisations work hand in hand to contribute towards sustainability and how can their efforts be justified?
One of the 12th Malaysian Plan targets is to switch the country's conventional linear economy model into a sustainable circular economy model. Despite the existence of many national policies and roadmaps on sustainability, the implementations are only at the grassroots level.
Top In Tech Ep29: The Intersection of Sustainability & Technology
8th September 2022 (Thursday)
4pm - 5pm
Book your spot HERE
Brought to you by ICT Zone Berhad, The Intersection of Sustainability & Technology will explore deeper into the circular economy opportunities in Malaysia, and how every company can already play a role, supported by tech, in contributing towards lowering their carbon footprint and going green.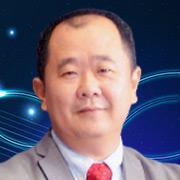 Tommy Lim , CEO, ICT Zone Asia Berhad
Passionate Technopreneur on driving the businesses success for everything as a service in Technology Servitisation experience and developing a hybrid business eco system in both Technology and Finance.
Beyond Tech and Finance @ Techfin.
ICT Zone Asia Berhad is investment holding company setup in 2019 and Listed in KLCI in 15 December 2020 to consolidate our business of ICT Zone Sdn Bhd, ICT Zone Ventures Bhd and Techfin Capital Sdn Bhd under the ICT Zone Asia Group. We are an ICT Solutions Provider that hybrid both the Technology and Financial industry in Malaysia, where we are a Tech Company that provide ICT Servitization Solutions business model – XaaS.
Beyond Tech and Finance - Techfin. We building a future proof business ecosystems that synergize and taking Techfin solution services to a next age with our wide spectrum service brands. We rent, lease and trade ICT solutions to private corporations, as well as Channel Partners and Strategic Partners for their onward rental or lease of ICT solutions to their customers in the government sector.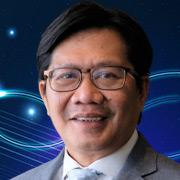 Kamarul Baharin, Sustainability Leader, Deloitte Malaysia
Kamarul has more than 25 years of experience with the public accounting practice with Deloitte. His work encompasses various aspects of auditing, and he has been involved in various audit assignments comprising clients ranging from small limited companies to public listed companies and multinational corporations involved in agriculture, manufacturing, banking, property development, advertising, transportation, retailing and trading. He was also involved in the audit of a statutory body. Kamarul has also been involved in advising clients on climate and sustainability.
Qualifications/ Professional Affiliations:
Kamarul graduated in Accounting from International Islamic University, Malaysia, and is a member of the Malaysian Institute of Accountants (MIA) and Malaysian Institute of Certified Public Accountants (MICPA).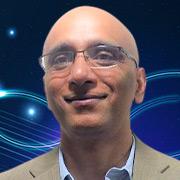 Rajender Bedi, Director – Enterprise Clients Sales APJ and PRC, Intel
Rajender Bedi, based in Delhi - India, is a director for commercial client sales for APJ and PRC. He is technical expert in driving client security, remote manageability and competitive positioning at a global level. He is part of a worldwide team responsible for Intel business client platforms, end-point security solutions and other enterprise products. Serving as a trusted technical advisor Rajender is providing oversight and technical guidance to resolve considerably complex issues to enterprise customers and government institutions. He holds an engineering degree in Electronics.
About Top In Tech
The series is fast becoming the go-to programme to gain new insights on advancements and innovations in the tech ecosystem. We invite you to learn, take part and experience the robust discussions with dynamic industry experts. Top In Tech is co-created by Malaysiakini and Digital News Asia, organised by KiniEvents. To find out more about the series, do visit the website.
Top In Tech Innovation Awards 2022 has returned! Find out more at www.topintech.my/awards
Prepare ahead and download the Entry Guideline Kit here: https://bit.ly/EntryGuidelineKit2022
For enquiries on partnerships, feel free to email us at [email protected]