There's a huge hunger among Malaysian companies in seeking to hire digital talent to strengthen their operations.
However, a 2021 Digital Talent survey report by the Strategic Change Management Office, Economic Planning Unit (SCMO EPU) and the Social & Economic Research Initiative (SERI) found that the top two obstacles to having adequate and sufficient digital talent were skills gaps in the local labour market and inability to attract specialised talent. These are not new issues, so why can't we tackle them?
Top In Tech Ep30: Digital Talents - Reality Bites
6th October 2022 (Thursday)
4pm - 5pm
Book your spot HERE
Brought to you by MyDIGITAL, Digital Talents - Reality Bites will explore deeper into the role of business leaders in upskilling and reskilling future-ready talent and how the private and public sectors can join forces in developing a dynamic talent ecosystem.
Here are the panelists: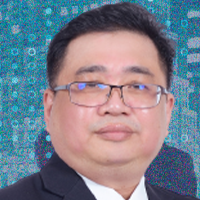 Fabian Bigar, CEO, MyDIGITAL
Fabian Bigar was appointed as the Chief Executive Officer for MyDIGITAL Corporation (formerly known as Strategic Change Management Office or SCMO) effective 19 April 2021. The mandate of MyDIGITAL Corporation is to drive change management and ensure the successful delivery of the Malaysia Digital Economy Blueprint (MDEB) and the National 4IR Policy. The office also serves as the main secretariat for the National Digital Economy and 4IR Council (MED4IRN) chaired by the Prime Minister. Fabian received his BSc. from Case Western Reserve University, Cleveland, Ohio, USA and his Master's in Public Policy from the National Graduate Institute for Policy Studies, Tokyo.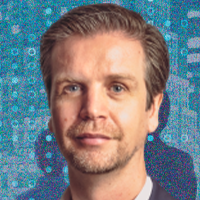 Matt van Leeuwen, Director, Sunway iLabs
Matt is the Chief Innovation Officer of Sunway Group, one of Southeast Asia's leading conglomerates with 13 business divisions across more than 50 locations primarily in Asia. He's also the Founding Director of Sunway iLabs, a smart partnership between Sunway University, Sunway Group and Sunway's Corporate Venture Capital arm to foster entrepreneurship and stimulate market-driven innovations. Matt is trained at the University of Utrecht (Netherlands), where he gained a BSc in Biomedical Sciences and a MSc in Science & Business. He was also a Research Scientist at the Medical Research Council Epidemiology Unit at the University of Cambridge and served in the leadership team of the Cambridge University Entrepreneurs student society.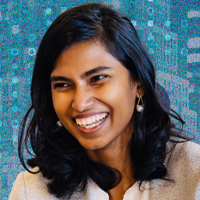 Ambika Sangaran, COO, Mereka
Ambika Sangaran is the Co-Founder and COO of Mereka, an education technology startup inspiring, equipping, and supporting talents who will lead the next generation of companies, industries, and economies. Cherishing ambitions to decode and unravel inequities, Ambika joined the Biji-biji Group in 2014. Since then, she has taken on various roles within the group. Prior to her role at Mereka, she was the CEO of Biji-biji Ethical Fashion (BBEF), an upcycled fashion start-up by Biji-biji. In 2019, BBEF won the UK's Common Objective (CO) Leadership Award. Before that, as the Head of Sustainability, Ambika developed and implemented multiple award-winning sustainability campaigns for her clients. Ambika graduated with BA(Hons.) in Tourism and Environment from Brock University, Canada. Ambika was an East-West Centre's 2020 Changing Faces Women, a 2018 YSEALI Professional Fellow, and a 2008 Malaysian Public Service Department Scholar.
About Top In Tech
The series is fast becoming the go-to programme to gain new insights on advancements and innovations in the tech ecosystem. We invite you to learn, take part and experience the robust discussions with dynamic industry experts. Top In Tech is co-created by Malaysiakini and Digital News Asia, organised by KiniEvents. To find out more about the series, do visit the website.
---
Top In Tech Innovation Awards 2022 submission is now open!

Submit your entry by 15 November 2022 at https://bit.ly/TITIA2022
There's no fee incurred for participation.
For enquiries on submission & partnerships, feel free to email us at [email protected]