The use of palm oil and its fractions and derivatives in both food and non-food applications is simply wide-ranging and substantive in our daily lives. As highlighted on this forum many times, the versatile natural ingredient possibly graces more than half of the packaged products sold at our supermarkets, given its advantageous characteristics and functional benefits.
More precisely, palm oil and palm kernel oil can be further processed and blended to produce a wide range of products for different industries, namely consumer retail food, foodservice, personal care and cosmetics (mainly palm kernel oil based), biofuel and energy, animal feed (palm kernel expeller), pharmaceuticals, and other commercialisations that rely on oils and fats as the key ingredients.
It comes as no surprise that there are many major brands including retailers, consumer goods manufacturers and foodservice companies who thrive on the multi-purpose palm-based ingredients to support the growing demand for various consumer goods globally. Call it a mutually beneficial symbiotic relationship like bees and flowers.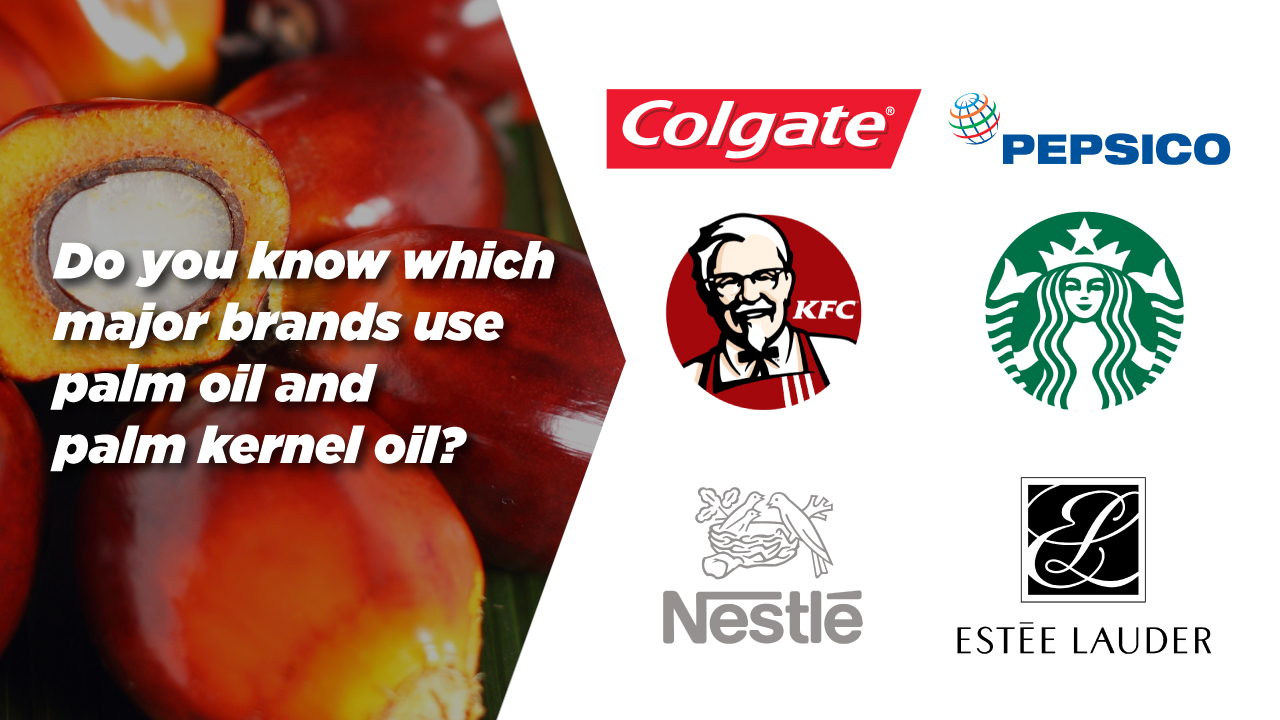 And what are those world's largest brands? Practically every major brand! Nestle, Ferrero Group, Groupe Lactalis, Campbell's, Hershey, Mars, Kraft Heinz, Kellogg's, PepsiCo, General Mills, Mondelez, McDonald's, KFC, Pizza Hut, Domino's Pizza, Subway, Yo! Sushi, TGI Friday's, Starbucks, Coca-Cola; Unilever, Procter & Gamble, Colgate-Palmolive, Reckitt Benckiser, Sara Lee, Kimberly-Clark, Johnson & Johnson, Kao, Henkel; Marks & Spencer, Tesco, Sainsbury's, Carrefour, Walmart; L'Oreal, L'Occitane, Clarins, Estée Lauder, Avon; Boots, WD-40, Clorox, and Philip Morris International (cigarette products), among others.
The long list of major brands with palm oil being part of their value chain is published here. Similarly, you may refer to other observer websites for brands associated with palm oil sourcing.
One may ask, aren't there some brands that don't use palm-based ingredients? Hardly. If you wonder how those ingredients are applied and why, check it out here.