Azian Hasan grew up in a household that uses palm oil for cooking. It is natural then that when she grew up, married and started her own family, palm oil followed into her kitchen.
Anyone who knows Azian can attest to her passion and skill in cooking. For someone who creates magic in her kitchen, she is understandably very particular about each ingredient that goes into her cooking.
"My husband once mistakenly bought non-palm oil, and I threw it out as I find it not to my liking," she said, laughing.
Having established a fair reputation for her culinary prowess, Azian took the plunge and made cooking her career. Today, Azian Hasan is a TV chef, book author and blogger. Occasionally, she conducts cooking classes and demonstrations as well.
And there, palm oil followed too!
"I have appeared in many cooking shows in TV3, TV9 and Astro Go Shop. And yes, I have always used palm oil in all my shows," she said.
Azian firmly believes that food must not only taste good, but also look delicious.
"For that, palm oil has helped me a lot. It does make food that I cook tasty and look good as well," she said.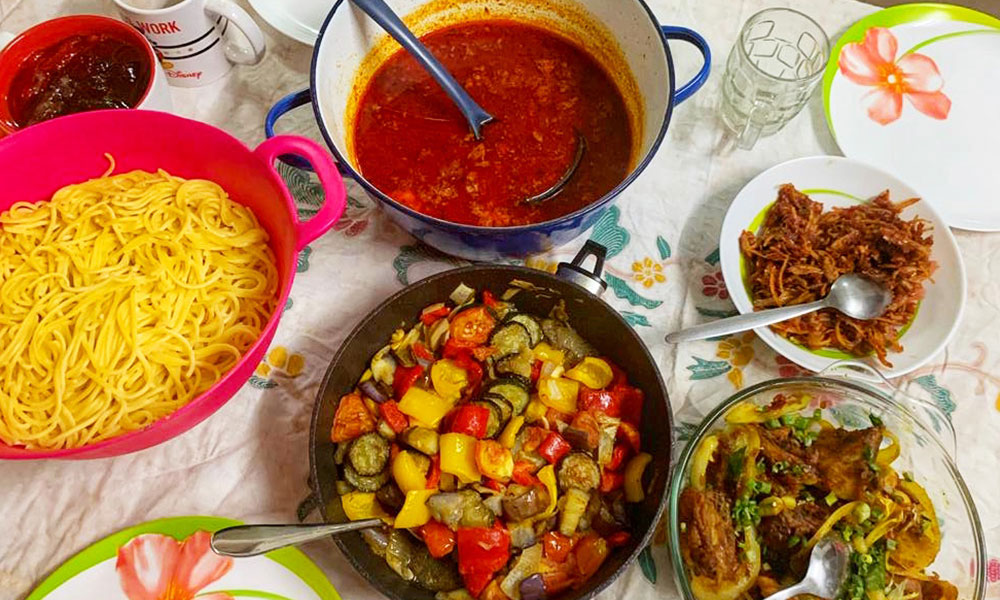 For chefs like Azian, palm oil checks all the boxes.
"Palm oil smells and tastes cleaner and 'neutral' – this is important, especially when you are deep-frying – meaning it does not overwhelm the food that you are frying. It is also very flexible in that it can also be used to bake cookies and cakes," she said.
"Health-wise, I find no problems using palm oil, which only means one thing – it is safe," she stressed.
The Actuarial Science graduate from Universiti Teknologi MARA and mother of three aspires to take her food knowledge, love for cooking, and enthusiasm in sharing information to the next level, and to expand the Malaysia's cuisine beyond the country and the region.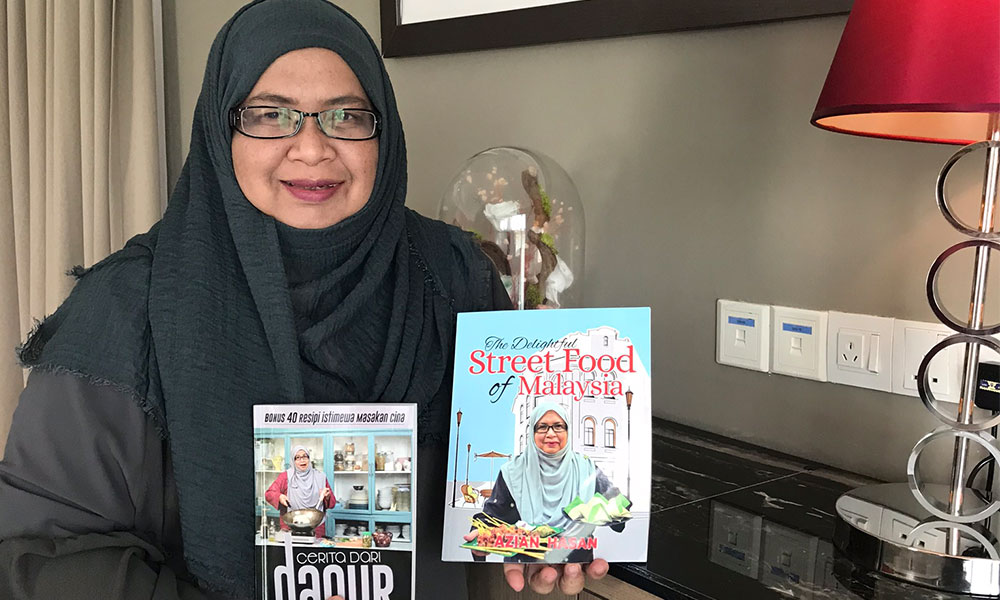 Towards that end, she has published nine cookbooks to date.
"Currently, I am busy promoting my two latest books, namely The Delightful Street Food of Malaysia and Cerita Dari Dapur. I must say that palm oil makes all recipes featured in both books extra delicious," she said.
Between January 2016 and March 2017, Azian handled a weekly segment within TV9's morning talk show Nasi Lemak Kopi O, where she shared various bento recipes. From time to time, she is featured in Borak Kopitiam, TV3's weekend morning talk show.
Her current engagement includes being a Prep Chef for celebrity chef Chef Wan's cooking show for Astro Go Shop, a shopping channel, and a Demo Chef for the channel's other shows.