LETTER | As though Tamil movies are not enough, live shows featuring famous actors from South India in Malaysia might be further draining the economically poor Indian community, the majority of whom are Tamils.
I have been informed that tickets are already on sale for the mega "Natchithra Vizha" (Stars' Event) to be held on Jan 6, 2018, at the Bukit Jalil Stadium.
Famous South Indian actors like Rajinikanth (photo), Kamal Haasan and famous movie directors as well as well-known musicians will be featured in this event.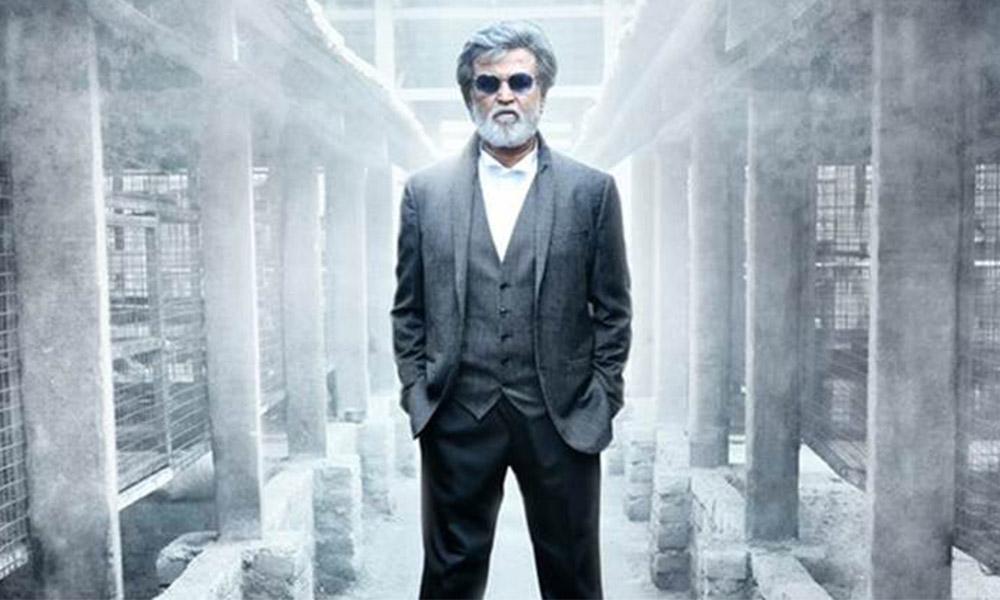 It is expected that more than 300,000 Tamil movie fans will be attending the grand event being organized by the South Indian Artistes Association and the MyEvent International Business Group, a subsidiary of the Ministry of Tourism and Culture.
This is not the first show of its kind to be held in Malaysia, as many cultural and movie-related shows featuring famous artistes have been held in the past.
In fact, it can be argued that these live megashows have overtaken the attraction to Tamil movies in terms of raking in profits.
Given the close cultural and economic ties between the governments of India and Malaysia, films and cultural shows have become an important aspect of the Indian cultural landscape in Malaysia.
Rather than Tamil movies, live cultural shows featuring famous actors and actresses have become a common feature in Malaysia. Hundreds of thousands of fans attend these cultural shows by spending millions of ringgit.
For the movie actors in South India, these shows provide an excellent avenue to earn big bucks that might not be available in the movies. They are prepared to travel long distances, not just to Malaysia but also to other places in the world to earn handsome profits.
Even the Malaysian government recognises the value of the shows for tourism purposes. This explains why the Ministry of Tourism and Culture takes interest in organizing these events by being a co-organiser.
Whether the MIC invests capital in these shows is not clear. But some of its leaders have a hand in organising these shows featuring South Indian actors and movie directors.
In fact, starting from the days of S Samy Vellu (photo), the former MIC president, it is unthinkable for organisers of these events to omit the involvement of the MIC.
Whether the MIC leaders derive profit from these ventures cannot be ascertained. However, since they are part of the ruling coalition of BN, they assist in terms of facilitating the entry permits of those coming from India.
Whether MIC's involvement in these shows begets them political support is another question. Even though hundreds of shows have been held in the country, with the direct or indirect participation of the MIC, these shows have not brought any political benefits to the MIC in terms of getting the support of the Indian community.
There is no reason to believe that the mega cultural show planned for January 2018 is going to make any political impact on the MIC or BN in terms of getting political support from the Indian community.
There is nothing wrong in having shows or cultural events featuring artistes from foreign countries. Shows or movies from South India have been featured in Malaysia for years.
However, those days, these were considered low-budget and tickets were seldom sold. In other words, it was free of charge.
However, the scenario has changed today. These cultural events featuring foreign artistes are not cheap.
These artistes come to this country, perform and get paid megabucks. They hardly know about the political, social and economic conditions of the poor Indians in the country.
All these "famous" or "infamous" actors are thinking of is how to make quick money before they return to India. I am yet to come across situations where a portion of funds collected has been channelled for the welfare and benefit of the Indian community.
It is really ironic that the bulk who attend these cultural events featuring foreigners are ordinary Indians; those who have been denied opportunities in this country due to their marginalisation. As though they have not been exploited enough, these cultural events further drain their earnings.
Some would say that these cultural events and movies are nothing but the opium of Indians. They provide temporary relief or entertainment for the community, but in actual sense they rob them of whatever they have for their families.
Unfortunately, the clowns and chameleons in the MIC continue to support such initiatives, perhaps being deluded into thinking that cheap entertainment can divert attention from everyday political, social and economic problems.
---
P RAMASAMY is Penang Deputy Chief Minister II and Perai state assemblyperson.
The views expressed here are those of the author/contributor and do not necessarily represent the views of Malaysiakini.