LETTER | I am surprised that Deputy Prime Minister Ahmad Zahid Hamidi said he would ask Transport Minister Liow Tiong Lai and Minister in the Prime Minister's Department Nancy Shukri to hear the grouses of cabbies and their opposition to e-hailing services such as Grab and Uber.
This came after calls by Big Blue Taxi Services founder Shamsubahrin Ismail, who has threatened to withdraw support for BN if the government proceeds to support Uber and Grab.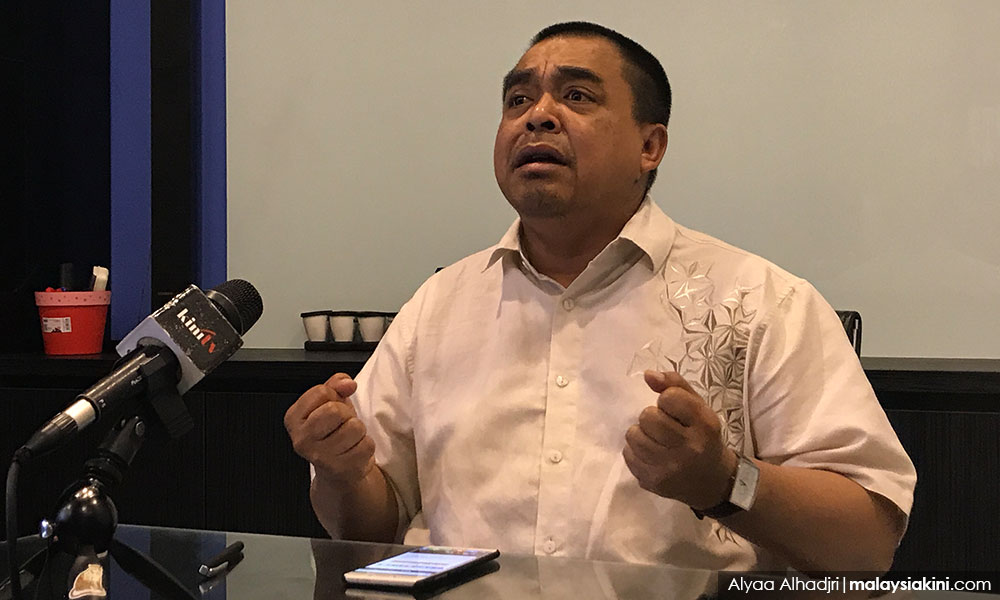 But it is a case of "nasi sudah jadi bubur" (rice turned into porridge) with the passing of amendments to the Land Public Transport Act 2010 and the Commercial Vehicles Licensing Board Act 1987 in the Dewan Rakyat last July.
Before that, the Land Public Transport Commission (Spad) had already engaged and taken note of all the grievances and objections raised by taxi companies and drivers, but proceeded to introduce a bill to legalise e-hailing services for the best interest of our nation and public at large.
E-hailing services were introduced in 2014, and there had been numerous protests by taxi drivers, particularly those adamant in clinging on to the status quo that the public depend on their service so that they could dictate terms.
During the three-year period between introduction and regulation of e-hailing services, half of the taxi drivers had migrated to Grab or Uber, as they were willing to accept lower than regulated fares but get to run more trips and earn higher income.
The drop in taxi orders had affected the sales of Proton cars last year at 70,991 units from 72,291 sold the previous year, whereas Honda increased from 91,830 to 109,511 for the same period.
Drivers who wish to continue driving taxis for a living may apply for individual permits when exiting the rental-purchase agreement with taxi companies, and those qualified may receive a RM5,000 grant for the purchase of a new taxi.
Taxi companies may continue with operating taxi apps to facilitate their drivers to receive bookings through e-hailing, and these taxi drivers may also receive bookings through Grab or Uber and have equal chance with private cars if they are willing to accept the same rates.
Taxi companies may also choose to apply for the "Business Intermediation Licence" and add private cars to their e-hailing service and compete with Uber and Grab.
As such, there is no need to entertain any taxi company or individual, more so with the deployment of two cabinet ministers.
Taxi drivers used to be more influential in the old days such as the 1960s and 1970s when bus services were poor and many people relied on licensed and pirate taxis. Many of these drivers were chatty and people illiterate. As such, they wielded an influence over the local population.
By in this day and age, few people have time to listen to others and even coffee-shop talk has been relegated to history. Today, information and influence is governed by social media.
I had driven taxis in the Klang Valley for a decade and noticed most of them were working like lone rangers, with some fond of spending time at tea stalls. Few taxi drivers have time to join activities of taxi associations, and those active are just a few with the leaders highly vocal to be heard in order to gain popularity, and many like to claim they represent large number of taxi drivers.
As for Big Blue Taxi Services, it is just a taxi company that monopolised taxi services in KLCC and denied other taxi drivers from picking up passengers there. There is no love lost between this taxi company and city cabbies in Kuala Lumpur.
It would be wrong to stereotype taxi and e-hailing drivers, and protesting taxi drivers do not reflect the majority, as most of them think and act independently.
It would be a mistake to patronise those who are vocal, as it would shore up their credibility and boost their ego. But many will be exploited by politicians in the run-up of the general election and used as pawns.
A flare-up could easily cause hundreds of taxis jamming a street, station or airport.
---
The views expressed here are those of the author/contributor and do not necessarily represent the views of Malaysiakini.