LETTER | For far too long, Malaysians have been paying exorbitant prices for home broadband, especially in comparison with our neighbouring countries. Pakatan Harapan will implement proper competition in home broadband, and we will bring prices down for all Malaysians. For a start, Harapan is pledging to reduce the prices of broadband by 50 percent.
Ever since taking office in 2015, Communications and Multimedia Minister Salleh Said Keruak has failed to deliver on his pledge to reduce prices of broadband, which remain relatively expensive. If only he would spend more time on this issue, instead of only playing politics.
In most Asean countries, a household can subscribe to broadband for less than RM100 a month, but in Malaysia is it more than that. The problem is that we have a monopoly in Telekom Malaysia (TM). Even the fibre broadband by Maxis and other telcos is not really by them; it's merely a reselling of TM's Unifi product.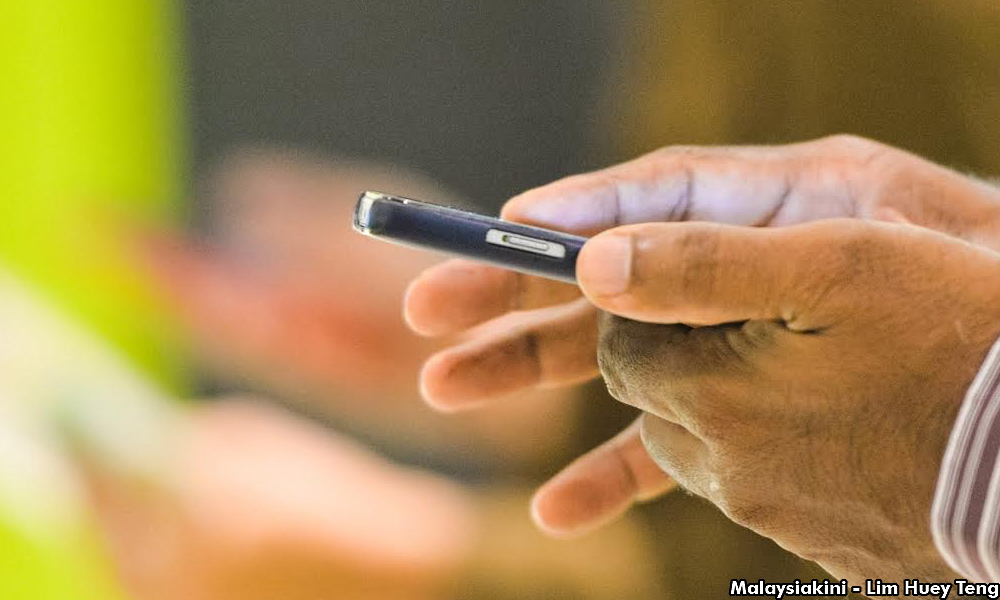 If we look at mobile, where we have real competition between the four main players, namely Maxis, Celcom, Digi and U-Mobile, prices and packages are competitive and comparable or even better than our Asean neighbours.
The cheapest fibre access once could get is RM119 and RM129 a month respectively with TM and Maxis for the speed of 10Mbps. If we compare with our neighbouring countries, similar broadband is available in Thailand for RM75/month (speed at 30mbps, not 10mbps) and Vietnam at RM33/month (speed of 15mbps).
Over at the higher end of internet speed, while Malaysia has 100Mbps offerings, the prices are far from affordable. Maxis and TM charge RM299 and RM329/month respectively for 100Mbps, but our counterparts in Thailand charge just RM125 (AIS) and RM137 (True Online). Over in Singapore, the standard offering is between 500Mbps to 1Gbps (1,000Mbps), with prices around only $30-$40 (RM90-RM120).
The problem gets worse in areas with no access to fibre. A lot of smaller cities and towns in Malaysia are still not connected to the fibre network, and they rely on Streamyx as their only source of home broadband. Unfortunately, despite low speeds of 1Mbps to 8Mbps, the prices of Streamyx range from RM110/month to RM160month. These prices are definitely unfair to the semi-urban and rural communities as they exceed the fibre broadband prices with far lower prices. And they need to be brought down immediately to give access to all households.
The Ministry of Communications and Multimedia should be ensuring that there is real competition by opening up telco access to TM's Streamyx and Fibre and by regulating the wholesale prices charged by TM. This will ensure that other telcos have a fair shot at competing against Telekom's retail products and offering a better deal for the rakyat.
Harapan is committed to ending monopolies and with that, bringing better product offerings to the public at large. We've seen how competition can yield wonders in the mobile telco space, it is now time to bring that competition to home broadband.
---
The views expressed here are those of the author/contributor and do not necessarily represent the views of Malaysiakini.