LETTER | I thank the Health Ministry and director-general Dr Noor Hisham Abdullah who recently announced the implementation of the flexible hour programme, an initiative proposed during the last budget in an apparent effort to prevent specialists from leaving government service to join the private sector.
Make no mistake. With all due respect; my gratitude towards the announcement is not because of the new policy, but because the nation has been reminded once again that the state of our profession is not all that rosy in the government sector; it is in fact ailing and is in serious need of remedy.
Instead of being a solution, the announcement was actually disappointing as it reflected yet again the superficial understanding and poor grasp of the root problems facing the medical profession in the institution.
Speaking of irony: despite us boasting having one of the best healthcare systems in the world with provision of free universal healthcare to all patients, we are now left scrambling to look for source of funding with the introduction of GST imposed on various consumables, and the removal of the right to free branded medicines for pensioners.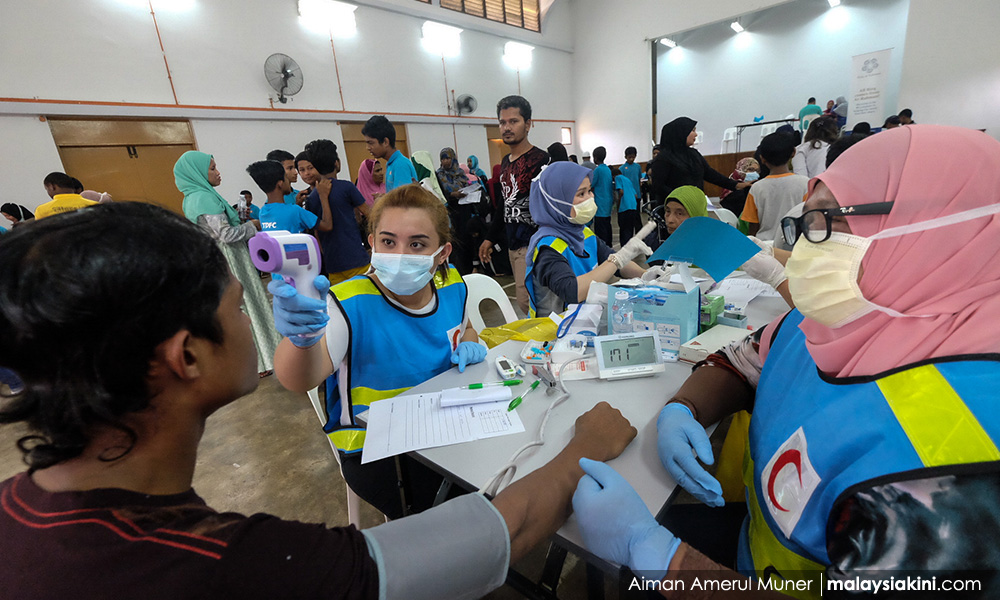 It's an irony that millions have been spent to send specialists overseas to train in their various sub-specialty fields each year but when we are back, we are faced with a severe limited access to various specialised laboratory tests, equipment and medications due to the current financial constraint in our healthcare system.
It's an irony that we are involved in a lot of paperwork in implementing various government projects and policies in the name of restructuring and improving the healthcare system, yet we still hear of tertiary hospitals with collapsing ceilings, fires in ICUs, and broken down lifts.
It's an irony that thousands are sent to graduate from medical schools overseas, but are now left pondering on their futures, with no guarantees of permanent jobs.
It's an irony that in line with the World Health Organisation policy, the institutions are engaged actively in various meetings and discussions to eliminate tuberculosis, yet we have thousands of unscreened and unmonitored migrants crowding our country every day, carrying the risks of spreading the airborne diseases and further burdening our healthcare facilities.
It's certainly not an easy feat to get to where we are now; to get the licence to practice as a subspecialist or even a general specialist here, it could easily take us a total 10-15 years of commitment in studying and training after high school.
Never mind the sacrifice of time and money that we have to endure, never mind the sacrifice of being away from family for serving the people in areas in need, never mind the paperwork that is consistently burdening us, and never mind the decent salary that we would get anyway without specialising, as long you have served the institution long enough.
We were willing to train and stress ourselves because I believe majority of us would want to do ourselves and community a favour in improving the delivery and contributing to the development of a better healthcare system for the nation.
When the institution that we work with is no longer able to guarantee these prospects both to us and the patients, but instead keep beating around the bush with many superficial policies, it's just a matter of conscience that we move to the institution where we would be able to exercise our expertise more effectively.
Yes, in the private sector we would only reach a certain subpopulation and there are definitely certain limitations there. But at least we can concentrate on what we are trained for and get rewarded for what we deliver. In the end we would still need to consider what is best for us and the family.
The final irony is this: the ministry's announcement has only helped me to make a more definitive plan for my own future and join the private sector.
---
The views expressed here are those of the author/contributor and do not necessarily represent the views of Malaysiakini.