LETTER | The Save Taman Rimba Kiara Working Group refers to Malaysiakini report titled headlined "Tengku Adnan denies allegation he transferred state land."
In the report, former Federal Territories minister Tengku Adnan, when asked whether Yayasan Wilayah Persekutuan is involved in the transfer of the lands, said: "The issue in TTDI does not involve Yayasan Wilayah Persekutuan. Hence, this foundation has no idea about the land in TTDI."'
The Save Taman Rimba Kiara Working Group wishes to provide clarifications as follows:
Taman Rimba Kiara comprises 25 acres of state land. This is documented fact and evidenced by Land Office searches dating back to 2010.
In 2014, Yayasan Wilayah Persekutuan somehow procured the issuance of a title to itself (PT 9244) for 12 of the 25 acres. This was a purported transfer of state land to Yayasan Wilayah Persekutuan.
Yayasan Wilayah Persekutuan then proceeded to enter into a joint venture with Memang Perkasa Sdn Bhd, a subsidiary of the Malton Group, to build a mega project on the carved out land.
This mega project entailed the construction of one block of 350 units of affordable housing for the Bukit Kiara longhouse community, and eight blocks of 50-storey high-end condominiums (1,800 units) for a total GDV of at least RM3 billion.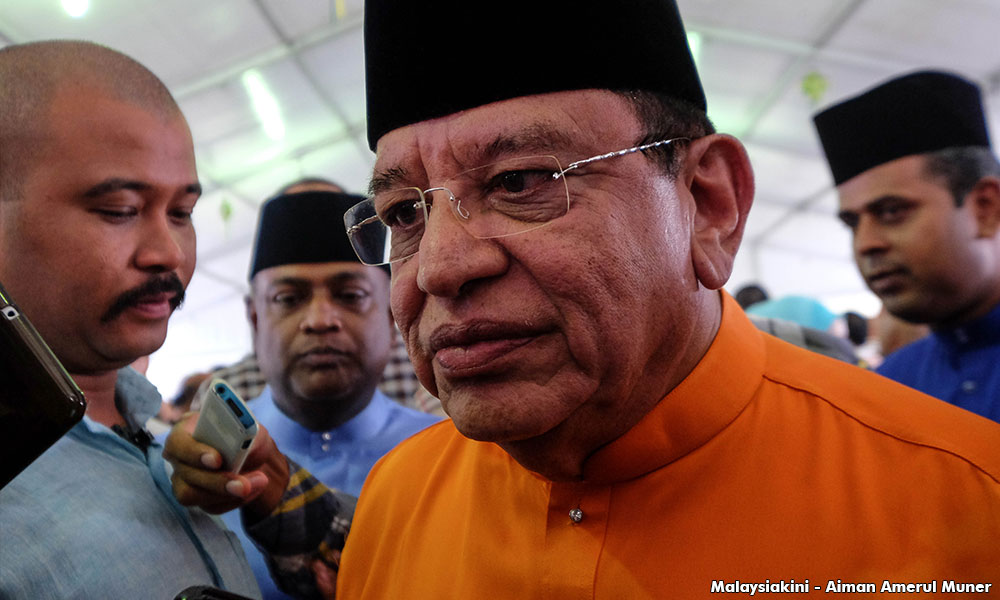 Tengku Adnan has claimed that the mega project is necessary to 'subsidise' affordable housing for the Bukit Kiara longhouse community.
This claim is a fallacy, as the Working Group has already demonstrated that permanent, sustainable housing can be built for the 100 families of the longhouse community for as low as RM15 million, without encroaching on the existing green space within Taman Rimba Kiara. However, Tengku Adnan never bothered to consider this alternative.
In November 2017, at a townhall in TTDI, Tengku Adnan promised a further meeting with TTDI residents to discuss the Working Group's proposal of alternative housing that would not encroach on existing green space. He never kept his promise.
Former deputy Federal Territories minister Loga Bala Mohan was also at that townhall meeting, and he, like Tengku Adnan, failed to even acknowledge our requests for the promised follow-up meeting.
The long outstanding promise of affordable housing for the longhouse community (unkept for 35 years) has been used as an excuse for the larger commercial interest of building this RM3 billion high-end mega project.
It is therefore very rich and egregious of Tengku Adnan to now claim that Yayasan Wilayah Persekutuan 'has no idea about the land in TTDI'.
Yayasan Wilayah Persekutuan has been thick in the action of having state land in TTDI transferred to itself. After having the state land transferred to itself, Yayasan Wilayah Persekutuan then proceeded, via Malton Group, to submit the mega project development proposal described in paragraph three above to DBKL for approval.
This development proposal was then approved by the KL mayor via a development order dated 13 July 2017.
Note that:
Tengku Adnan was the chairperson of Yayasan Wilayah Persekutuan, the landowner of PT9244 (state land transferred to Yayasan Wilayah Persekutuan). His chairmanship of YWP was by virtue of him holding the office of Federal Territories minister at the time.
Tengku Adnan as the then Minister had direct oversight of DBKL, with the mayor reporting directly to him.
The mayor is also a member of the board of trustees of Yayasan Wilayah Persekutuan.
The Yayasan Wilayah Persekutuan / Malton Mega Project at Taman Rimba Kiara was submitted to the mayor for approval.
The KL mayor approved a development order for the mega project on July 13, 2017, notwithstanding vehement objections from the TTDI community.
Tengku Adnan is on public record, on repeated occasions prior to the actual issuance of the development order, as saying that the mega project would proceed.
There is a clear issue of conflict of interest, and potentially abuse of power, and Save Taman Rimba Kiara Working Group has highlighted this repeatedly.
An MACC report was lodged on this matter in May 2017, directly to the office of Azam Baki, deputy chief commissioner (operations) of MACC. The report was re-submitted to the office of former chief Dzulkifli Ahmad in November 2017. We have received no feedback on the report lodged.
Most of the matters set out here have already been covered in court filings in the ongoing judicial review application by TTDI residents vs DBKL in relation to the development order issued for the Yayasan Wilayah Persekutuan / Malton Mega Project at Taman Rimba Kiara.
The full hearing of the judicial review is currently fixed for June 13, 2018 before judge Nordin Hassan.
---
The views expressed here are those of the author/contributor and do not necessarily represent the views of Malaysiakini.