LETTER | Traditionally, society tends to look to the West as the champion of women's rights and female empowerment. However, here in Southeast Asia, we don't have to look too far to see how women impact communities.
Culturally, for example, the Minangkabau in Indonesia is the world's largest known matrilineal society today.
In indigenous Cham communities spread across Cambodia and Vietnam, married men typically live with their wife's family and the family name and property passes down along females.
In Malaysia and Singapore, we are familiar with Peranakan culture which has the nyonya women as head of the household.
When it comes to women in history, Southeast Asia is not lacking in heroines.
Elizabeth Choy is best known as Singapore's war heroine. She risked her life by smuggling medicine, messages and supplies to prisoners-of-war, and despite repeated torture, refused to break, never revealing the names of anyone she had assisted.
She later made history by becoming the first and only woman member of the Legislative Council prior to independence and founded the Singapore School for the Blind.
Raden Adjeng Kartini, born in 1879, was Indonesia's first feminist. Around the age of 24, the women's rights revolutionary opened a school to educate indigenous girls on her father's property.
She believed in the freedom for everyone to learn and study so as to develop to their fullest potential. She was also a writer, and her advocacy and struggle are documented in a series of beautifully written letters.
In Thailand, the protective heroine of justice Kanitha Samsen born in the 1920s founded the first emergency shelter in Bangkok which has provided a safe space to thousands of women and children.
A lawyer by training, she played a pivotal role in pushing for legislation to ensure equality for women, and later founded a policy research centre to analyze socio-economic and political issues impacting women's lives.
Malaysia has two figures I'd like to highlight - Shamsiah Fakeh and Sybil Karthigesu.
Shamsiah Fakeh was a leader in the independence movement among a group of Malay women who fought persistently right into the jungles of Malaya. She was the head of Angkatan Wanita Sedar (Awas), which joined forces with Angkatan Pemuda Insaf (API) as flag bearers in the demand for independence from the British.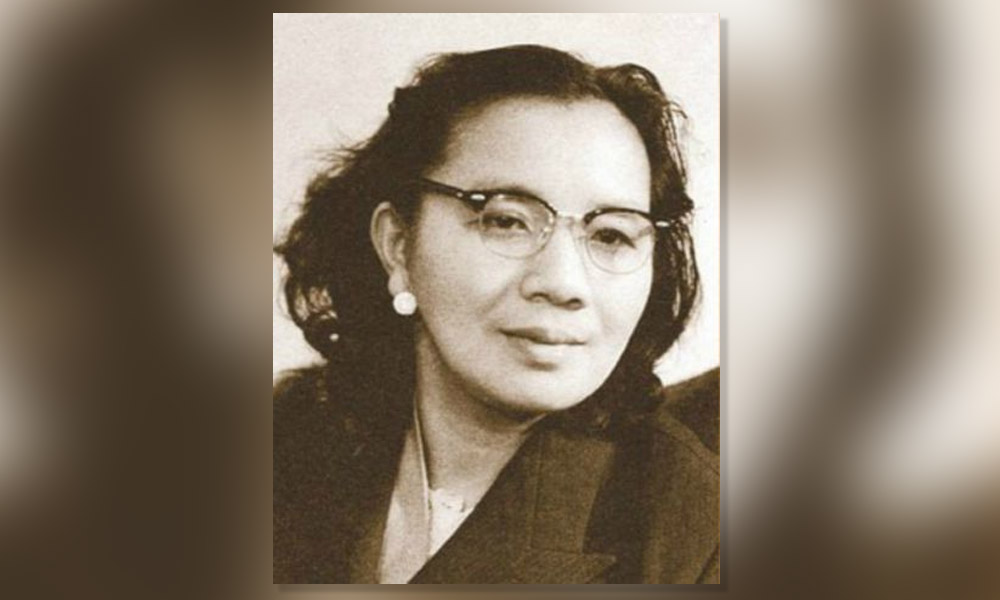 Her collaboration with Ahmad Boestamam, the API head, stoked the spirits of a large crowd of Malayan youths endeavoured to take up arms against the colonisers.
Shamsiah also joined the 10th Regiment, the Malay wing of the Malayan Communist Party (MCP). Her life was filled with thorny obstacles. She got lost a few times in the jungle in pursuit of the armed struggle for independence.
Her struggle was regardless of place, whether in the jungle or the international arena. She and her husband Ibrahim were sent to China, Indonesia and Vietnam within a framework of inflaming the spirit of nationalism among the people of Southeast Asia who were still colonised then.
Shamsiah sacrificed her life and limb to free Malaya through a path that was hers to choose. After she was expelled from the MCP, she stayed on in China and continued her life there working in a ball-bearing factory.
She and her family finally returned to Malaysia on July 23, 1994 after the Peace Accords between the MCP and the Malaysian and Thai governments were signed in Haadyai, Thailand, in 1989. Upon her return home, she lived a moderate life in her old age with her children and grandchildren.
She never regretted rising against the British and never regretted going into the jungle to join the Communist Party. She was grateful that her struggle had unsettled the colonisers. She believed and was confident that the young generation who understood the true history of the country would be able to find their direction.
Sybil Kathigasu was another great freedom fighter. In her book 'No Dram of Mercy', she gives an insightful account of a woman of great courage who should be held as a beacon and a role model to all Malaysians.
In the late '20s till the early '40s, Sybil and her husband Dr Kathigasu operated a clinic on Brewster Road, now known as Jalan Sultan Idris Shah in Ipoh. Sybil's warmth, readiness to help and her fluency in Cantonese made her popular with the local Chinese community.
Our country has a rich history having been colonised by many Western powers like the Portuguese, Dutch and British. But the one historical event that can never be forgotten is the Japanese invasion.
In 1941, the Japanese army bombed Ipoh and this event prompted Sybil and her family to move away to Papan, a small town fringing Ipoh. It was here that Sybil ran a free clinic dispensing medicine to the locals and fighters of the Malayan People's Anti-Japanese Army (MPAJA).
She also kept a radio nicknamed "Josephine", so that she could listen to the British Broadcasting Corporation (BBC) for news and pass on information. When the Japanese army found out about her "subversive" activities, she was immediately arrested and tortured.
Her fingernails were ripped off with pliers and her legs scalded with iron rods. She was also forced to drink large quantities of water before the Kempeitai (Japanese Military Police) stepped on her bloated stomach. She suffered damage to her spine and skull after a severe beating by a thick bamboo stick.
After Malaya's liberation from the Japanese in 1945, Sybil was flown to England for medical treatment. In 1948, she became the only Malaysian woman to receive the George Medal for Gallantry, a high civilian honour given by Britain's King George VI.
Several months later, Sybil died due to an old wound on the jaw sustained from the kick of a Japanese boot which had brought on a fatal bout of septicaemia. Her body was later brought back and buried at St Michael's Church in Ipoh.
Sybil's life is perhaps the best example of unity – a Penang Eurasian-descent woman who willingly sacrificed her life for the MPAJA members who were mostly Chinese who fought for the independence of Malaya.
In Fair Park, Ipoh, a road is named after her to commemorate her bravery. But the sad truth is, she has never been mentioned in any of the Malaysian history books.
Perhaps, Malaysians have a poor sense of history. In recent decades, our education system placed little emphasis on this subject. Little is known to our school children on local heroes like Sarjan Hassan, Leftenan Adnan, the Iban hero Kanang, Shamsiah Fakeh and our forgotten heroine Sybil Kathigasu.
Therefore, can the Education Ministry include some chapters for local fighters in our history books?
---
The views expressed here are those of the author/contributor and do not necessarily represent the views of Malaysiakini.