LETTER | A Mexican farmer went to the town in which he lived to try to find an animal which can help him to herd his sheep and cattle.
He approached an animal livestock supplier and asked him if he had any horses.
The livestock supplier said "Senor, I have only burros (donkeys). If you are looking for horses, we don't have them here but it is in a different continent".
Seeing that he had no choice, he asked to see the donkeys. They were all strung in a row for him to inspect.
He then asked: "Is there any of them which is special or better?"
The livestock supplier said, "Senor, a burro is a burro, they are all the same".
The same situation is reflected in Malaysian politics, with our citizens spoilt for choice.
In other words, our choice is spoilt and we don't have a single political party, which can provide us with a clear future for all Malaysians.
A place where race and religion are totally removed from politics and unlike the present situation does not haunt us every day of our lives.
How awesome will it be if our politicians are actually academically qualified for their positions, do not speak first and think later, and start looking at implications, ramifications and repercussions of their actions and proposals?
How awesome, if they are able to hear what we want, such as lower cost of living, not burdening us with more taxes, better education system and a stop to all the nonsensical issues pertaining to race and religion.
I was one of the millions who voted for change and a new Government in the last general election in the hope that we can have a better Malaysia.
However, what has happened since is, in fact, a disappointment to me and many others.
After Pakatan Harapan's huge defeat in the Tanjung Piai by-election on Nov 16, which to me was not shocking at all, it seems every politician, especially those from the Harapan side, have been jolted awake and are going all out to regain the people's trust.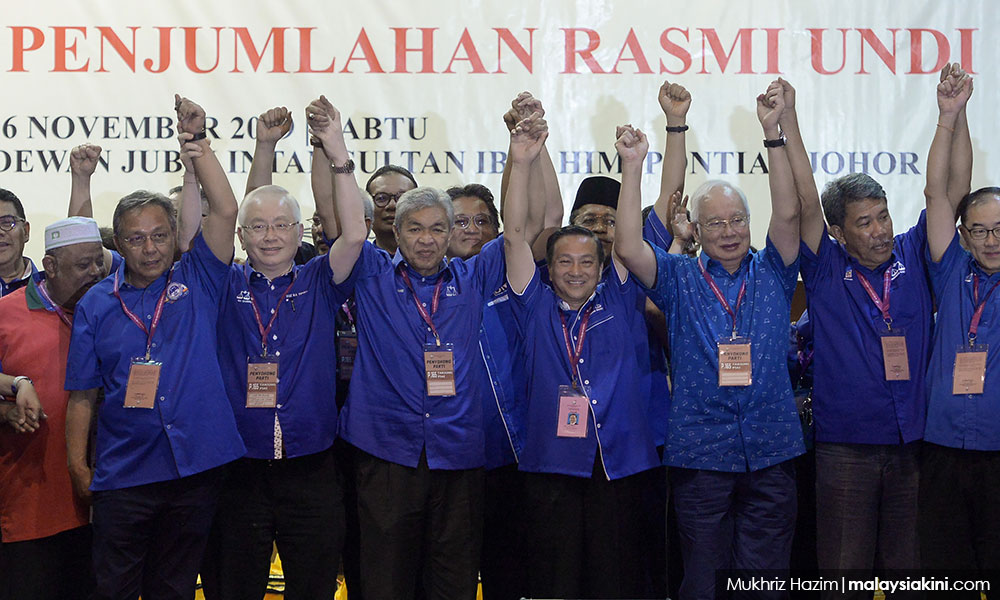 There is no need for a post-mortem to find out why the margin of defeat in Tanjung Piai was more than expected.
The Harapan leaders, especially Prime Minister Mahathir Mohamad, just needs to learn to listen to the grassroots to understand the people's massive dissatisfaction.
There are too much politicking within the coalition's parties and factions, and not enough results to win the people over.
A member of the fisherfolk community in the Bagan Ayer Masin village in Kukup, which comes under the Tanjung Piai controversy, couldn't be more direct when he said the cost of living is getting higher but business is declining.
There are still many promises not fulfilled by the government, and yet politicians are still focusing on trivial issues.
The Malaysian voters face the same dilemma as the Mexican farmer, as he could only choose the same type of animal with similar traits.
When Harapan was in the opposition, its members made lots of noises on how the country should be governed.
However, after coming into power last year, their pre-election words and promises remain unfulfilled.
Instead, it is now the current opposition's turn to make lots of noise on how Harapan politicians are managing the country after becoming the government of the day.
It's a merry-go-round but the people in power still act and do the same … they never change.
Will the choice of the person or party to vote for in the next general election really makes a difference? Remember, the horse does not exist.
Why can't there be a political party which would fight for all Malaysians – regardless of race or religion?
Shouldn't we just have peace, a better economy, a good education system and work towards a unified Malaysia instead of being a divided one?
I have a dream that one day this great country will rise up and live out the true meaning of democracy.
And when this happens, it will truly be a sight to behold and a day to be proud of the rest of our lives.

---
The views expressed here are those of the author/contributor and do not necessarily represent the views of Malaysiakini.