LETTER | The Department of Islamic Development Malaysia (Jakim) has done it again, this time with bad advice given to the Education Ministry. In a leaked memo, the ministry was seen issuing out a directive barring Muslims from celebrating Thai Ponggal on the basis that it is a religious festival.
Ponggal is not a religious festival, it is a harvest festival of ethnic Indian origin. For those who were watching the BBC in 2019, restaurateur Nisha Katona highlights this in an episode of "Recipes that Made Me" featuring Sri Lanka. The episode even showed Londoners taking part in the festival in front of London City Hall, near the iconic Tower Bridge.
I won't blame the interim education minister who is the prime minister just yet, because the images of the memo do not bear his signature, even if the buck stops with him in the end for this snafu.
And while Indian Malaysian ministers are going out of their way to tell the press that they will highlight this at cabinet, or that they will correct the matter, the damage is done. More importantly, this damage was done by the advice of Jakim itself.
While some factions of non-government organisations have argued that the council is unconstitutional, it is actually far worse than that - Jakim has continuously caused division among the Muslims and non-Muslims through their inability to differentiate culture from religion.
This Thai Ponggal issue is but one of it. And since we are about to celebrate Chinese New Year next week, I can't wait to see how this plays out yet again.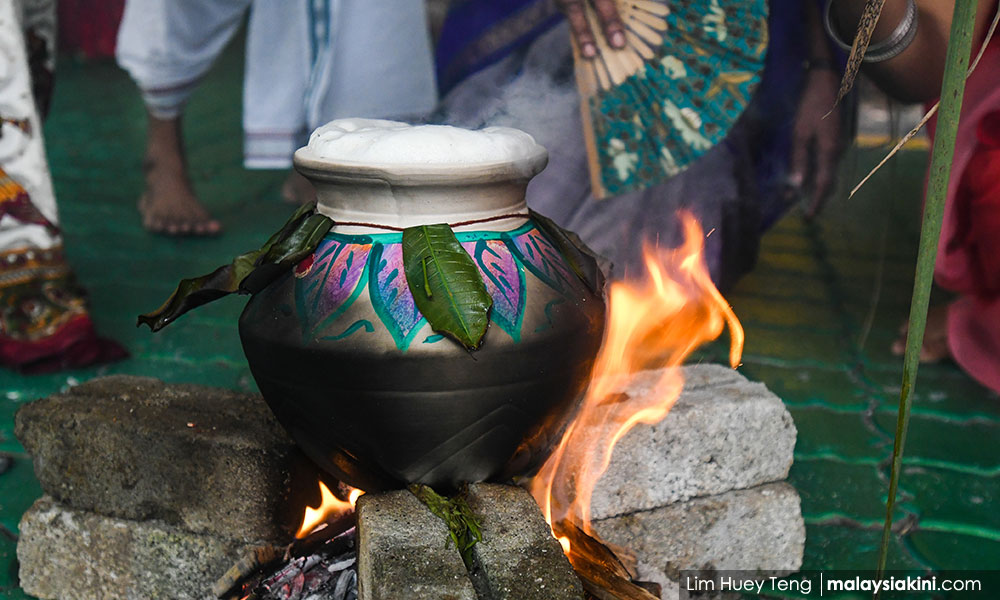 What is surprising to me is the fact that Jakim seems to not know how to differentiate ethnic celebrations from religious celebrations. Perhaps this is due to the fact that the Malay Malaysians do not have such divisions in their celebrations other than the birthdays of their sultans or Yang di-Pertua Negeri Sembilan.
So how do we rein in Jakim?
Well, here's a thought - Jakim should have an interfaith and intercultural council when they issue out such memos as they did to the Education Ministry.
Or more importantly, perhaps the minister in charge of religious affairs should have a final look before they issue out such notices and refer to the minister in charge of unity.
If this is too hard to do, then perhaps we should consider saving the taxpayers RM1.3 billion and just abolish Jakim altogether rather than let it be a threat to national unity by causing divisive elements in all ministries.
Something has to give, and Jakim has shown that it has arrogantly worked in the shadows against others which they themselves don't comprehend to the point of barring people to take part in cooking rice as a sign of a good harvest.
As such, either allow a reformation for Jakim to start promoting inter-ethnic and interreligious cohesion, or just get rid of it and put the money to better use while offering religious donations as a tax break or rebate, and make whatever replacement department live off of that.
---
The views expressed here are those of the author/contributor and do not necessarily represent the views of Malaysiakini.