LETTER | As Dr Mahathir Mohamad doubles down on his tenure as the eighth PM, the question remains what will another year of Mahathir-led Malaysia look like?
The honeymoon period is over and Malaysians have been treated to what seems to be the worst that Harapan has to offer.
According to the National Worry Index (NWI) by Emir Research, the problems that have been harped on since GE14 remain the same - the cost of living, a weakening job market, youth unemployment and general inflation.
What's worse is that it seems the government has no idea of how to bring the country forward.
Instead we have gotten multiple scandals involving feuding leaders, increased racial and religious polarisation, multiple downgrades from rating agencies and an increasingly weakened ringgit just to name a few.
Despite last year's uppercut that was Tanjung Piai, it seems that reality still has not set in for Mahathir and his band of ministers.
Judging from recent events it seems that it would be a small miracle if our "leaders" ever get the message. Take a look at the recent ruckus at the PKR congress, where party deputy president Azmin Ali (below, right) and its vice president Zuraida Kamaruddin (below, left) continued to wage a rebellion against prime minister-designate Anwar Ibrahim.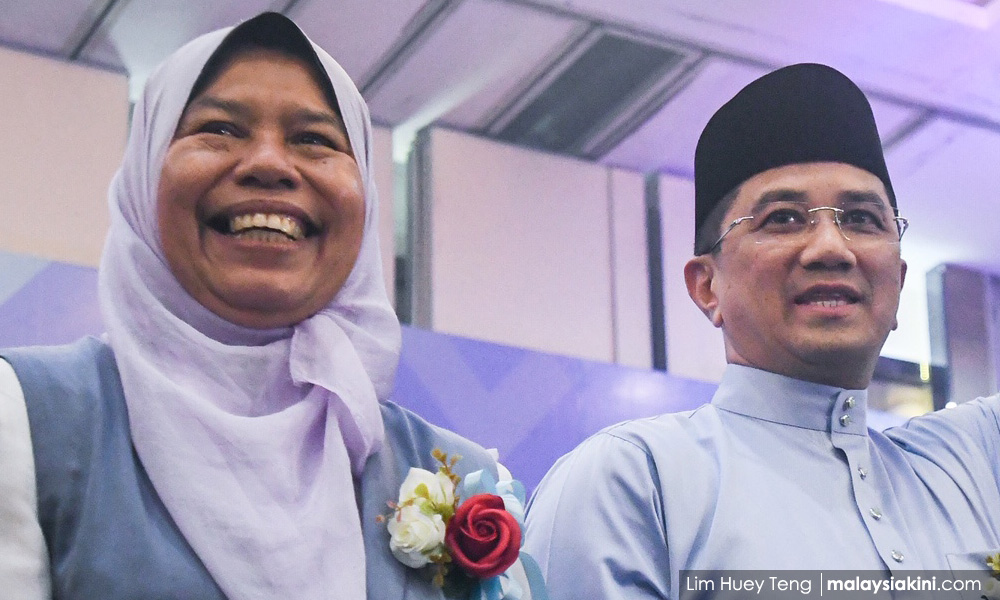 While this is clearly a clash of egos between politicians who refuse to acknowledge their mandate to the rakyat, it simply fuels the sense of instability and frustration felt by everyone.
The problem is, instead of taking criticism to heart and fulfilling the wishes of the rakyat, Harapan doubles down on the Malaysia Lama playbook – race-baiting and tit-for-tat politics.
Take a look at the recent National Farmers Association (Nafas) scandal.
Instead of admitting fault and responsibility, Agriculture and Agro-based Industry Minister Salahuddin Ayub hunkered down on the issue by saying that there was no wrong-doing since no money was given out yet.
So much for Amanah being the party of trust.
Mahathir should have taken a stand as the most visible government leader to nip these attitudes in the bud.
Instead, he brushes off these matters as internal party issues for the former and supports the actions of the latter – even defending these actions so long as the perpetrators show the required deference for the "transitionary" prime minister.
While this is going on we have also begun to see old-school Mahathirisms rearing their ugly heads within Bersatu, a party that has spent much of their time in government either wasting their portfolios or quietly enriching their party colleagues by appointing them to key GLC positions.
Ironically, Bersatu's tireless efforts in trying to maintain the bumi-first policy, from refusing to budge on key issues such as the Jawi script to the recent Malay Dignity Congress, have done nothing for the coalition.
Based on a recent survey by the Ilham Centre only 4 percent of Malay-Muslims picked Bersatu as a party of choice compared with nearly 30 percent that picked PAS, and 27 percent that picked Umno.
Only 62.9 percent of Malays agreed that non-Muslims control the federal government after the May 9 elections while 62 percent believed that the DAP has more influence than other Harapan component parties on the government's decisions.
Like their boss, the only thing the party seems to be interested in doing is reaping the benefits of incumbency - the reform agenda be damned.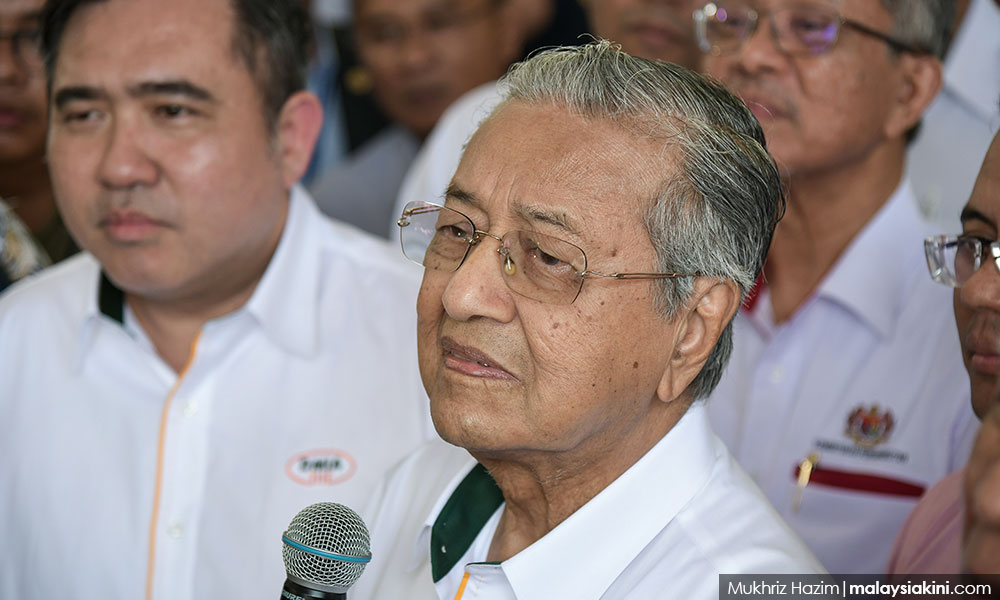 Given this sorry state of affairs, why was Mahathir (above) and his party surprised when many called for his immediate resignation after the Tanjung Piai by-election?
He clearly has squandered whatever goodwill that came with Harapan's entrance to government.
Worryingly is that for the average Malaysian, things are getting bad enough that there seems to be little difference between BN and the current government in thinking that they know best for the country's economy – no matter the criticisms and concern of the ordinary people who have to tighten their belts because the government is not doing exactly that.
As we enter Harapan's third-year in government, one can't help but for meaningful change in the name of the rakyat – so far there remains little reason to be optimistic.