LETTER | What former PKR deputy president Azmin Ali and his gang of renegades did last Sunday will go down in history as one of the worst betrayals of the rakyat's mandate. 
Elected by the people as part of Pakatan Harapan, these power-hungry leaders instead chose to destabilise the nation by conspiring to form a "backdoor government" with the same corrupt parties that Malaysians wholeheartedly rejected in the historic 14th General Election.
Has the Gombak MP and his loyal followers forgotten why they were voted into office in the first place?
Surely, for someone who has been at the receiving end of dirty politicking himself, Azmin (above) should've known better than to indulge in his own brand of gutter politics. When a series of explicit videos targeted him last year, Azmin's former Harapan comrades were the ones that defended him against the damning slander.
During the lowest moment in his political career, amongst those who stood up for Azmin was Permatang Pauh MP Nurul Izzah who called the whole ordeal as "vile" and decried the re-emergence of gutter politics in our nation. In the same vein, veteran DAP leader Lim Kit Siang called for Pakatan leaders to unite and not to be derailed from the New Malaysia agenda.
After Attorney-General Tommy Thomas announced that there were no charges pertaining to the viral sex videos allegedly implicating him, Azmin called for a stop to gutter politics. A call, he unfortunately didn't follow through with himself.
Dirty politics such as slanders, corruption and sex videos were remnants of the old administration which has no room whatsoever in Malaysia Baru. Now, more than ever we need strong governance to steer us through a worldwide Covid-19 endemic.
In the midst of a global crisis, however, former economic affairs minister Azmin only cared about his personal economic gain. Thanks to his actions, an economic stimulus package prepared to counter the adverse effects of the global endemic was inadvertently postponed.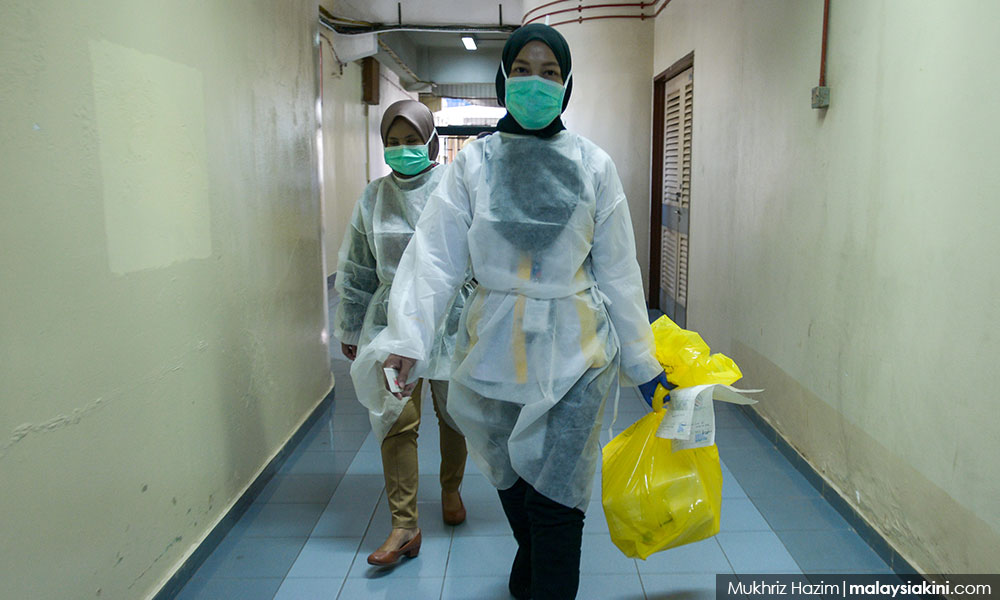 His ill-advised political scheming also made the Health Ministry lose valuable leadership in the form of former health minister Dr Dzulkefly Ahmad. Up to this day, his leadership and outstanding handling of the coronavirus outbreak has received global recognition.
Worst of all, the ensuing political turmoil triggered panic selling on Bursa Malaysia at a rate never seen before in almost a decade. The day after Azmin's infamous "Sheraton move", our stock exchange closed at its lowest point since late 2010. A whopping RM43.4 billion was lost in a single day.
At the end of the day, we still do not know who paid for Azmin's infamous Sheraton dinner. One thing is for certain though, through the events that unfolded afterwards, the heaviest price was paid by the rakyat. 
---
The views expressed here are those of the author/contributor and do not necessarily represent the views of Malaysiakini.