LETTER | If you live in Selangor (or possibly other states too) and visit outlets, you would have seen a table with a logbook, a non-contact digital thermometer and a bottle of hand sanitiser. It seems pretty harmless and many feel it is necessary to prevent the spread of the coronavirus.
However, I have questions that I hope can be answered.
In Selangor, we have the Selangkah application, which was introduced in May and now we also have MySejahtera. Some outlets also choose to adopt their own contact tracing method and collection of data.
My questions are:
1. Are outlets allowed to collect data separately?
2. If yes, is there control and standard operating procedures for this? Which ministry is in charge?
3. Can the people choose not to scan the QR code of any of the applications? If so, do we have to write in the book?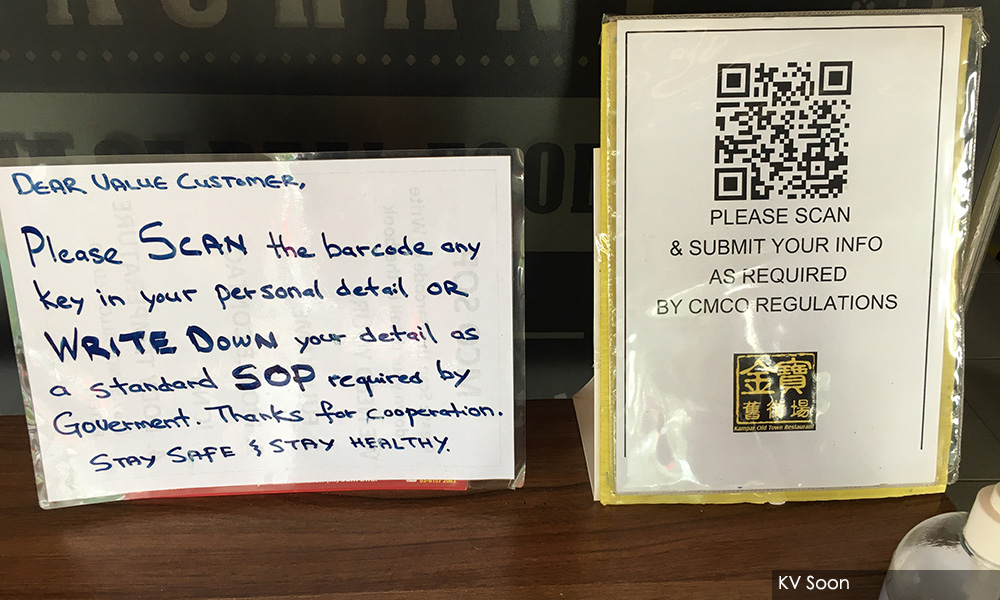 4. What happens to the data in the book? Are there data protection safeguards for all consumers?
5. What happens to the data on the systems collected by private companies? How can we prevent abuse or selling of our personal data?
6. While the government is exempted from the Personal Data Protection Act 2010, what about the private companies, are they in compliance with the PDPA?
7. While the government is exempted from the PDPA, only Selangkah makes an effort and complied. What about MySejahtera? What about another app, myTrace?
8. I am also equally concerned about how all these data will be used to activate the prevention of another outbreak. Are they all integrated? Who would own it and how would they be used to trigger preventive action? It would be good if the government can explain the process.
I appreciate the fact that the spread of Covid-19 must be checked and data is necessary. However, this does not give the license for anyone to collect data without any clear usage and the destruction of it.
(Data) governance cannot be compromised.
---
The views expressed here are those of the author/contributor and do not necessarily represent the views of Malaysiakini.