LETTER | For the past six decades, Malaysia has transformed itself from a poor agricultural nation into becoming one of the most economically competitive countries in the world. Malaysia is now seen as a leading developing nation.
Although the British left this nation in shambles with lack of infrastructures, disunity among its multi-racial population with huge income gaps, Malaysians were nevertheless able to prove over the odds that these challenges made this nation stronger.
Professor James Chin of the University of Tasmania, Australia, in his article published by The Conversation on Sept 25, 2020, titled "Is Malaysia heading for 'BorneoExit'? Why some in East Malaysia are advocating for secession" provided an impression that as if all Sabahans intend to leave the Federation of Malaysia.
He delivered an utterly biased report displaying as if Malayans, or West Malaysians, in particular, are outright racists against Sabahans by imposing Malay-Muslim way of life on their compatriots in Borneo. This accusation is highly untrue.
The Federal Constitution acknowledged Islam as the religion of the Federation as stipulated clearly in Article 3. Nevertheless, Malaysia respects freedom of religion as enshrined in Article 11(1) of the Federal Constitution.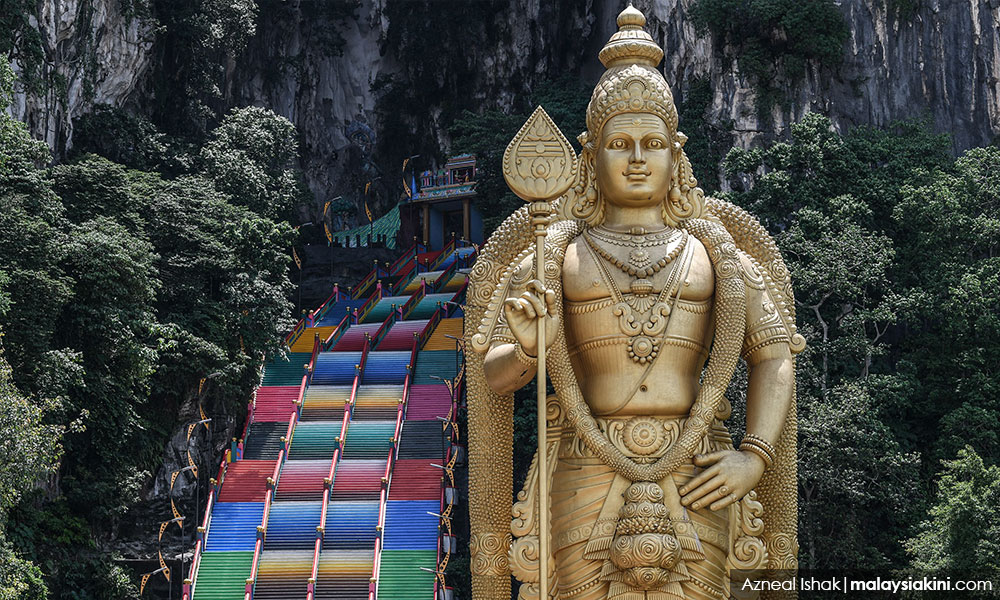 If one walks down the streets of any major cities in Malaysia, one would realise that there are various places of worship not just limited to mosques. In fact, Kuala Lumpur is home to a gigantic Hindu temple in Batu Caves, which is one of the most popular Hindu shrines outside India.
In addition, Kuala Lumpur also hosts one of the largest churches in the region in Bukit Jalil. The state of Kelantan, which is often pictured as a strict fundamental Muslim state is home to one of the largest Buddhist temples in Southeast Asia – Wat Photivihan – a manifestation that Malaysia is a nation that respects freedom of religion.
Chin 'jokingly' described that all mega infrastructures in West Malaysian states like the Petronas Twin Towers and the Penang Bridges are funded by resources 'plundered' from Sabah and Sarawak. With an abundance of oil and gas resources, the East Malaysian states have contributed much to the nation's economic progress. However, this unwarranted opinion is not entirely justified as there is an abundance of resources in West Malaysia as well.
Furthermore, the majority population of Malaysia resides in West Malaysia, which includes citizens from Sabah and Sarawak. As such, the majority of tax dues are paid by Malaysians residing in West Malaysian states. This tax revenue is shared equitably by all Malaysians regardless of whether they are in Peninsula Malaysia, Sabah or Sarawak.
States within Malaysia could not easily choose to withdraw from the Federation as this violates Article 1(2) of the Federal Constitution. There has been an inaccurate viewpoint amongst some Malaysians that if Singapore could become an independent republic, others too could follow suit. Singapore never left the Federation but was removed in 1965.
In addition, Point 7 of the 20-Point Agreement (a list of 20 points drawn up by North Borneo, proposing terms for its incorporation into the new federation) does not even provide the right for Sabah to secede from the Federation.
Unlike movements in Papua, Scotland, Catalonia, Pattani and the southern Philippines, there have never been any formal demands made by the people and/or government of any states within the Federation to secede from the Federation, particularly Sabah and Sarawak. Although there are secession movements in Sabah and Sarawak, however, these initiatives are carried out by small minorities usually initiated by non-natives.
In addition, there are no military conflicts or militant movements taking place in Malaysia like that of the Pattani United Liberation Organisation (Pulo) in Thailand, the OPM in Indonesia and the Moro Islamic Liberation Front (MILF) in the Philippines.
Malaysia is one of the safest nations on Earth. The Global Peace Index (GPI) 2017 recognised that Malaysia (consists of all territories in Malaya and Borneo) has a high state of peace. At number 28 out of 162 countries, Malaysia fared better than its former colonial master, the United Kingdom and other developed nations like the Netherlands, Taiwan, South Korea, France and Italy. Malaysia climbed up to the 20th spot in 2020 in the recent report published by the GPI – an indication that Malaysia is safe, stable and peaceful.
Moreover, the World Economic Forum has placed Malaysia as one of the world's top 30 most competitive nations in 2020. Malaysia, too, has one of the best healthcare systems in the world, outdoing many developed nations.
Malaysia will never make it into these global rankings if not for its relative peace and stability contributed by its citizens regardless of which part of the Federation they came from.
Hence, the arguments that Malaysia is moving for 'BorneoExit' is not justified at all.
With such peace, progress and stability, why should the Federation come apart?
The calls for states within Malaysia to secede are uncalled for. Malaysia has achieved greater heights ever since independence. However, it is not entirely a perfect nation either. It is time to stop blaming each other and continue gearing up the nation towards prosperity and success.
The leaders of Sabah especially those who have won the state election recently must fulfil their promises to bring further economic developments into Sabah.
After six decades of nationhood, Malaysia is definitely not heading for 'BorneoExit'.
Malaysians in general have no intention whatsoever to call for secession.
Malaya, Sabah and Sarawak will remain stronger together within the Federation of Malaysia.  
---
The writers are lecturers at the Faculty of Syariah and Law, Universiti Sains Islam Malaysia.
The views expressed here are those of the author/contributor and do not necessarily represent the views of Malaysiakini.