LETTER | When Prime Minister Muhyiddin Yassin announced his cabinet line-up, the Ministry of Education was split into two again - a higher education ministry under a new minister and a separate education ministry overseeing preschool education, primary, and secondary schools.
It was thought that reintroducing a separate higher education ministry "will enable the ministers responsible for education and higher education to focus on their respective agendas based on their different levels (or requirements) and interests".
In other words, a separate higher education ministry would mean more focused development of higher education institutions. Much to our dismay, it did not materialise the way it was envisaged, primarily because of poor leadership and a lack of intellectual personality.
Senior Minister of Education Radzi Jidin has not shown much progress and improvement. Nothing much is known about his passion and vision for education. He did not, so far, articulate novel ideas nor explain new strategies and approaches on how to improve our education system.
While more time should be spent delivering reforms in education, he seems to be occupied with his penchant for partisan politics. In the recently concluded Sabah state election, for example, he travelled, by his own admission on Twitter, five weeks consecutively touring Sabah campaigning for the Gabungan Rakyat Sabah coalition.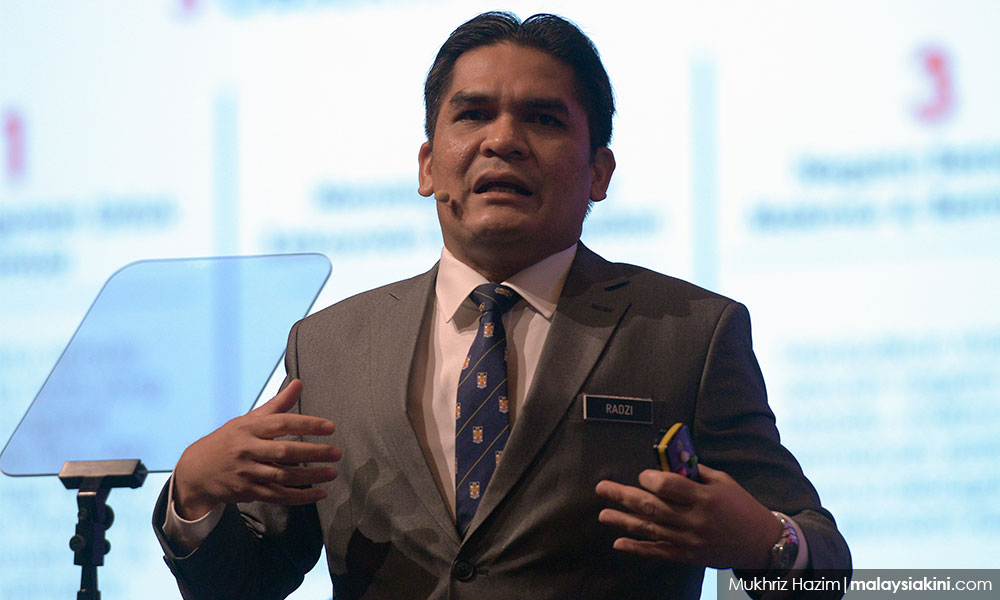 Higher Education Minister Noraini Ahmad alike has not offered, thus far, anything substantial to prove that she is cut out for the job. She found herself in hot water for proposing a TikTok competition to encourage young Malaysians to stay home during the movement control order.
People began to doubt her suitability for the job and questioned her judgments because of this incident as her character does not befit that of a higher education minister.
The sudden postponement of student registration at institutions of higher education last week was a flagrant failure of the current government and the higher education minister, in particular, to give a clear direction and to plan ahead.
In hindsight, had the decision been announced earlier, the unnecessary chaotic scenes at bus and train terminals could be avoided as students and parents would have had ample time to make the necessary logistical arrangements.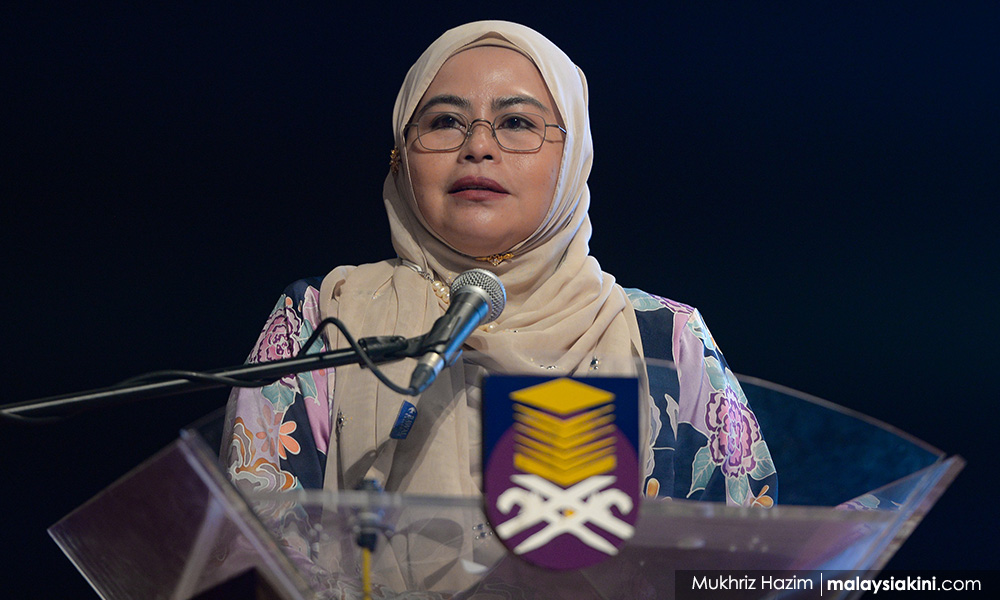 Contrast this with former education minister Maszlee Malik, who is no longer a minister but is showing more proactive leadership than the current minister. The most recent example of his commitment to education is reflected through the "Kempen Rejuvenasi Pendidikan" (Education Rejuvenation Campaign).
He swiftly launched and spearheaded the initiative online to help students who were stranded after they arrived from out of town and found out their physical registration was cancelled and were turned away from the campus gates.
The stranded students were in need of financial assistance due to the flip-flop attitude of the current government. It was reported that the crowdfunding campaign collected over RM150,000 in three days and benefitted 1,087 recipients.
Undoubtedly, Maszlee is not perfect, and he had blunders when he helmed the education ministry before. However, to be fair to him, he had the most challenging portfolio in government, and it was practically impossible to see drastic changes in less than two years.
His commitments and perseverance at championing, for example, the welfare of students with special needs, free education, rebuilding dilapidated schools, introducing a more holistic assessment method, and revamping the Universities and University Colleges Act were all testaments to his real character.
Despite the bureaucratic challenges and endless political conundrum, he was better off than his peers and predecessors in many respects. When push came to shove, he was decisive at making tough decisions. He handled two crises well during his tenure by instructing forced closures of 2,426 schools, affecting over 1.7 million students and teachers due to haze pollution.
A similar determination was also shown in the Sg Kim Kim chemical pollution incident in Pasir Gudang that caused the closure of 111 schools. The operations were done in a deliberate and timely manner which put parents, teachers, and students at ease.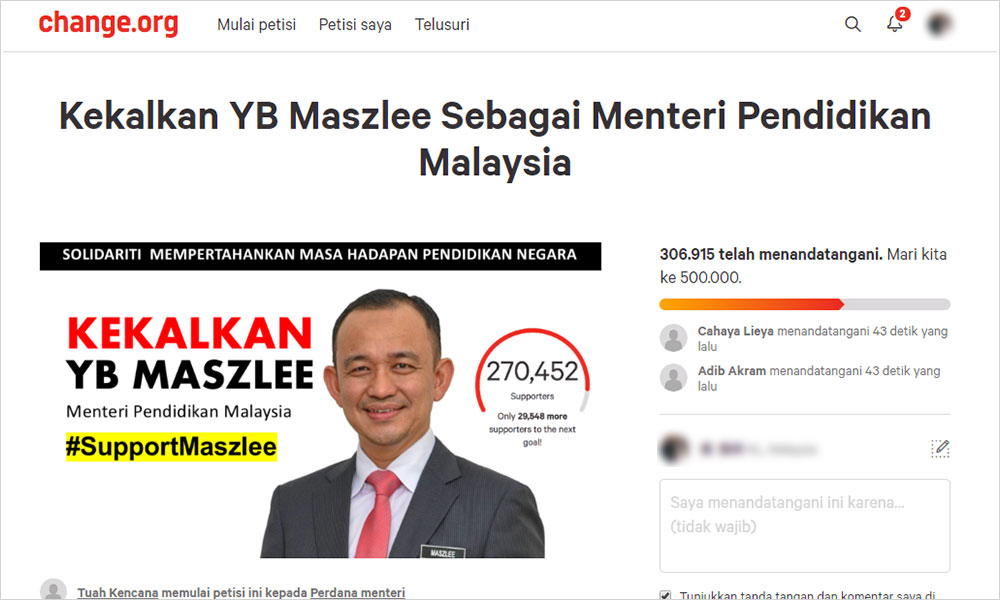 Two online petitions, with more than 700,000 signatures combined, demanding for his reinstatement as education minister were a clear indicator that he enjoyed the support and commanded the respect of many segments in society. He was well-liked by teachers and lecturers, who may have begun to see his meaningful reforms.
One of those worthy of specific mention is certainly the Zero Reject Policy, which sought to ensure that all children in the country, including those with special needs and undocumented children, will have access to education.
Given the political uncertainties and the ruthless Covid-19 pandemic that has beset the nation, Maszlee seems to be the best candidate we have, amongst all Members of Parliament, to lead the education ministry especially in light of the impending change of premiership.
Maszlee's familiarity with the administrative structure and understanding of the complexities of educational issues would allow him to kick off as soon as he enters office.
A newcomer, however, might need at least six months to get used to the office before he can deliver. Certainly, the rakyat does not have that luxury of time and patience anymore, do we?
---
The views expressed here are those of the author/contributor and do not necessarily represent the views of Malaysiakini.