LETTER | The Malaysian Nature Society (MNS) wishes to congratulate the Federal Territories Ministry, the Kuala Lumpur mayor and his staff for inviting comments on the draft KL Structural Plan 2040. This open dialogue has enabled the public and interested parties such as MNS to share our views.
MNS proposes that Bukit Persekutuan be formally gazetted, and turned into world-class conservation, recreational, heritage site, that also contributes to the goals of the Kuala Lumpur Low-Carbon Society Blueprint for 2030. This conservation initiative would take KL city a long way forward at little cost.
The Prime Minister's proposal to plant 100 million trees throughout Malaysia is commendable. MNS also congratulates the community of Taman Tun Dr Ismail for securing the gazettement of 274.3 acres of Bukit Kiara Federal Park.
We are extremely heartened with the recent Court of Appeal's decision to quash a 2017 development order that impinged on Taman Rimba Kiara as a green lung.
MNS's proposal to gazette Bukit Persekutuan would be in line with these progressive green developments. It complements as an extension of a natural tourist belt and forest park network linking the Lake Gardens, Taman Tugu, butterfly and bird parks as well as Carcosa Seri Negara and Dataran Merdeka - that are all easily accessible from KL Sentral.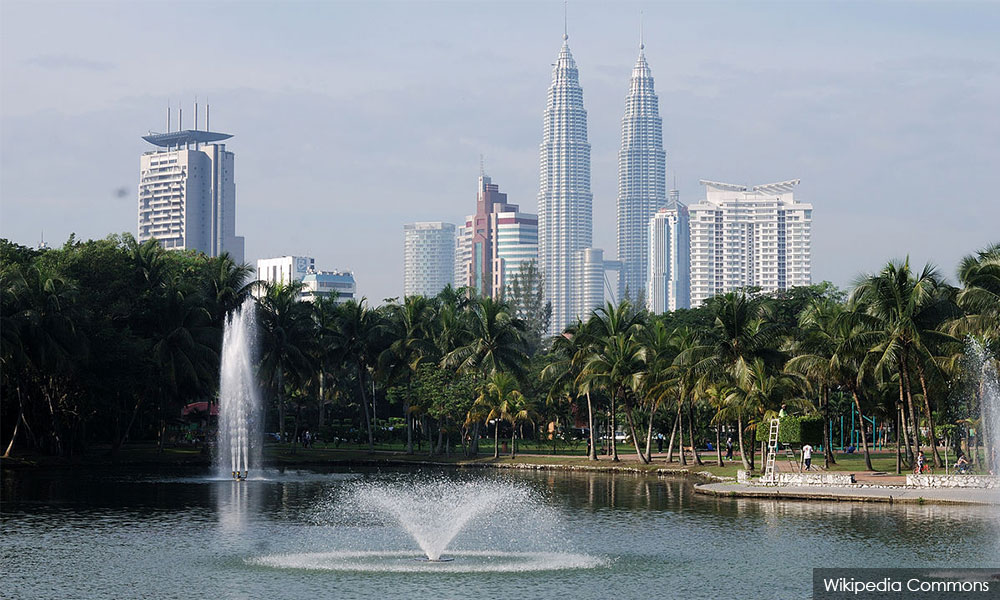 As Malaysia's oldest environmental non-governmental organisation (NGO), MNS has a long presence in Bukit Persekutuan, with its headquarters in Jalan Kelantan. MNS, together with other NGOs' and corporations alike, have been enrichening Bukit Persekutuan with tree planting projects for many years.
These initiatives culminated in the launch of Think City's project for Bukit Persekutuan's Urban Community Forest (UCF) in July 2017.
Amongst those invited and present at this launch were Mahadi Che Ngah (current mayor and former Dewan Bandaraya Kuala Lumpur's executive planning officer), Nor Akhirrudin Mahmud (Forestry Department of Peninsular Malaysia director-general), the president and senior members of MNS Council and Board of Trustees.
In a 2016 survey, MNS identified 234 tree species from 82 families. Two exciting discoveries were Shorea glauca, an endangered Dipterocarp tree, and Tetrastigma curtisii, a host for one of the parasitic Rafflesia flowers.
Sabah scientists have successfully inoculated Tetrastigma spp with the Rafflesia parasite. Therefore, the potential of having Rafflesia flowering in the heart of Kuala Lumpur is real!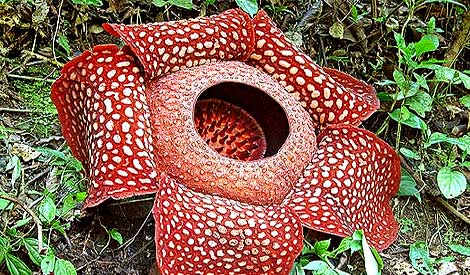 MNS's survey also established the presence of 53 bird species, both residents and migrants; affirming that the area is a key bird refuge and migratory corridor. The survey also found many faunas, such as butterflies, amphibians, and mantids, which indicate the UCF of Bukit Persekutuan is an ecosystem by itself.
MNS has created five walking and educational trails at the UCF of Bukit Persekutuan: Heritage, Thurnbergia, Jungle Fowl, Cempedak and Pulai trails have been actively (prior to the movement control order) used for recreational and educational purposes by schools, local Bangsar and Bukit Bandaraya residents.
MNS has also provided guided interpretive flora and fauna walks in the trails for the general public.
The UCF of Bukit Persekutuan is an important carbon sink acting as a clean air filter and a natural bio-cooling system that moderates urban heat as temperatures rise with climate change.
Given that the highest elevation is 110m above sea level, Bukit Persekutuan should be formally recognised as "hill land". The UCF, which is a matured secondary forest, protects adjacent areas from rapid rainfall runoff and flooding, erosion and landslides, particularly in cases of inappropriate development.
Sungai Bras-Bras situated behind MNS headquarters at Bukit Persekutuan has never dried up. It is the only spring water site out of all the centres identified as part of the River of Life project, initiated by the Drainage and Irrigation Department.
It is recognised as one of the few "mata air" situated in the capital city of the world. The stream helps to mitigate drought on the hill itself and enhances the cooling effect on KL's surrounding city.
Bukit Persekutuan is also symbolic culturally and historically, with the presence of three Istana Hinggap (satellite palaces) that includes the royal houses of Kedah, Negeri Sembilan and Perak.
The concept of "Federal Hill" commemorates the formation of the Federation of Malaya in 1948, which led to Malaysia's independence on Aug 31, 1957. Streets are named after the Malay states ie Selangor, Negeri Sembilan, Kedah, Kelantan, Terengganu, Johor, and Perlis.
The Galeria Sri Perdana was the formal residency of many Malaysian prime ministers. The government quarters here which were pre-independence colonial houses can be restored for NGO and institutional use such as seed banks supporting Urban Community Farms, nurseries.
In a single site, Bukit Persekutuan is complete with iconic buildings that are part of our national history, with a showcase UCF that can be turned into a world-class recreational and tourist area, akin to Hyde Park in London and Central Park in New York.
The Malaysian Nature Society looks forward to a positive response to our appeal to gazette Bukit Persekutuan. This would represent a mammoth step towards a more liveable Garden, Heritage city, Pride and Jewel of Kuala Lumpur.
---
The views expressed here are those of the author/contributor and do not necessarily represent the views of Malaysiakini.