LETTER | The news that Convent Bukit Nanas has not been granted its " land lease extension by the Lands and Mines Department for whatever "sinister" reason, was met with horror and disgust by many of us. That was followed by the thought, "Lease? Shouldn`t it have been gazetted a long time ago, along with VI?"
Convent Bukit Nanas, or fondly known as CBN, was established in 1899. CBN was founded just five years after Victoria Institution (VI)and is one of the oldest schools in the country. The land that CBN stands on was bought by the sisters with contributions from the public and so its humble beginnings did not start with huge government grants or funding.
When I took my children on a tour of my school recently, they marvelled at the architecture and its majestic appearance. The English gothic style architecture that gives CBN its majestic look is not replicated in present-day public schools and that is something I am very proud to "show off".
The vast land that it sits on and the space it provides gives its students the opportunity to move and mingle around freely and, above all, to develop various other non-academic skills. The Bukit Nanas forest reserve located within a stone's throw away was nature well-appreciated and frequented by its students.
The frequent visits by the monkeys along with the wonderful view and the cooler temperature felt within the school due to its close proximity to the forest is something we still talk about to this day.
CBN was one of the first schools to be distinguished as a Cluster School of Excellence by the Education Ministry. The four premier schools of Malaysia, namely Convent Bukit Nanas, VI, St Thomas in Sarawak and All Saints in Sabah, were honoured in 2008 for their superiority in academics, sports and extra-curricular activities, by being featured in commemorative stamps and this speaks volumes of CBN`s students' achievements.
Academically, CBN has constantly been among the top-performing schools in SPM in Kuala Lumpur, with her emerging as the top in 2010.
Apart from studying the primary school syllables, we also learned from the teachers and our elders that during the Japanese occupation, CBN acted as a temporary shelter for hundreds of civilian refugees, thanks to the sisters who looked after them throughout the occupation. This single act in history, of providing a safe shelter and therefore saving hundreds of lives during the war, deserves a permanent place in our history.
CBN was also home to orphans, many abandoned babies and special needs children who were taught and raised into self-sufficient adults. There are not many schools that have left behind that legacy.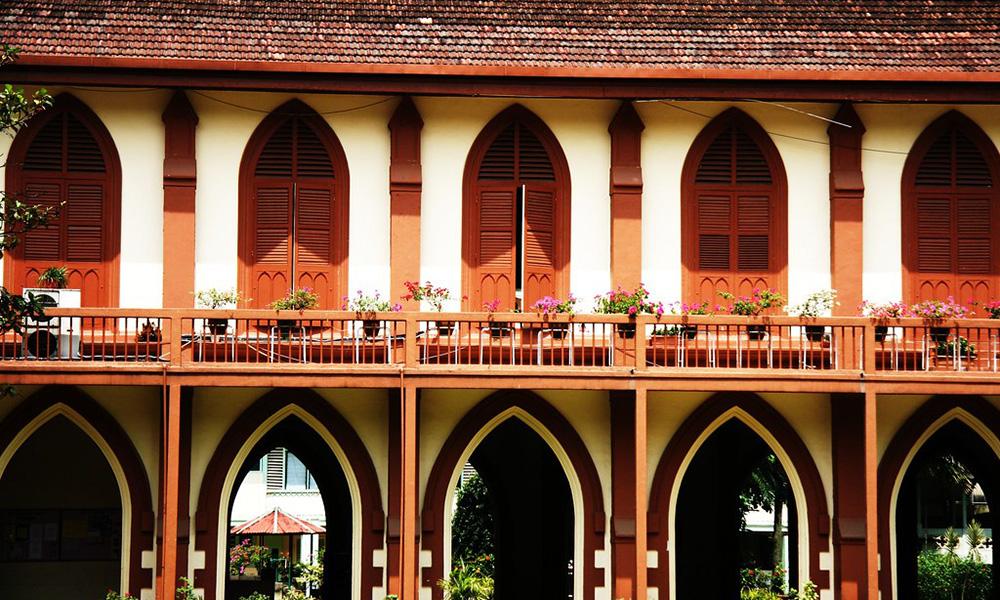 Many of us still reminisce on the beautiful chapel that existed in the primary school that was our go-to place to seek peace and solace. Being a non-Christian, I used to visit the chapel frequently just to enjoy the calm and peace it offered as well as its purpose as a sanctity for prayer and reflection. In no way did its presence within the school's premises or my visits there threaten my religious beliefs or make me change my religion.
Many of us also remember the stories that were shared by our seniors about the many "ghost-sightings" in the toilets, hallways and corridors There was a well that was sealed off that had a creepy story behind it, too, and we were mindful not to sit too close to it during our recess breaks.
The grand pianos that were played on during our national anthem at assembly time were a sight to behold for the little ones and something that piqued my interest in music. As a result, I managed to "charm" my father to buy me a piano in the 70s, which allowed me to complete my training in music under the Royal College of Music, UK. I know many others did the same, too. The presence of the pianos enabled the formation of many choir groups in CBN that went on to win a number of inter-school choir competitions, another one of our many non-academic achievements.
CBN is one of the last few remaining all-girls schools and has produced many successful, nationally and internationally recognised personalities from ministers, sultanahs to lawyers, doctors, sports luminaries, TV presenters, politicians, actresses and more.
It's the last all-girls school in the city that houses both the primary and the secondary schools and is of great convenience to parents and students to complete their public schooling in the same institution.
The fact that we are located right next to our brothers, St John`s Institution, provides parents with the convenience of easily dropping off their children, both male and female.
Just a stroll through the school brings back such memories that this monument of a school should not be allowed to be treated as "just another building" up for sale. It's easy to demolish a building but takes years to develop and establish an institution that stood and still stands for something.
CBN should be gazetted and left to stand there in all of its glorious form. The idea of demolishing historical institutions to make way for major developmental projects is not an option to even consider, much less allowed to proceed. Perhaps, the government should focus on recouping the billions of taxpayers' money from the many who have looted this country for their own personal gains and still are, instead of erasing historical buildings located in prime land.
Instead of congesting the already congested city with more infrastructural development, perhaps the government should advocate a more environmental-friendly "look-elsewhere" policy.
Great pains, sacrifices, dedication and commitment were undertaken by the many who helped to found, run and maintain the school since it came into existence and to possibly demolish this beautiful historical school in the name of "development" is sheer ludicrous!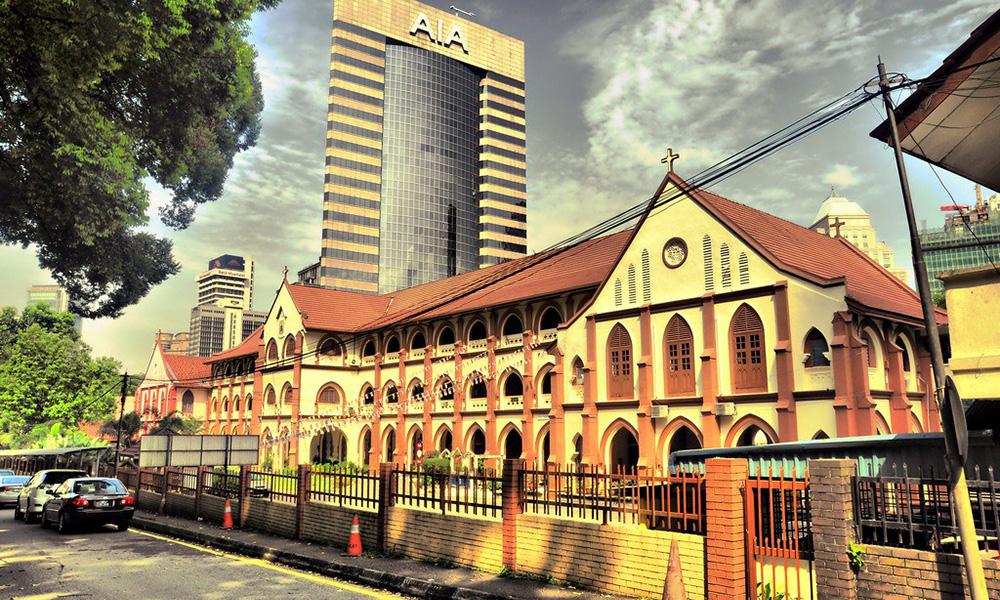 The school should have been gazetted as a historical building a long time ago by the government given its place and prominence in history. By not extending the lease, the murky motives of the Lands and Mines Department is highly questionable, which should be contested and future projects on that land squashed right in its seedling stages.
This is not the first time CBN has come into the news regarding its status. A survey conducted in 2016 showed 99 percent of the parents whose children studied in CBN were against the decision by the government to relocate the secondary school. Now is the time to ensure such ideas are not entertained anymore by taking the next step forward, which is to gazette it as a national heritage that will protect it from the manipulative ways of developers and other "decision-makers", current and future.
A similar predicament was faced by VI several years ago with respect to a possible change in the institution's name. The VI Old Boys` Association fought that attempt successfully and VI's name, as well as its national heritage status, is a source of pride for the Old Boys.
Similarly, in 2014, there was an attempt to sell the Vivekananda ashram in Brickfields to developers for major development with plans to build a residential tower and a car park. This attempt was made despite the offer made by the National Heritage Department then to gazette it as a heritage site which it clearly qualifies as. In the end, this attempt was aborted due to public protests.
CBN is a treasure trove and should be declared a national heritage with none of this land lease issue ever cropping its ugly head in the future. Every space, door, window, wall, roof, tower, field has its own story to tell and we, Malaysians, especially the CBN-ers, have a duty and responsibility to protect, conserve and preserve the institution that moulded us and which gives us immense pride in declaring ourselves a product of such a prestigious school.
I call upon the alumni and all CBN-ers to vehemently protest and fight this move by the Lands and Mines Department/government with possible plans to demolish our "second home", where we grew up, received our education, formed life-long bonds with friends and shared unforgettable memories.
CBN trained many of us to be who we are today - renowned scholars, sportswomen and leaders. The groundwork that produced us started in CBN and therefore the idea of the government not extending its lease, reeks of hidden agendas and "self-interest".
I am a proud CBN-er. Wherever I go, I carry its name and reputation with my own and when I speak of my educational origins, it's always met with a look of awe and respect. Such is its reputation and to even hear of plans of a probable demolition to make way for some other building or development is met with great anger and sadness but most certainly not with a sense of helplessness or hopelessness.
How do we define the word "heritage"? The "legacy" that it leaves behind is a good way to start and CBN embodies that. We are 122 years old. CBN is a monument to be preserved and untouched. Be it a prime land, some buildings ought not to be touched and CBN is definitely one of them.
It`s about time we nominated and got this glorious institution gazetted as a national heritage.
---
The views expressed here are those of the author/contributor and do not necessarily represent the views of Malaysiakini.