LETTER | After much waiting, cinemas can reopen again. For many like myself, going to cinemas is, before the pandemic, a great pastime. It's relatively cheap compared to other activities and when a "good" movie hits, there's nothing like the shared communal feeling of having experienced something magical together.
As a Marvel fan, like most Malaysians (the five highest-grossing Hollywood films in Malaysia are Marvel Films), we all stood in anticipation for Shang Chi.
Not only a film that looked to deliver on much-needed Asian representation but a film that received raved critic reviews prior to opening.
So imagine my surprise and disappointment to see that Shang Chi is currently slated for release on Oct 7.
Now, you're probably thinking, what's wrong with this movie buff who can't wait three weeks for a movie?
No doubt, there are many more important things to worry about but, as someone who has been following the situation carefully, the dates slated for the other films to be screened are baffling as well.
Free Guy to be released on Oct 14? Fast and Furious 9 on Oct 21? A Quiet Place Part 2 on Oct 28?
Unless you live under a rock or are sticking your head in the sand, piracy is a huge issue in Malaysia, and no one can or will ever solve it.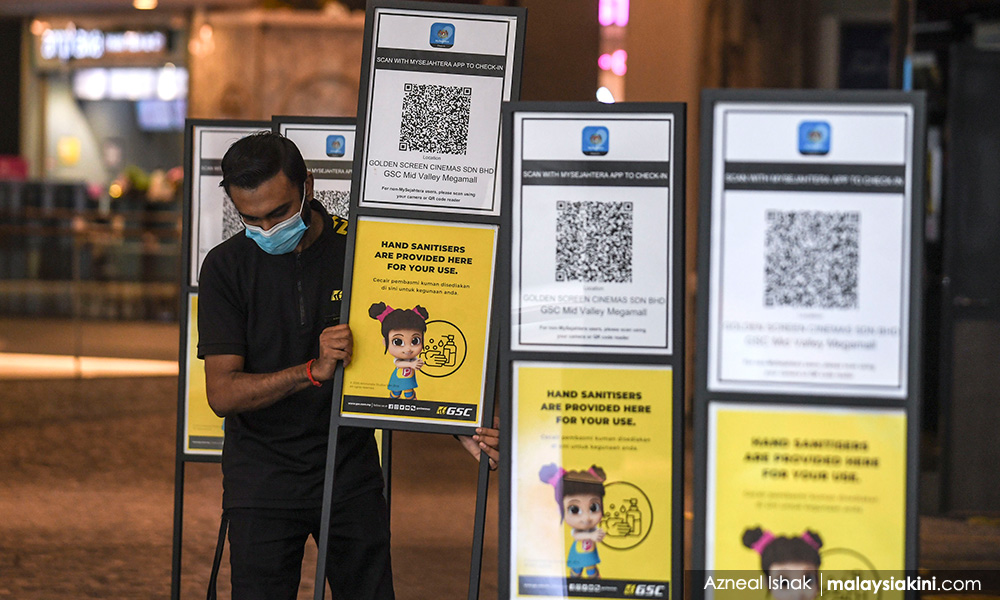 According to former communications and multimedia minister, Gobind Singh Deo, Malaysians pirated 84 million files from BitTorrent.
Clamping down on piracy is a useless endeavour, as determined individuals will always find a way around to get free entertainment.
Piracy has also likely accelerated 10-fold during the pandemic, as films were released on streaming services in the US.
These services (Disney Plus Premier Access and HBO Max) aren't available in Malaysia, so interested audiences stuck within the confines of their homes likely pirated films like Black Widow and The Suicide Squad.
My issue with the current release date strategy is this: film exhibitors and studios are potentially losing out on much-needed revenue by delaying highly anticipated films like Shang Chi.
Theatrical experience
Once Shang Chi has reached 45 days after its theatrical run in the US, which is Oct 18 here, the film will be released on demand on US services, and with an HD pirated copy available, why would Malaysians rush out to the cinema?
For me, the theatrical experience is not easily replaced. The communal experience on a larger-than-life screen with a state-of-the-art surround sound system that rocks your seat - it's not a movie without the popcorn!
But, I'm likely in the minority here, and as people stayed at home and enjoyed films from the comfort of their home, they may question whether it's worth going back to the movies.
According to the GSC's Twitter, "studios need more time to get the film censored", so here's where I'm about to appeal to the Censorship Board: What is there to censor?
These films are already made in mind to appeal to families of all ages. I doubt there's an obscene scene that's inappropriate for kids, for a film produced by the Walt Disney company.
So, expedite the process and release these movies as fast as possible so that exhibitors who have been out of operation for months can maximise the potential profits and get back on their feet.
---
The views expressed here are those of the author/contributor and do not necessarily represent the views of Malaysiakini.