LETTER | B.E.A.CC.H., the environmental cluster of the Civil Society Organisations (CSOs) Platform for Reform in Malaysia, commends the government's move to consider its 2022 Manifesto Rakyat proposal to have the Department of Environment's (DOE) - appointed independent consultants conducting Environmental Impact Assessments (EIA) on development projects.
B.E.A.CC.H., which stands for biodiversity, environment, agroecology, climate change and habitat - believe the recent announcement made by Natural Resources, Environment and Climate Change Minister Nik Nazmi Nik Ahmad at the Dewan Rakyat would be a much-needed change in sustainable development.
In the Manifesto Rakyat last year, B.E.A.CC.H. suggested that DOE appoints consultants funded by a project proponents' central consolidated fund managed by the department.
This would enable the government to select the most suitable candidate as an independent EIA consultant, ensuring transparency in the report that would serve as a key reference during project evaluation.
Currently, developers as paymasters, have a leeway to do "consultant shopping" and pressure EIA consultants to provide a favourable report, raising credibility concerns.
Additionally, the public is not engaged to provide meaningful suggestions during the evaluation process.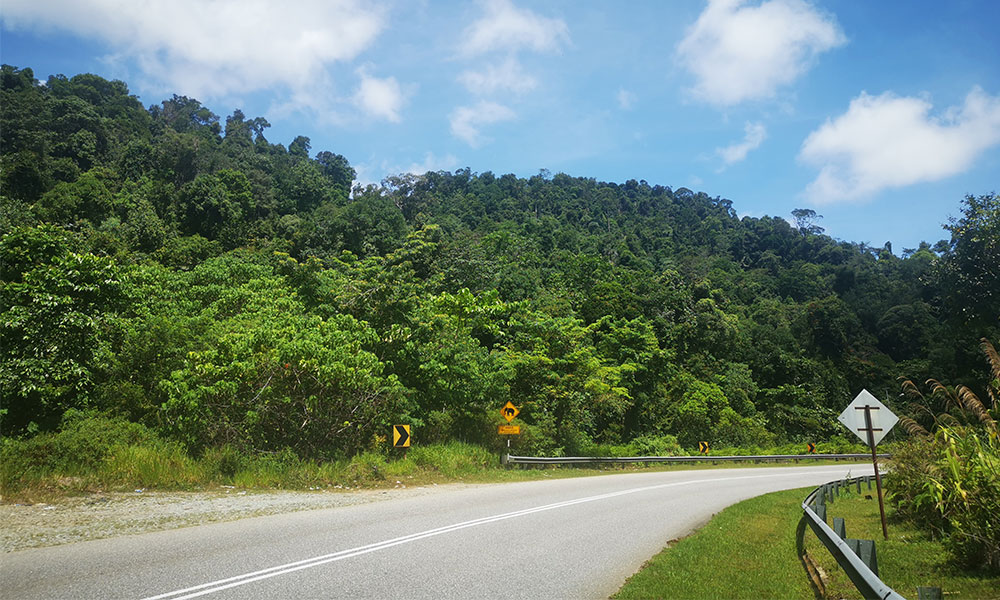 It is heartening to see the voice of the rakyat being heard and considered for an important policy change that would ensure environmental protection, which is key to the survival of the human race.
It is necessary to make these changes that are further substantiated by the effects of climate change due to human activity that has led to disastrous consequences, with floods threatening the lives of Malaysians, as seen in recent days.
However, this is only one of the measures needed to make the EIA more effective. Current processes need to be reviewed with additional considerations, which we have previously recommended.
Conduct EIA in full
B.E.A.CC.H. recommends that the qualification of the EIA consultant, the individual's track record including any conflict-of-interest position, experience, expertise, and capacity be made public with a firm monitoring system in place.
The government must also ensure that EIAs are conducted before considering any project, including mammoth and national interest projects.
Meanwhile, the EIA review should not be limited to certain aspects only and must be done in its entirety.
The same central consolidated fund can be used to publicise the evaluation process, for capacity building and training for the general public to understand the process and encourage active participation.
To facilitate the above, EIA reports must always be made available to the public with sufficient time to review the report to improve accountability.
Town halls should be conducted to explain the findings to laypeople and all stakeholders.
While this is certainly a move forward in improving the nation's regard for environmental consciousness, much more must be done to achieve the ultimate goal – a balance between human needs and conserving nature.
B.E.A.CC.H. hopes that the government will consider other components of the Manifesto Rakyat and engage all stakeholders, including CSOs, to improve our ecological footprint.
The statement is endorsed by:
Treat Every Environment Special (TrEES)

Sustainable Development Network Malaysia (SUSDEN)

Pertubuhan Alam Sekitar Sejahtera Malaysia (GRASS MALAYSIA)

Terabai Kenyalang Heritage Association of Sarawak (TKHAS)

Agora Society Malaysia

Advancing Knowledge in Democracy and Law Initiative

Centre for Independent Journalism (CIJ)

Engineers Without Borders Malaysia (EWBM)

Ezplast Solution Sdn Bhd (Ezplast)

Keep Green Movement (KGM)

Kudat Turtle Conservation Society (KTCS)

Pertubuhan Kota Kita Sabah (KotaKita)

Pertubuhan Profesional Suluk (PROS)

Sabah Environmental Protection Association (SEPA)

SAVE Rivers Sdn. Bhd

---
The views expressed here are those of the author/contributor and do not necessarily represent the views of Malaysiakini.