LETTER | It has been five years since the majority of Malaysians decided to vote for change. From the purview of the development of public transport infrastructures, what have the people gained so far?
The previous governments prior to May 2018 have invested quite considerably to enhance the public transportation system through the construction of the Terminal Bersepadu Selatan (TBS), extending LRT 1 (Sri Petaling Line) and LRT 2 (Kelana Jaya Line) routes to Putra Heights, improving connectivity between different train lines (as evident in Masjid Jamek, Hang Tuah, Maluri, Pasar Seni and Plaza Rakyat stations) and started the operation of MRT Kajang, one of the most important metro lines in Kuala Lumpur.
In addition, there were other public transportation projects in the pipeline such as MRT 2 or Putrajaya Line which began full operation in 2023, LRT 3 (serving Shah Alam), East Coast Rail Link (ECRL), Kuala Lumpur-Singapore High-Speed Rail (HSR) with Bandar Malaysia as its terminus and MRT 3 (Circle Line for Klang Valley).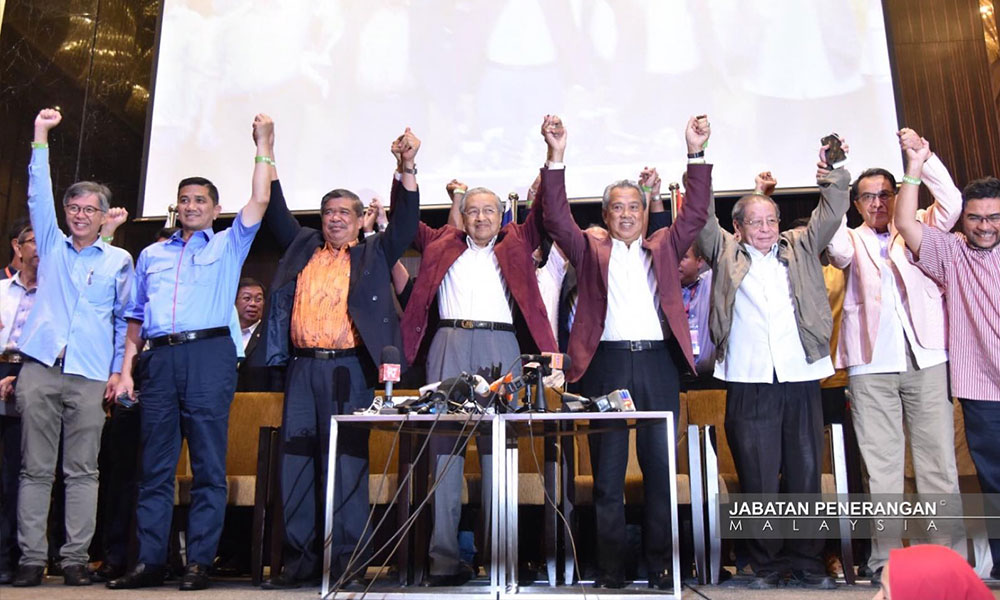 Five years after, how have all these projects progressed?
When the new government took over in 2019, many of these projects were reconsidered, delayed, and/or cancelled. The new government also appointed an economic expert who advised against ECRL. He was reported to have said 'No need for ECRL: Just take a flight' as reported in an English daily on Jan 30, 2019.
It is possible to take a flight from Kuala Lumpur to Kuala Terengganu or to Kota Bharu. How about those who are planning to travel seamlessly from Kuantan to Kota Bharu or from Kuala Terengganu to Maran? Without private vehicles, the only available option would be by taking the bus.
Luckily, ECRL was merely delayed and is now progressing as the government realised that this project may generate economic benefits for the people in the east coast. The delay, however, has caused difficulties, particularly among the rakyat.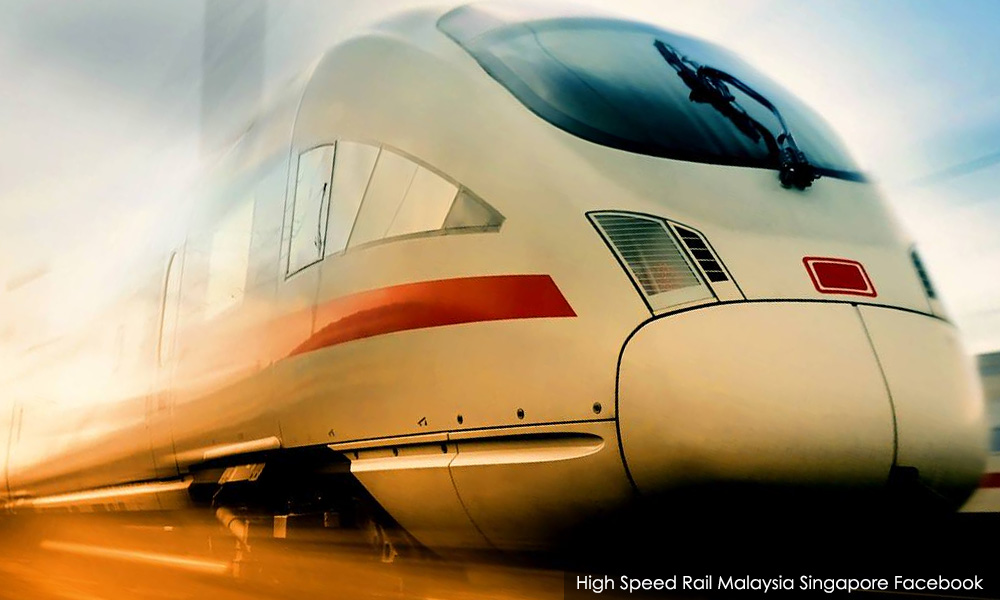 HSR suffered a terrible fate as the government decided to cancel it and would rather pay compensation to Singapore. Malaysia was supposed to have the first HSR in Southeast Asia, but now Indonesia has won the title instead.
Flights to the south only go to Johor Bahru.
Therefore, the rakyat finally had no other choice but to either take the bus to travel southward or drive through the congested two-lane expressway (from Ayer Keroh to Johor Bahru) that has never been upgraded since its completion in the 1990s.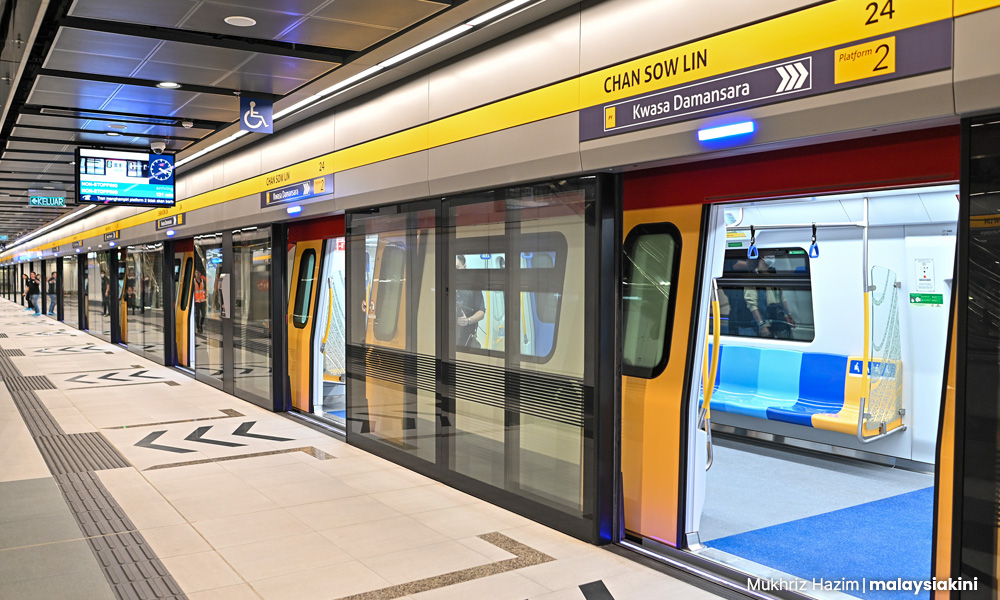 MRT Putrajaya Line was downgraded as it no longer entirely provides seamless travel. For instance, Ampang Park station, the only station where Putrajaya Line converged with the ever-busy Kelana Jaya Line, was relegated to a connecting station instead of an interchange station, as initially planned. Think of how difficult it must be for the disabled and the elderly to change lines, which would obviously take more than just mere three to four minutes.
Although both LRT and MRT Ampang Park stations are located underground, commuters must exit the station, go up to the ground level and go down again to change lines, making seamless travel impossible. What's more with Kuala Lumpur's extremely hot and humid weather - it is the rakyat who have to shoulder this inconvenience.
Things may get worse when it rains heavily as the walkway from one line to the other is not entirely covered.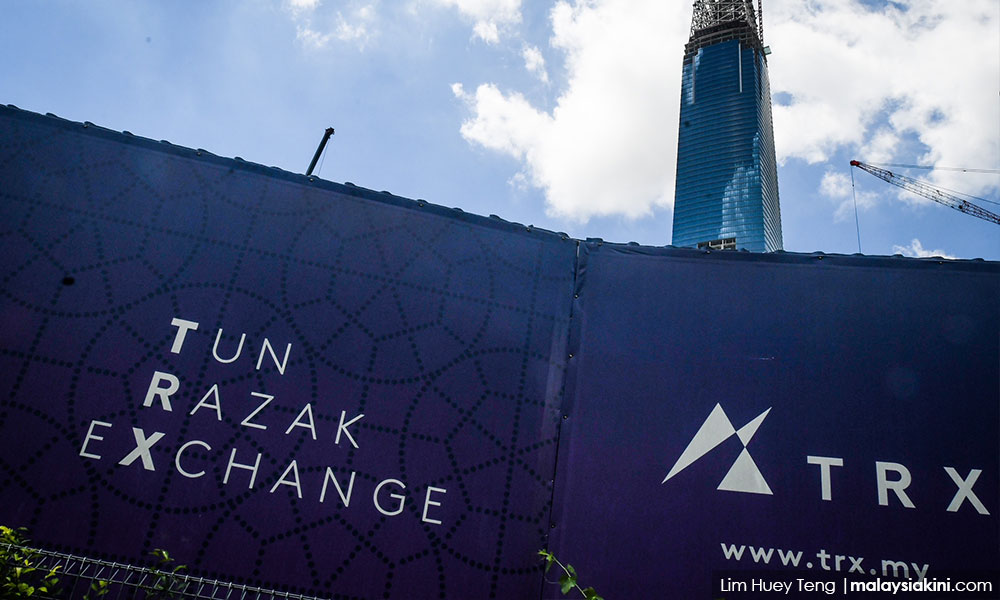 Luckily, the government did not downgrade Tun Razak Exchange (TRX) interchange station between Kajang and Putrajaya lines. So far, TRX is the most convenient interchange station for commuters.
LRT 3, an LRT line that is supposed to alleviate congestion in Shah Alam, has been downgraded and delayed to this day. MRT 3, the circle line for the Klang Valley, was cancelled by the seventh prime minister and has since been revived in 2022.
Have all these downgrades and delays benefited the rakyat? If this was done to cut costs down and save up, then why has Malaysia's debt increased from 51.2 percent of the GDP in 2018 to 61.4 percent of the GDP at present?
The new Madani government under the leadership of Anwar Ibrahim must not repeat the same mistakes done by the former administration that 'favoured' flying cars over public transportation projects.
Infrastructural projects for the rakyat and the nation must be of priority for Malaysia to move forward, not just in the Klang Valley, but in other cities as well.
Five years after – it is time for the rakyat to see some stability and actual progress.
---
MOHD HAZMI MOHD RUSLI is associate professor at the Faculty of Syariah and Law, Universiti Sains Islam Malaysia and a research associate at the Asian Institute of International Affairs and Diplomacy, Universiti Utara Malaysia.
The views expressed here are those of the author/contributor and do not necessarily represent the views of Malaysiakini.