Online Asian lifestyle and entertainment magazine Voize , which is affiliated with Malaysiakini , has undergone significant changes to make it trendier and easier for readers.
The new changes which were rolled out on Monday focuses on a cleaner layout, interface and editorial focus.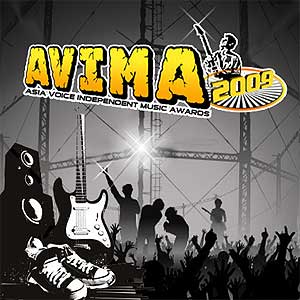 Having humble beginnings as a lifestyle and entertainment blog, Voize was the driving force of last month's AVIMA (Asian Voice Independent Music Awards) - the biggest, most ambitious award event pertaining to the independent music industry.
More than 3,000 artists or bands from over 30 countries participated from almost every conceivable music genre.
Broadcast globally via live internet feed, AVIMA was certainly the first of its kind.
"The Internet is at the core of our strategy. The viability and success of sites like Malaysiakini at a time when the print media experiences a painful decline across the globe proves that online publications have strong advantages over the rest," said Siva Chandran, managing editor of Voize .
" Voize 's revamp has to do with capitalizing on those advantages. The print media requires the tedious flipping of pages until you find something of interest to you.
"This obviously isn't the case for an online publication. We reworked Voize so readers can more quickly and easily access news that appeal to them.
"The interface, layout, and topics have been reorganized so that readers can find what they want in the least amount of clicks," he added.
'We have it all'
Siva Chandran also believed that timeliness was critical in the news business and this allowed Voize to flourish from a mere blog to a full-fledged publication covering a large variety of lifestyle and entertainment topics and organizing gargantuan events like AVIMA.
"Whether you're interested in music, movies, fashion, or even campus events, we have all you want and the very latest.
"For example, most newspapers only publish movie reviews or coverage of music events on a certain day. We can publish articles on the very same day that our journalist watches a much anticipated movie or attends a popular music festival.
"As you can imagine, our readers benefit a great deal from this," noted Siva Chandran.
Voize is a prolific online magazine that covers music, movies, fashion, the night life, art exhibitions, plays, food, campus events, and much more.
Voize has a particular interest in the local and Asian independent music scene, and also in working with colleges to report on what's pressing and relevant to young adults.