Solidariti Mahasiswa Malaysia (SMM) wants former premier Dr Mahathir Mohamad to admit that the National Civics Bureau or Biro Tata Negara (BTN) programme is racist in content.
At a press conference at Universiti Malaya today, representatives of student groups in the coalition registered their objection to Mahathir's claim that BTN courses have helped promote unity and patriotism.
Rather, they argued, the courses have been used to propagate "Umno Islam" and to invoke racism among university students.
Kelab Rakan Siswa Islah Malaysia president Abdullah Omar Muhamad Fuad said previous BTN directors have conceded that the programme is infused with a political agenda. As such, he said Mahathir should admit the truth as well.
Agreeing, SMM president Shazni Munir Mohd Ithin said Mahathir should be truthful in keeping with the traits of a good statesperson.
"He should accept our criticism which is valid," added Shazni.
The coalition further called for BTN courses to be abolished, as these are the cause of race-based enmity among Malaysians and are being used as a tool of political propaganda.
SMM, which represents 5,000 students from several public universities, will now boycott courses organised by BTN.
"We urge other students to stop attending the courses as these are conducted in such a way that we have to blindly accept everything the instructors tells us. This restricts our thoughts and intellectuality," said Shazni.
'Stop threatening scholars'
In addition, the groups want the government to stop imposing attendance in BTN courses on recipients of government scholarships.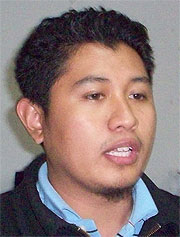 "We feel that it is not fair to force the scholars and to threaten us into attending the courses," said Kumpulan Aktivis Mahasiswa Independen president Hilman Idham.
The representatives said they have been told that they cannot graduate if they fail to complete at least one of the BTN courses.
Abdullah said the programme should not be funded with the people's money.
"If a certain political party wants to organise such programmes, they should run it with party funds," he added.
SMM further told journalists that the coalition has a MP3 recording of one of the BTN seminars and that this will be revealed in the near future.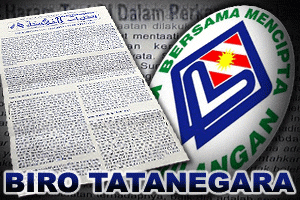 "We will take further action to investigate and expose more of the BTN's racist indoctrination," Hilman added.
The BTN courses have come in for severe criticism in recent weeks, leading the cabinet to issue a directive to revamp the modules.
The Selangor and Penang governments, led by Pakatan Rakyat, have banned civil servants in state-based agencies from attending these courses.