Bagan parliamentarian and Penang Chief Minister Lim Guan Eng has called for a probe into the admission that RM52 billion worth of bumiputera shares are not in the right hands.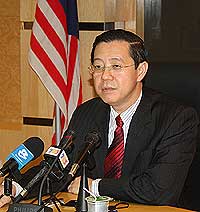 "If we look at the RM54 billion worth of shares allocated, only RM2 billion worth remain in bumiputera hands. This means that there is a leakage of RM52 billion. Where has this gone?" he asked at a press conference in the Parliament lobby this morning.
Lim was referring to a Bernama report dated June 30, 2009 in which premier Najib Abdul Razak had admitted that the bulk of the allocation is not held by bumiputeras as intended.
The news agency had quoted Najib as saying: "Of the RM54 billion in shares allocated, only RM2 billion worth of shares are left in the hands of bumiputeras."
Lim urged the government to investigate the situation, claiming that the shares are usually distributed to "cronies" of BN.
"A royal commision should be formed to investigate this. This is a betrayal. The government must catch these crooks who have hijacked and stolen the RM52 billion (in shares).
"The ones at fault here are those who were given the shares, the BN cronies. The government knows who they are, but why is there no action against them?"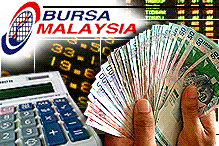 If the shares had remained in bumiputera hands, he explained, the 30 percent equity target would have been more than met.
Lim was responding to reports in today's newspapers in which deputy premier Muhyiddin Yassin commented on a government study on the distribution of wealth amongst Malaysians.
"He is talking about the distribution of wealth among Malaysians - who has got what and who has not. Well, the ones who have got nothing are the rakyat ."
The one who are at the losing end, Lim added, are the people, especially the Malays and bumiputeras.
Wealth distribution
Muhyiddin was responding to former premier Dr Mahathir Mohamed's call for an accounting of the wealth distribution amongst Malaysians to prove that the Malays have not grabbed everything, as alleged in certain quarters.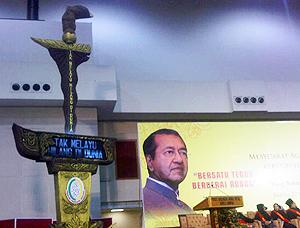 Mahathir made the suggestion while officiating the launch of Malay-based NGO Perkasa last Saturday in Kuala Lumpur.
Perkasa, led by vocal Pasir Mas parliamentarian Ibrahim Ali, has long said that Malays are still behind in wealth distribution and need economic hand-holding.
This is being disputed by the opposition politicians, who have claimed that Malays are the victims of economic oppression by cronies of the BN and not non-Malays.