Barisan Nasional (BN) secretary-general Tengku Adnan Tengku Mansor said today that the government will not neglect the Chinese voters in Hulu Selangor.
"We cannot take back the allocations for the Chinese. There are also Chinese who voted for BN in the by-election," he explained when asked if the government would heed the suggestion of Perkasa chairman Ibrahim Ali.
The independent MP had suggested that the Chinese voters in Hulu Selangor should be punished by the government for not fully supporting MIC candidate P Kamalananthan.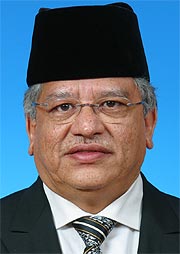 Tengku (left) added that as BN is a multiracial party, they need to help the rakyat irrespective of their race or religion.
He then brought up Kelantan which is ruled by PAS.
"We give Kelantan a lot of money for its development even though BN is not the state government."
Nevertheless, the Putrajaya MP said that Umno will work closely with MCA to understand why the Chinese voters are not supportive of BN and how they can overcome this problem.
"I believe that if we conduct a post mortem (on the Hulu Selangor by-election) we can get answers on how to regain the Chinese votes," he told reporters in a press conference at the Umno headquarters.
He added that it is important for all the component parties to work together towards finding the root cause and not penalise MCA.
"We cannot punish a member of our component party if they don't perform. What we can do now is to analyse what happened and what can be done to improve things," he continued.
Baseless claims
Meanwhile, Tengku said that PKR is making baseless claims when they alleged BN won the Hulu Selangor because of vote buying.
In fact, he told reporters that it was PKR who was involved in using money to buy votes.
"They are the ones who paid voters RM200 and have bought food and rice for the voters," Tengku claimed.
He said that it is very strange of PKR to accuse BN of such corrupt practices when they are the real perpetrators.
"We are looking into the possibility of taking action against PKR," he said when asked if BN would take this matter further.
Further, he said that he found out of the corrupt practices because voters complained to him.
"We asked them for pictures of PKR giving money but the voters said they were not allowed to take any," he claimed.
Tengku said that PKR lost because the people are happy with new government policies introduced by Prime Minister Najib Abdul Razak.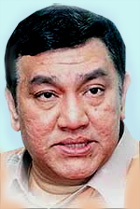 On the issue of former Umno Bukit Bendera division chief Ahmad Ismail (right) making a comeback, he said that it is fine as long as the people wants him.
The Bukit Bendera division is calling for an EGM so that fresh elections can be held to replace the entire division exco, which resigned in March, to pave the way for Ahmad's return.
When asked when the EGM would be held, he said that the state liaison committee is still looking into it.