The government think-tank - Performance Management on Delivery Units (Pemandu) - is said to have come at the mind-boggling price tag of RM66 million - even before it got down to work, with foreign consultants enjoying the biggest chunks.
Several documents obtained by Malaysiakini reveal that the spending last year, prior to the Pemandu launch, was mainly on "external consultants", including American consultancy firm McKinsey and Co, which took the lion's share of an estimated RM36 million.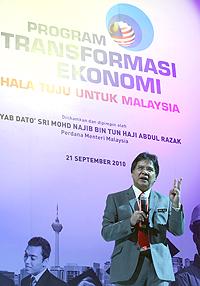 The documents also reveal that among the other foreign and local consultants hired to set up Pemandu included Hay Group (which was paid RM11 million), Ethos & Co (RM1.5 million) and Alpha Platform (M) Sdn Bhd (RM1.5 million).
A mysterious "external consultant" named "Tarmidzi" also received RM3 million for work done in setting up Pemandu.
The documents noted that the government's investment holding arm, Khazanah Nasional Bhd, had proposed to foot RM21 million of the bill, specifically for McKinsey's engagement from April to September, 2009.
Meanwhile, the operations of Pemandu is estimated to take RM65.1 million for the whole of 2010, which includes more strategic and communications consultancy costs, and event management programmes for its open days.
Pemandu was set up on Sept 16, 2009 to oversee the implementation of the Economic Transformation Programme (ETP) and the Government Transformation Programme (GTP), the two key pillars of the government's New Economic Model (NEM). It is now headed by Minister in the Prime Minister's Department, Idris Jala.
RM60 million for ETP
Other documents show that the ETP unit of the think-tank has gobbled up RM60 million of government funds.
The ETP project was originally estimated to cost RM78 million, but it was revealed that the Finance Ministry only approved RM60 million for its implementation.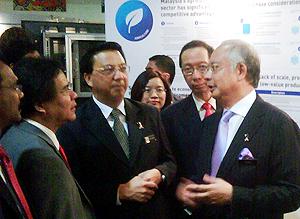 This include RM16 million paid to consultants for the seven National Key Result Areas laboratories, as previously announced by Prime Minister Najib Abdul Razak.
Cost projection for the ETP unit for 2011 and 2012 averages RM53 million a year, according to the documents.
While the bulk of the expenditure goes to the labs, it is revealed that a sizeable amount is also paid out to the directors, who are part of the 60-strong Pemandu staff.
The wages of the eight directors average about RM39,000 a month, while associate directors take home an average of RM23,300 monthly.
It has been reported that the prime minister only gets a monthly salary of RM22,800.
When contacted, a senior Pemandu representative said that she was unable to comment.
Najib will be announcing the concluding part of NEM in Putrajaya at 5pm today. The NEM, the first part of which was announced in March, aims to more than double the per capital income in Malaysia by 2020.