Port Klang Free Zone (PKFZ) will not be able to finance its RM4.6 billion soft loan from the Finance Ministry, which it must begin servicing from this year. 
It is likely that without federal government intervention, the controversy-ridden mega project operated by the Port Klang Authority (PKA) will become bankrupt, albeit technically, next year.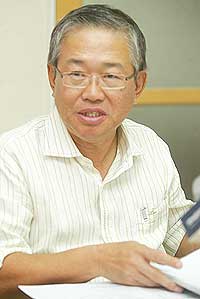 "Even if PKFZ is fully tenanted, we will not be able to start paying up on our loan instalment to the Finance Ministry from this year, according to the Pricewaterhouse Coopers (PWC) report," PKA chairperson Lee Hwa Beng said in an interview yesterday.
After three years of operation, the free-trade zone is still underutilised. The occupancy rate for light industrial units is close to 50 percent, while only about 25 percent of the land is occupied.
The occupancy rate for office blocks is about five percent. Others facilities, such as a hotel and an exhibition hall that is larger than the Mines International Exhibition Convention Centre, are still not operational.
Waiting for a lifeline from MOF
The PWC audit report commissioned by former Transport Minister Ong Tee Keat in 2009 to probe the PKFZ scandal, said the project outlay has ballooned from RM1.96 billion when it was conceived in 2001 to a staggering RM12 billion.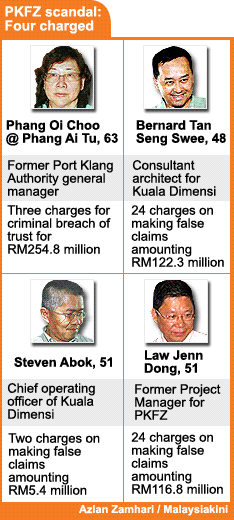 PKA was unable to fund its obligations to PKFZ turnkey contractor Kuala Dimensi Sdn Bhd (KDSB) from its own resources when the first scheduled payment was due in 2007.
Following this, the Treasury disbursed a RM4.632 billion 20-year soft loan, which critics see as a bailout of a failed government project. 
The cash flow projections by PKA indicates that it would be unable to service its loan instalments between 2012 and 2041, thereby attracting additional interest of another RM5 billion.
This will bring the total project outlay to a whopping RM12.453 billion by year 2051, according to the audit report.
However, Lee, whose term will end on March 31, is confident that the federal government will not allow PKFZ to go bankrupt.
"We pay the Finance Ministry, not a third party, and we are part of the federal government. So the port will not become insolvent... definitely business will carry on and the terminal operators can continue to do their business," Lee said.
The PWC audit report states that PKA could, however, avoid or reduce the extra RM5 billion interest cost on two conditions: by restructuring the Treasury's soft loan, and by making the project viable.
'Totally uninformed' on task force findings
A 'super' task force , set up by cabinet in October 2009, was supposed to study the project and offer solutions to the current dire situation.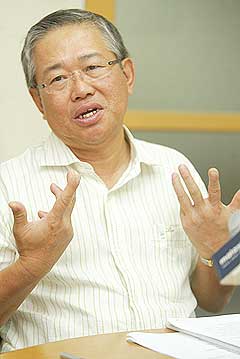 However, Lee claimed to be "totally uninformed" about the findings of the task force since it was set up.
"I don't know if the task force has come out with a report," he said, adding that any solution must be implemented through PKA because it was the statutory body governing PKFZ.
The high-powered task force, headed by chief secretary to the government Mohd Sidek Hassan, was established by the cabinet after the PKFZ investigation report, commissioned by Ong, was submitted to the cabinet.
It was to determine if there was misconduct or criminal element on the part of individuals or entities involved in the project and recommend actions to be taken against them if there were, recommend measures to improve governance as well as PKFZ's management, prepare a restructuring plan and formulate business models for PKA and PKFZ.
It was given six months, to come out with a report, which meant the due date was April 2010.
But no announcement on the report has come forth from the government so far.